---
Play Piano Lead Sheets with Shells & Guide Tones
Get instant access to the videos, sheet music, and backing tracks for this course with a PWJ membership!
Membership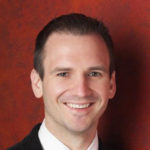 Instructor
---
In this course, Jonny will walk you through the piano lead sheets of 8 different chord progressions and show you how to utilize various piano techniques to create a richer and more interesting sound. You'll learn how to implement piano chord shells, guide tones, and right hand filler harmony in the top 3 jazz styles: jazz swing, bossa nova, and jazz ballad.
By the end of the course, you will be confident in adding your own personal style to a lead sheet.
Course Objectives
Discover the top 8 chord progressions used in fake books
Color the root position chords with shells and guide tones
Create rich chords with right hand filler harmony
Explore the top 3 jazz styles: jazz swing, bossa nova, and jazz ballad
Learning Focus
Analysis
Chords
Lead Sheets
Featured Reviews
View PWJ member reviews of this course!
Brilliant
Clear and concise tuition with lots of extra little tips in the video. This course has given me lots of ideas for playing from lead sheets. The sheet music download is so well laid out and easy to follow.
Increased my understanding and intuition for music
I love the way that it's build with layer on layer, the instructions are clear and the methods makes you grow faster than any other method I've tried before. Still have a long way to go, though… I also love the clear and well written lesson sheets!
Great stuff
but never seems to have the rhythm you have. I think I incapable of your awesome rhythms or grooves. Do you have courses on just piano rhythm and grooves? ; )
well structured beginners approach to jazz
i liked the application on standard progressions. Teaching tempo was alright
Simple, fun and clear
I appreciated so much the course because I especially like the way of teaching. Even though I played piano for several years I was looking for something that gives the sparkle to start learning again to play. With clear concepts and an effective way to progress. Thanks Jonny!
Thorough and inspiring.
Jonny has a way of presenting intricate information in a very clear, thorough, thoughtful manner. I always love to hear him "go off" in the style he is presenting at the end of the chart.
Lead Sheet & Guide Tones
Very thorough explanation of guide tones, stride play, and how to select and spread notes when reading a lead sheet. Obviously, Jonny has mastered every aspect of jazz and improvisation, but he has an encouraging style of teaching that inspires you to try it all.
Chord shells and guide tones
Struggled with the stride technique at first, but it's becoming more natural now
Good step-by-step buildup with multiple examples
Every time I've tried to learn jazz in the past it starts off well but the. I quickly reach a point where it either suddenly jumps to more advanced level without understanding what's going on or it burdens you with hours and hours of practicing the same exercise in different keys and you feel like you're never going to get anywhere. This course is great because it builds up in layers so you can understand incrementally how you get from basic block chords in the left hand, to stride rhythms with bass and shell chords and harmonies in the right hand, whilst also learning several common progressions
Related Courses

Learn the essential building blocks of Jazz harmony with chord shells and guide tones. Master these voicings with exercises for major, dominant, and minor 7th chords in all 12 keys.

In this lesson for all playing levels, you'll transform the lead sheet Autumn Trees into a fun swing tune using the essential techniques of swing.  Fills, walking bass lines, and rootless voicings are all covered.
Join Us
Get instant access to this Course and other member features with a PWJ membership!
---
Guided Learning Tracks
View guided learning tracks for all music styles and skill levels
Progress Tracking
Complete lessons and courses as you track your learning progress
Downloadable Resources
Download Sheet Music and Backing Tracks
Community Forums
Engage with other PWJ members in our member-only community forums
Become a better piano player today. Join with the 14-Day Free Trial today!