---
Essential Funky Blues Piano Chords and Bass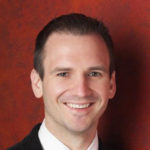 Instructor
---
Free Lessons
Get free weekly lessons, practice tips, and downloadable resources to your inbox!
Let's get a little bit funky in here! If you ever wanted to get that groovy funk or blues sound then this lesson is for you. We're going to be learning some essential funky blues piano chords and bassline over the very common 12-bar blues form. We'll be breaking it down into 3 steps of exercises, and in no time you'll have some tasty new material that your listeners will dig.
This lesson is aimed toward intermediate/advanced pianists. If you want to see the beginner/intermediate version of this lesson click here. 
We'll be incorporating the sounds and techniques from other blues and funk pianists such as Herbie Hancock, Ray Charles, Stevie Wonder, and Richard Tee.
You'll learn:
The funky blues piano chords and form
The 12-bar blues form this lesson is based on
The funky bassline for left hand
Breaking down how the blues riff rhythm and melody work
Backing track and pdf sheet music to use for reference and practice
Ready? Let's dive in!
Getting Ready: Learn The Funky Blues Piano Chords over the 12-Bar Blues
Let's learn the order of chords used in this pattern and the overall structure we will be using, called the 12 bar blues. This is not only popular in the blues style but many styles that came after such as rock and roll and funk:
As you can see there are 4 bars/measures of G7, 2 bars of C7 (dominant 7th), 2 bars of G7, then D7, C7, G7, and D7 all 1 bar each, adding up to 12 bars total.  We usually will repeat this structure throughout the entire funk or blues song.
Try playing the chords and their roots by themselves if you're not too familiar with them. Also, practice playing them in the structure and order of the 12-bar blues.
If you haven't learned all your dominant 7th chords, then check out our Dominant 7th Chord Theory and Application. If you want to learn more about 12-bar blues then check out G Blues Improvisation (Beginner/Intermediate, Intermediate/Advanced).
Step 1: Learn the Left Hand Funk Bassline
Check out the sweet left-hand bassline we will be using under our funk blues piano chords:
Look at how we form this sweet bassline based on the chord for a G7:
As you can see, we are playing in a pattern of root, 5th, 7th, and octave of the chord. We are using a cool syncopated rhythm that accents some of the offbeats of the measure. This is what really gives us that "groovy" feel.
Once you get this pattern in the left hand down for G minor 7th, then all we have to do is transpose the same pattern to the other chords when they come in.
If you want to learn more funk grooves and bass lines, then check out Funk & Smooth Jazz Grooves & Licks (Beginner/Intermediate, Intermediate/Advanced).
Step 2: The Right Hand Funk Blues Riff
Now that we've got the bass line down, let's get to this tasty blues riff for right-hand that will really get people off their seats. Also, take note of the fingering notated in the first 2 bars:
As you can see we have a nice funk blues riff that is 2 bars long and simply repeats the entire 12-bar form. This is a technique that's been around forever where the same familiar riff is put over the different chords throughout the form, even if it doesn't fully "fit" the chord. Think of real-life where something familiar feels different under different contexts. Sometimes it's smooth and easy-going, other times it's tense and rough! Either way, it makes things interesting.
So what are some of the components that make this riff work? Let's briefly break it down.
How This Funky Blues Riff Works
First off we are constructing nice connected phrases and patterns of melody. To do this, we are using both the G blues scale and G Dorian scale:
Combining scales of the chord's root is very common to the style. We're sure to also to harmonize some of our notes for a thicker sound as common also in blues, gospel/soul, and rock and roll.
We also take advantage of cool techniques such as turns. We talk about turns a lot here at Piano With Jonny for creating more professional piano lines. Check them out on beats 1 and 2 of the first measure:
The key is these turns at a nice texture to our lines. Be sure to line up the "and's" after each turn. In this case, the Bb and G should be hit right on the and of 1 and the and of 3.
If you want to know more blues riffs and scales then check out the Bible of Blues Riffs (Beginner/Intermediate, Intermediate/Advanced), and The Major Blues  Scale (Gospel Scale) (Beginner/Intermediate, Intermediate/Advanced).
Step 3: Putting Both Hands Together
Once you got both hands down separately on steps 1 and 2 and can play them both up to tempo, we can now begin to combine them together:
When we combine the two there will usually be another learning curb as we now have to process how they line up. It's especially challenging with the syncopation that makes up this funky blues piano chord pattern and groove. Over time though, it'll become natural with enough slow and accurate repetition.
Once you get it to tempo, it's also a good idea to practice with the backing track at the bottom of the page. It'll really put everything in context and you'll feel the full effect of the funky blues sound. In any case, as pianists, we should always be prepared whether playing solo or with a band. It's also a great track to start practicing some soloing over!
Summing It All Up
There you have it, our lesson on the essential funky blues piano chords and the accompanying bassline and riff. Be sure to check out the sheet music in PDF format below for reference to the entire pattern we learned today.
If you're a PWJ member, you can also transpose this sheet music into any key you want using our smart sheet music! It also allows you to play and hear each section in the tempo of your choosing.
If you feel like you've mastered this lesson, then share it with us in our Facebook group using the hashtag #funkybluesjam2.
If you want a deeper dive into funk, blues, soloing, and much more then check out just some of our courses here at Piano With Jonny:
Thanks for checking out this Quick Tip, and I'll see you in the next one. Keep jamming on that piano!
Blog written by Daine Jordan/Quick Tip by Jonny May
More Free Lessons
Piano montunos are both demanding and exhilarating. In today's lesson, you'll learn essential skills to play Afro-Cuban music with confidence.
A gorgeous chord made simple! Learn what major 9th chords are, how to build them, and how to make them sound stunning on the piano.
Discover how a major scale exercise that's rooted in a jazz piano musical context can empower your playing beyond traditional scale drills.
Looking for downloads?
Subscribe to a membership plan for full access to this Quick Tip's sheet music and backing tracks!
Join Us
Get instant access to this Quick Tip and other member features with a PWJ membership!
---
Guided Learning Tracks
View guided learning tracks for all music styles and skill levels
Progress Tracking
Complete lessons and courses as you track your learning progress
Downloadable Resources
Download Sheet Music and Backing Tracks
Community Forums
Engage with other PWJ members in our member-only community forums
Become a better piano player today. Join with the 14-Day Free Trial today!