---
Herbie Hancock Funk Blues Piano Chords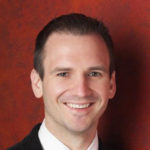 Instructor
---
Free Lessons
Get free weekly lessons, practice tips, and downloadable resources to your inbox!
Have you ever wanted to get a really cool blues and funk sound on the piano? If you're new to the piano you might not know where to start. This lesson will give you the basics so you can start jamming right away on this Herbie Hancock funk piano inspired riff and bassline over the 12-bar blues chords.
Herbie Hancock is a legendary pianist whose style has evolved greatly over the decades. He was one of the leaders of the post-bebop sound with the Miles Davis Quintet and later became known for his funk and jazz fusion sound. We'll be focusing on his funk and blues era sound. Similar sounding artists to that era include Ray Charles, Stevie Wonder, and Richard Tee.
In this beginner/intermediate lesson, you'll learn:
The blues and funk chords
The 12-bar blues form
Awesome blues and funk piano riffs and slides inside an easy to learn repeated pattern
The funky bassline for the left-hand
Blues scale and syncopated rhythms
Sheet music PDF and backing track included
Let's dive in!
Step 1: Herbie Hancock Funk Blues Piano Chord Progression and Form
Let's start with the basics. To learn this funky groove we should first learn the chords and form for this Herbie Hancock funk blues piano groove.
It is based on the 12-bar blues form in G minor. This form is very popular not just for blues, but also for later styles that followed such as rock and roll and funk. Check it out below:
As you can see there are 4 bars/measures of G minor 7, 2 bars of C7 (dominant 7th), 2 bars of G minor 7th, then D7, C7, G minor 7, and D7 all 1 bar each. It all adds up to 12 bars total and we usually will repeat this structure throughout the entire piece of music.
Try playing the chords and roots by themselves if your not familiar with these chords or the 12 bar blues.
If you haven't learned all your 7th chords, then check out our Intermediate Piano Foundations Learning Tract. If you want to learn more about 12-bar blues then check out G Blues Improvisation (Beginner/Intermediate, Intermediate/Advanced).
Step 2: Left Hand Funk Bassline
Check out this sweet funky bassline that your left hand will play as an accompaniment four our Herbie Hancock based funk piano:
Look at how we form this sweet bassline based on the chord for a G minor 7:
As you can see we are playing in a pattern of root, 5th, 7th, and octave of the chord. The key is in the syncopated rhythm. Syncopation means are usually accenting the off beats or the "and's" between each beat more than the beats themselves. Syncopation is what makes us want to get up and dance!
Once you get this pattern in the left hand down for G minor 7th, all we have to do is transpose the same pattern over the other chords when they come in.
If you want to learn more funk grooves and bass lines, then check out Funk & Smooth Jazz Grooves & Licks (Beginner/Intermediate, Intermediate/Advanced).
Step 3: Learn The Right Hand Funk Blues Riff
Now, this is really when that cool Herbie Hancock funk blues piano sound comes in. Check it it out below:
As you can see we have a nice funk blues riff that is 2 bars long and simply repeats the entire 12-bar form. This is a staple blues technique that's been around forever where the same familiar riff is put over the different chords throughout the form. This happens whether the riff "fits" the chord or not. It's a feeling based on real-life where something familiar feels different under different contexts. Sometimes it's more pleasing, and sometimes it's tenser!
Let's break down this riff a bit and see some of the components that make it sound cool.
The first half is melody based on the G blues scale and the second half is based on the G Dorian scale. It is very common in blues, jazz, and funk to mix different scales of a chord's root:
We also embellish the riff with some cool blues piano slides. In the sheet music, they're represented by those little grace notes:
We can usually play them by hitting the top note of the destination chord with the little grace note before the slide. We strike those two together then slide the finger on the bottom note up or down to its place (represented by the normal size note that follows).
If you want to know more blues riffs and scales then check out the Bible of Blues Riffs (Beginner/Intermediate, Intermediate/Advanced), and The Major Blues  Scale (Gospel Scale) (Beginner/Intermediate, Intermediate/Advanced).
Step 4: Putting Both Hands Together
Be sure to first practice both hands separately and slowly. Once you get them both down pretty well and can play both at a good tempo separately then we can now put them together:
When putting the hands together, start very slowly and accurately. Because of the syncopation in the funk blues rhythms between both hands as discussed earlier, it may feel pretty awkward at first. Over time and after enough practice it'll feel quite natural and groovy!
Gradually increase the tempo until you can play it around quarter note equals 130 BPM.
As pianists, we want to be able to play not only by ourselves but with a band. Download the backing track at the bottom of this page and play along with the Herbie Hancock funk piano groove over it. It's even a great track to practice your funk piano soloing over!
Summing It All Up
I hope you enjoyed this lesson inspired by the grooves of Herbie Hancock's funk piano and similar artists! You can download the sheet music and backing track for reference at the bottom of the page.
If you're a member you can download the smartsheet to this lesson and transpose the groove to any key. As with any technique, it's worth the time to practice it in all 12 keys!
If you want a deeper dive into funk, blues, soloing, and much more then check out just some of our courses here at Piano With Jonny:
Thanks for reading this funky Quick Tip. See you in the next one!
Blog written by Daine Jordan/Quick Tip by Jonny May
More Free Lessons
Discover a fun improv practice game for expanding your jazz vocabulary with original 2-5-1 jazz licks using 3 different dominant scales.
How do Hollywood film composers like John Williams, Danny Elfman and Hans Zimmer create gripping chord progressions? Learn 3 tricks to create cinematic chords on piano.
Learn to add the exciting effect of music modulation to virtually any tune, even if a key change is not indicated in the original score.
Looking for downloads?
Subscribe to a membership plan for full access to this Quick Tip's sheet music and backing tracks!
Join Us
The Piano With Jonny Membership
---
Guided Learning Tracks
View guided learning tracks for all music styles and skill levels
Progress Tracking
Complete lessons and courses as you track your learning progress
Downloadable Resources
Download Sheet Music and Backing Tracks
Community Forums
Engage with other PWJ members in our member-only community forums
Become a better piano player today. Start your free 14-day trial today!