---
Turn Classical Music Into Jazz Piano – 4 Steps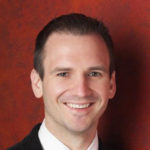 Instructor
---
Music Style
Classical
Jazz Ballads
Jazz Swing
Free Lessons
Get free weekly lessons, practice tips, and downloadable resources to your inbox!
Is it really true that just about any tune can be converted into jazz piano? Pretty much! In fact, when you know all the right techniques, you can change any song's style like a flip of a switch. Many beginner/intermediate pianists (especially those with a more traditional classical background) aren't familiar with the concepts that allow them to bring a fresh new take on familiar tunes. That's why in this lesson, we will discuss how to turn classical music into jazz piano in only 4 steps!
To do this, we will be converting Ludwig van Beethoven's classic Für Elise into a sweet jazz piano tune. Many pianists are able to play this as it was originally written hundreds of years ago. However, we are going to be able to give it a new interpretation with some jazz influence. This will be super helpful whether you're a classical musician looking to make the transition into the jazz world or simply someone looking for a cool new way to play your music.
In this lesson, you'll learn how to:
"Jazz up" any melody by adding swing, anticipations, and delays
Add jazz harmony and chords to the melody
Apply chord shells in the left hand for accompaniment
Embellish the right hand melody with jazzy fills called chord pops and counter lines in between the gaps of the melody
Excited? Let's dive in!
Making The Jump From Classical Music To Jazz Piano: Know The Original Music!
Let's take a look at the music that Beethoven himself originally wrote. This is a good idea if we want to make informed decisions while making our own versions. We will only be taking from the first section of the piece (the first 8 measures):
A couple of things to note is the chords and the time signature of the piece. They'll become relevant as we go through each step of converting it into jazz.
Harmony-We are only seeing 2 chords here, A minor and E major (the I and V chords). For jazz, we'll need to throw in a few more chords 😎.
Meter-Beethoven originally wrote the piece in a  3/4 time signature. While there are a few notable jazz standards written in 3/4, for the most part, we stick to 4/4. That's why for now, we'll convert it from 3/4 to 4/4 in step 1 to save ourselves some headache.
Step 1: Swing The Melody
When most people think of jazz rhythm, they think of swing! What is swing? In most cases, it applies to the music's 8th notes and whether they land on the beat or off the beat. We always delay the start of the 8th notes that occur off the beat. This also means that 8th notes that are on the beat are held a bit longer than those off the beat (the offbeat 8th note is short). This results in an overall bouncy feeling!
In reality, when swinging the 8ths we are "secretly" breaking up the quarter note into triplets, and removing the middle triplet. However 8th notes are much easier to read than broken up triplets. To communicate this, we write the following marking above swung music:
Does this mean we can simply swing the 8th notes of Für Elise and call it a day? Not really, as it still wouldn't sound quite like jazz. There's still one thing left to do.
Add Anticipations and Delays To The Melody
This means playing some of the notes of the melody a bit earlier(anticipation), or later(delay) than expected. Normally, we don't anticipate or delay a melody note more than an 8th note if you want to keep the original melody intact.
This means that there are many possibilities when it comes to "jazzing up" a melody. However, that's where your own artistic taste comes into play. There isn't much right or wrong here. Check out the following example of how we converted Für Elise's melody into a jazzy style by adding swing, anticipations, and delays:
Also, notice we converted it into 4/4 time by putting the melody in half time and adding gaps in between the melodies' phrases.
TIP: Try singing the melody in your best jazzy version with a swing feel in mind. Many times, this does the work for you. If not, I'd highly recommend listening and singing along to some popular jazz tunes. You may just need to get the feel in your ear more.
Step 2: Adding Jazz Piano Chords
Certainly, on our journey from classical music to jazz piano, we'll need some jazz chords. People tend to think of insanely complex chords when they think of jazz. While that's true sometimes, it's more about choosing the right chords than it is about making them as complex as possible.
Here's an example of Für Elise with some jazz chords:
The first thing to notice is that we are always using 7th chords(never just triad chords). If you aren't very familiar with all your 7th chords, then be sure to check out Intermediate Piano Foundations(Part 1). 
Expanding The Harmony with Jazz Piano Chord Progressions
For choosing our chord progressions, I put together an analysis for you below:
Notice there is only about 3 jazz techniques going on that are expanding and creating more movement from the original 2 chords:
The minor turnaround progression
Tritone substitution
You can learn about all these techniques and more in the course Passing Chords & Reharmonization (Beginner/Intermediate, Intermediate/Advanced). 
Step 3: Using Piano Chord Shells In The Left Hand
First off, we rarely play full 7th chords in root position in the left hand as we did in step 2. It simply doesn't sound very professional!  Instead, we can use a very simple and clean jazz accompaniment device called chord shells in the left hand to accompany our melody.
What are chord shells? They are a voicing that takes just 2 notes from the original chord. Either root and 7th, or root and 3rd. Check it out in the following example:
Notice: We've also added some rhythm in the left hand. This dotted quarter note followed by an 8th note is a super common jazz rhythmic pattern called the Charleston rhythm (coming from a popular James P. Johnson Tune called "The Charleston," which led to a popular 20's dance style of the same name).
If you want to know more about chord shells, then check out Chord Shell & Guide Tone Exercises.
Step 4: Jazz Piano Fills
If you were thinking that using just the melody and chord shells sounded a little hollow, then you'll appreciate step 4. We can now add right-hand fills in between the gaps at the end of the melodic phrases to complete our jazz and classical fusion.
How can we do this? We can simply add some rhythmic chord pops underneath the melody. We'll use chord tones from the chord of the moment. It's even better if we can make a little counter-melody with our fills! Check out the following example of adding jazzy fills to our Für Elise arrangement:
Notice: Sometimes, as we saw above, we can create fills from the altered versions of Dominant 7th chords. If you aren't familiar with chord alterations, then check out Piano Chord Alterations.
Lastly, be sure to pay particular attention to all the rhythms used in the melody and accompaniment above. Many times, it's the rhythm that sets jazz apart from other styles, especially from certain types of classical music. You'll want to be familiar with these types of rhythms as you make your own jazz arrangements and improvisations.
Summing It All Up
I hope you've enjoyed this lesson on some of the methods to take classical music and turn it into a jazz piano arrangement. Be sure to play each example slowly and absorb all the techniques used. We encourage you to create and share your own jazz arrangement with us! You can either use Für Elise or any other of your favorite classical pieces. Post it on our Facebook group using #classicalmeetsjazz.
You can also download a PDF below containing all the classical to jazz techniques used in this lesson. We also have smart sheet music available that allows you to transpose the music into any key!
If you want a deeper dive into turning any melody into jazz or related styles of music, then check out just some of the great courses here at Piano With Jonny:
That's it for this Quick Tip. See you in the next one!
Blog written by Daine Jordan/Quick Tip by Jonny May
More Free Lessons
Learn to comp and improv on "Giant Steps"…one of the most feared and revered jazz tunes. Then master reharmonization using Coltrane changes.
An essential guide for understanding and mastering various two-hand voicings techniques used by jazz pianists when comping in an ensemble.
Learn the "Top 5 Funk Chords Every Pianist Must Know" and funk piano grooves in the style of Herbie Hancock, Bill Withers and Bruno Mars.
Looking for downloads?
Subscribe to a membership plan for full access to this Quick Tip's sheet music and backing tracks!
Join Us
The Piano With Jonny Membership
---
Guided Learning Tracks
View guided learning tracks for all music styles and skill levels
Progress Tracking
Complete lessons and courses as you track your learning progress
Downloadable Resources
Download Sheet Music and Backing Tracks
Community Forums
Engage with other PWJ members in our member-only community forums
Become a better piano player today. Start your free 14-day trial today!