---
7 Must-Know Styles of Blues Piano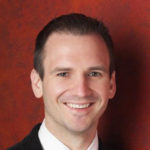 Instructor
---
Learning Focus
Accompanying
Basslines
Exercises
Groove
Improvisation
Lead Sheets
Music Style
Blues
Boogie
Funk
Smooth Jazz
Free Lessons
Get free weekly lessons, practice tips, and downloadable resources to your inbox!
Did you know there are 7 different styles for playing the blues? Most pianists are familiar with the blues shuffle, but you can learn many more blues piano styles that are equally as exciting!
In today's lesson, you will learn 7 blues piano styles: Shuffle, Burlesque, 4-On-The-Floor, Slow Blues, Jazzy Blues, Boogie Blues, & Funk Blues. We will apply each style to the classic blues tune: St. Louis Blues. 
First: Learn The St. Louis Blues Lead Sheet
We're using this blues tune to learn the blues piano styles. Take a minute to review the lead sheet below. We'll be working in the key of C, but don't forget to use the Smartsheet if you want to transpose to a different key.
Here's the St. Louis Blues lead sheet in C:
Now that you've learned the basic chords and melody, let's get started with the 7 styles of blues!
Style 1: The Shuffle
The Shuffle is a great beginner's approach to blues. It's got a nice, medium blues feel, and the basic idea is to "shuffle" from an open 5th to an open 6th on each of your chords. This pattern is repetitive and fairly simple to play, which makes it easier to focus on the right hand. A good place to start when learning the blues!
For more advanced Shuffle patterns, check out the Rockin Blues Bass Lines course.
Style 2: Burlesque
Have you seen the 1979 movie All that Jazz or the 2002 movie Chicago? These movies are great examples of the Burlesque style. Derived from the Italian word "burla," which literally means a joke, ridicule, or mockery. Burlesque music is an exaggerated, showy, and almost comical type of music.
So Burlesque blues is great if you're looking for a big, theatrical sound. And it's a lot of fun to play! The basic idea is to go from the root, to the chord, to the fifth, and back to the chord. For example, on the C chord, you'd play the root (C octave), to the chord (C7), to the fifth (G octave), and back to the chord (C7). You repeat this pattern for each chord.
For a deeper look into the Burlesque style, check out the Footsie Woman course, where you'll learn what kind of fills to use and how to solo over this style.
Style 3: 4-On-The-Floor
4-On-The-Floor is a left-hand groove pattern where you hit the chord on each of the 4 beats per measure, hence the name 4-On-The-Floor! The result is a nice, steady, driving sound.
There are several ways you can play 4-On-The-Floor (check out the 4-On-The-Floor Blues course for an in-depth look at this style), but my favorite way is to break up the chord by playing the 7th and 3rd on each beat with the root note anticipating each chord.
Style 4: Slow Blues
The slow blues could be described as a combination of 4-On-The-Floor and Burlesque, resulting in quite a tasty sound! This style uses tenths, followed by the chord. For example, for the C chord, you'll play the root note (C), followed by the tenth note (E), followed by the chord (C7). You repeat this pattern for each chord.
Check out the Slow Bernie Blues course for an in-depth look at the slow blues.
Style 5: Jazzy Blues
Jazzy Blues is a marriage of jazz and blues where you use the 12-bar blues form but with some interesting jazzy chords. We use a walking bass line (you can learn this particular bass line in the Rockin Blues Bass Lines course). We're basically emulating the sound of an upright bass.
Side note: We're using Rootless Voicings in the right hand, which is when you leave out the root of the chord and play one of the chord extensions instead. Check out this lesson for more on Rootless Voicings.
Notice the different progressions used in this style below.
Style 6: Boogie Blues
If you slow down the Boogie style, it turns into something I call the Boogie Blues. It's a chill, lazy sounding blues. The basic idea of this style is to play octaves that target your next chord.
For example, going from C to F, you start at the C octave and walk your way down to F – C to Bb to G to Gb (the upper neighbor of F) to F. You move between chord tones using upper neighbors & lower neighbors. Check out the Walking Bass Lines course to learn more about this approach.
Style 7: Funk Blues
Do you enjoy listening to Herbie Hancock? His songs Watermelon Man and Cantaloupe Island are great examples of Funk Blues. This style uses straight 8th notes instead of swinging the 8th notes.
The basic idea of this style is to break up the chords with a funk pattern. We go from root, to 5th, to 7th, to root. The resulting sound will make you feel like you're walking down Bourbon St. in New Orleans!
Want to learn more about how to play over this style? Then check out Funky Blues Soloing.
Summing It All Up
That wraps up my overview of the 7 styles of blues, and I hope this helps you create some variety while playing the blues. Which one is your favorite?
Record a video of you playing the St. Louis Blues in one of these styles and post on our Facebook group with the hashtag #7pillarsofblues.
If you want a deeper dive into the blues style, then check out some of the following courses here at Piano With Jonny:
Thanks for reading, and see you in the next Quick Tip!
Blog written by Katie Rushing/Quick Tip by Jonny May
More Free Lessons
Discover essential skills for a crafting a solo jazz piano arrangement of Jimmy Van Heusen's popular standard "It Could Happen to You."
Learn how to play soulful R&B piano chords and improvise, even as a beginner. This lesson makes pro piano concepts accessible to all levels.
Learn how to easily create beautiful contemporary folk music on the piano using patterns and characteristics of popular folk artists!
Looking for downloads?
Subscribe to a membership plan for full access to this Quick Tip's sheet music and backing tracks!
Join Us
The Piano With Jonny Membership
---
Guided Learning Tracks
View guided learning tracks for all music styles and skill levels
Progress Tracking
Complete lessons and courses as you track your learning progress
Downloadable Resources
Download Sheet Music and Backing Tracks
Community Forums
Engage with other PWJ members in our member-only community forums
Become a better piano player today. Join with the 14-day free trial today!