---
Winter Wonderland Jazz Piano Lesson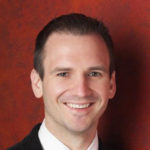 Instructor
---
Free Lessons
Get free weekly lessons, practice tips, and downloadable resources to your inbox!
If you thought playing holiday piano music in a jazz swing style was too hard, think again! In today's Quick Tip you'll learn an accessible jazz piano arrangement of "Winter Wonderland." This arrangement is suitable for beginner and intermediate piano students, yet it swings hard enough for use on a gig or a recital. As you follow along phrase-by-phrase, you'll learn to play:
Chord Shells
Extensions
Chord Pops
Outer-Inner Motion
Mix in the included the backing tracks and you'll absolutely love this jazz piano arrangement of "Winter Wonderland!"
Let's jump in!
Arranging Winter Wonderland for Jazz Piano
As you work through this lesson, you'll discover that an arrangement doesn't have to be difficult in order to swing. Advanced techniques link walking bass lines or stride piano patterns are great. However, you can actually create a solid swing feel without either one of them.
Use Chord Shells on Short Melody Durations
As a general rule, when the melody has shorter durations like quarter notes and 8th notes, you can keep your left hand relatively sparse and let the melody itself provide the swing feel. Take a look at the following example.
In this example, the left hand plays an accompanying rhythm that supports the syncopation of the melody, but it does not require advanced independence. The voicings in the left hand are chord shells. These chord shells use the root and 3rd or root and 7th of the chord to provide a general harmonic reference that sounds great. Additionally, it is typical to add an additional chord tone below the melody to further flesh out the harmony as in the example above. For further examples of how to use chord shells to accompany a swing melody, check out our Play Piano Lead Sheets with Shells & Guide Tones course.
Use Outer-Inner Motion on Long Melody Durations
On the other hand, when the melody has durations that are a half note in length or longer, you will need to add some syncopated rhythms in the accompaniment to cue the listener that you are playing in a swing style. You can do this by adding "chord pops"—little rhythmic stabs that keep the swing feel moving forward.
This arrangement uses outer-inner motion to supply the chord pops. This creates a three-part swing effect despite being played with only two hands! The first part of course is the melody. Secondly, you have a bass note. The melody and bass notes together provide  the necessary "outer voices." Thirdly, you have the chord pops being played in the "inner voices" with both hands while sustaining the longer duration in the melody. While this technique sounds somewhat complex, it actually simplifies the arrangement. Distributing the "inner voices" between both hands allows the hands to remain relatively stationary. For example, consider the opening motive below.
Do you see how outer-inner motion simplifies the 3 parts needed to maintain the swing feel when the melody has a long duration? For in deeper exploration of outer-inner technique, check out our course on The Amazing Turnaround.
This lesson includes three backing tracks for you to play along with to master your swing feel. The backing tracks appear at the bottom of this page after you log in with your membership.
Winter Wonderland Jazz Piano Chords
Now that you have a framework for how to arrange a tune like Winter Wonderland with a beginner jazz piano swing feel, let's focus on your chords. By adding a few well-selected notes, you can get a great jazzy sound.
Major Chords in Winter Wonderland for Jazz Piano
When adapting a tune into a jazz swing style, you will often need to interpret the harmony by adding notes to the chords. For major chords, especially the 1-chord, a major sixth chord is often the best choice, particularly when the melody note is scale degree 1 of the key (also called tonic). A major sixth chord is a four-note chord comprised of root, 3rd, 5th and 6th. Consider the C6 piano chord voicing below used to harmonize the final melody note "C" at the end of the tune.
Dominant Chords in Winter Wonderland for Jazz Piano
You can also really enhance your jazz sound by adding a few tones to your dominant chords. When it comes to adding tones to dominant chords, there are actually many different possibilities. As a beginner, you get started by adding the 9th and the 13th. These are called chord extensions. Chord extensions are chord tones above the 7th of the chord that are included in the chord voicing. (Note that the 9th is the same note as the 2nd and the 13th is the same note as the 6th.) Our course on Coloring Dominant Chords With Extensions is perfect for the beginner or intermediate level piano student looking to explore this concept further. In the example below, the G7 chord features an added 13th for a great jazzy sound.
The next example demonstrates a dominant chord voicing for B7 that features an added 9th. This jazz piano chord sounds great as it sets up the key change going into the B section of Winter Wonderland.
If you need an introduction or refresher on how to build a dominant 7th chord, we have two courses that will cover everything you need to know:
Minor Chords in Winter Wonderland for Jazz Piano
When you encounter minor chords in a swing style, first be sure you are playing minor 7th chords. Next, you can add a chord extension to minor 7th chords as well for a jazzy sound. Specifically, adding the 11th on minor chords in an inner voice sounds great. It may be helpful to remember that the 11th is a compound interval that is equivalent to the 4th. For example, check out the Dm7 below which features the 11th (G) in the left hand.
For a deep dive on additional ways to apply chord extensions, check out our Piano Chord Extensions course.
Congratulations, you have completed today's lesson on one of the most-recorded holiday songs! And our holiday collection is packed with other Christmas favorites on the list.
If you enjoyed today's lesson, then you will love our complete course on O Christmas Tree (Level 2, Level 3) in which we show you how to play "O Christmas Tree" in a jazz swing style complete with walking bass lines, block chords in the melody, fills and improvisation tips.
Thanks for learning with us today. We'll see you next time!
Blog written by Michael LaDisa / Quick Tip by Jonny May
More Free Lessons
This contemporary jazz piano arrangement of the traditional holiday classic "The First Noel" sounds so beautiful that it's bound to strike a chord.
In this complete guide on 7th chords, Jonny breaks down the 5 categories of 7th chords on piano that form the foundation for jazz harmony.
Piano montunos are both demanding and exhilarating. In today's lesson, you'll learn essential skills to play Afro-Cuban music with confidence.
Looking for downloads?
Subscribe to a membership plan for full access to this Quick Tip's sheet music and backing tracks!
Join Us
Get instant access to this Quick Tip and other member features with a PWJ membership!
---
Guided Learning Tracks
View guided learning tracks for all music styles and skill levels
Progress Tracking
Complete lessons and courses as you track your learning progress
Downloadable Resources
Download Sheet Music and Backing Tracks
Community Forums
Engage with other PWJ members in our member-only community forums
Become a better piano player today. Join with the 14-Day Free Trial today!