---
Play Rootless Voicings On A Jazz Piano Ballad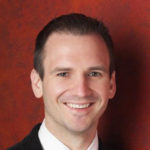 Instructor
---
Learning Focus
Accompanying
Chords
Lead Sheets
Reharmonization
Free Lessons
Get free weekly lessons, practice tips, and downloadable resources to your inbox!
Do you feel like you can't quite get that sophisticated cocktail jazz piano sound you might hear at a classy lounge or bar? Or that your chords on a jazz ballad lack the same depth and color as a pro jazz pianist?  A key factor to getting it right is using the right chord voicings! In today's lesson, we'll be discussing rootless voicings for a jazz piano ballad. They are critical to getting an authentic and rich jazz piano sound.
In order to do this, we'll take a jazz ballad chord progression and melody from a lead sheet. We will then break down each chord used in this chord progression and how to convert it to a rootless voicing for the jazz ballad.
You'll learn:
The melody and chords based on a real jazz song often played as a ballad
What rootless voicings are
How to play rootless voicings on 3 types of chords: Major 7th, Minor 7th, and Dominant 7th.
Ways to practice these different rootless voicings on any chord, in any key, and application on our jazz ballad.
Sheet music download and reference on jazz ballad melody and chords and rootless voicings
If you've never used rootless voicings before, this will make a huge difference. Let's dive in!
Jazz Ballad Melody and Chord Progression
In this lesson, we will be using a melody and chord progression called "The Way You Look At Me." It's based on the beautiful jazz standard "The Way You Look Tonight," written by Jerome Kern and Dorothy Fields.
Check out the lead sheet below which consists of simply the melody and chords. With the right tools, it will be we need to create a make our beautiful cocktail jazz ballad sound:
The first step is getting down the melody in the right hand as well as the root position chords written above in the left hand. This is our starting base for practically any style we choose to then play the music in.
If you're not familiar with all your root position chords or how to invert them, then check out the Intermediate Piano Foundations Learning Track.
Now that we've got our starting base, how do we take it to the next level and create more richness and depth to our cocktail jazz piano sound? We want to convert our left-hand root position 7th chords into rootless voicings on our jazz ballad.
How do we do that?
How Rootless Voicings Work
What is a rootless voicing? In the most basic sense, it's a voicing of any chord where we deliberately leave out the root. Why would we do that? While it isn't always the case, many jazz pianists have a saying that the roots should be left to the bass player.  This not only avoids a conflict with what they're playing but also opens up ways to more easily add more rich color to our chord voicings.
The sound of rootless voicings is closely associated with the playing of Bill Evans, known for his rich and introspective jazz ballad piano playing. Check out the difference in look and sound between root position and a rootless voicing of a C minor 7th chord below:
We generally have two constructions of rootless voicings: A voicings and B voicings.
In A voicings, we have the 3rd as the lowest note and then we build the voicing with certain colors above it (discussed in detail in the next section):
In B voicings, we have the 7th as the lowest note in the voicing:
Notice how the notes are very close together and contain colorful extensions, like the 9th. This is the secret to why rootless voicings give us that rich cocktail jazz sound: the colorful extensions "rubbing" against the 3rd and 7th (the chord's guide tones).
If you're not familiar with all your chord extensions and the concept of guide tones, then check out Chord Shell and Guide Tone Exercises and Piano Chord Extensions.
Constructing Rootless Voicings on the 3 Main Chord Types
Let's go over in detail how to construct rootless voicings for Major 7th Chords, Minor 7th Chords, and Dominant 7th Chords. Not only will this cover all the chords in our jazz ballad chord progression, but they are also the main chord types in all jazz. Yes, as stated in the video we sometimes see diminished and half-diminished (Min7-b5) chords but much less frequently.
Check them out:
Major 7th Chord Rootless Voicings
As you can see in the A voicing we start with the 3rd and then stack on top of it the 5th, 6th, and 9th. For the B voicing we have our 6th at the bottom and then stack the 9th, 3rd, and 5th. Because of the use of the 6th and 9th in this voicing, we call this chord a C Major 6/9 chord.
If you prefer it, you can substitute the 6th of the above example with a major 7th for a different sound (C Major 7th):
Minor 7th Chord Rootless Voicings
For minor 7th, we simply construct our rootless voicing with the 3rd, 5th, 7th, and 9th for our A voicing. Then the 7th, 9th, 3rd, and 5th for our B voicing. Again notice of our inclusion of the 9th (C Minor 9th) without the root anywhere in the voicing.
Dominant 7th Chord Rootless Voicings
The dominant 7th chords are a little bit different than the others and certainly the most crunchy in sound. For our A voicing, we again start with the 3rd and then stack above it the 13th, 7th, and 9th. For our B voicing we start with the 7th and then put the 9th, 3rd, and 13th above it.
Notice how we now use the 13th in dominant chords in place of the 5th. The 13th creates an intense "rub" against the 7th of the chord since there's only a half-step in between the two! The 13th is technically the same note as the 6th so if it's easier for you, you can think about it that way.
To sum it up you can simply think about rootless voicings as starting either with the 3rd or 7th on the bottom and then stacking the rest of the chord tones of the 7th chord right above it. You should have 4 notes very close together. Substitute all roots for the 9th, and for dominant chords substitute the 5th for the 13th. 
To master these, try practicing these rootless voicings on every chord type and in every key! If you want help with this then check out our Rootless Voicings-Chord Types & 2-5-1 Application Smartsheet for our members. Try playing the bass notes underneath as well to really hear the voicing in context.
If you want a deeper dive into rootless voicings and other types of voicings, then check 5 Jazz Comping Approaches (Beginner/Intermediate, Intermediate/Advanced). 
Summing It All Up
Now that we've gone over much detail about rootless voicings, I challenge you to play rootless voicings on the jazz ballad tune. You can play the melody in the right hand and accompany it with rootless voicings in the left hand. Try alternating between A and B voicing in order to not jump around so much in the left hand. We want to keep smooth voice leading. 
Also be aware that when playing with rootless voicings it really helps to hear it in context with a band where we can also hear the roots of the chords we're playing. Download the backing track below and play along once you feel ready!
Lastly, if you want to know more about jazz ballads and similar styles, or other techniques to achieve a pro jazz sound, then check out the following courses:
I hope you enjoyed this Quick Tip. See you in the next one!
Blog written by Daine Jordan/Quick Tip by Jonny May
More Free Lessons
Piano montunos are both demanding and exhilarating. In today's lesson, you'll learn essential skills to play Afro-Cuban music with confidence.
A gorgeous chord made simple! Learn what major 9th chords are, how to build them, and how to make them sound stunning on the piano.
Discover how a major scale exercise that's rooted in a jazz piano musical context can empower your playing beyond traditional scale drills.
Looking for downloads?
Subscribe to a membership plan for full access to this Quick Tip's sheet music and backing tracks!
Join Us
Get instant access to this Quick Tip and other member features with a PWJ membership!
---
Guided Learning Tracks
View guided learning tracks for all music styles and skill levels
Progress Tracking
Complete lessons and courses as you track your learning progress
Downloadable Resources
Download Sheet Music and Backing Tracks
Community Forums
Engage with other PWJ members in our member-only community forums
Become a better piano player today. Join with the 14-Day Free Trial today!