---
3 Essential Blues Piano Licks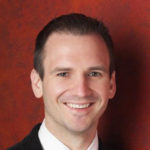 Instructor
---
Free Lessons
Get free weekly lessons, practice tips, and downloadable resources to your inbox!
Do you want to learn how to play better blues on the piano? The blues is one of the most fun styles to play and it is very expressive and soulful. It also happens to be one of the easiest styles to learn! Why is that? Because most of it is based on very distinct and catchy riffs/licks based on the blues scale, which works over many of the blues chords. That's why in this tutorial we will be learning 3 essential blues piano licks.
Many start out learning the blues scale and get the hang of it pretty quickly. The problem is that it's all too easy to just run the scale up and down without shaping your solo into distinct and organized phrases that sound like the real blues. Listen to cats like Oscar Peterson and Otis Span, and you'll see that they are doing things far more interesting than running scales: they're playing with patterns!
In this lesson, you'll learn:
The 2 blues chords and accompaniment rhythm for the left hand we'll be using
The 3 essential blues piano licks for the right hand, an easy, intermediate, and advanced lick.
Blues soloing principles, tips, and tricks
Sheet music PDF and backing track for practicing included
Let's dive in!
Getting Ready: Learn The Left Hand Blues Chords
So to accompany the awesome licks we'll be learning today, we're are going to learn a simple left-hand part. These include the chords C7 and F7, both dominant 7th chords (blues is known for its mostly dominant 7th chord sound).  Check it out:
As you can see the C7 is in root position, and the F7 is inverted so that our notes aren't moving very much from chord to chord, a goal we often try to achieve when playing chords.
Try playing the chords in your left hand and get down the particular rhythm played out here too. Rhythm is just as important, if not more important than the notes we play.
If you want to learn more about building and playing chords then check out the Intermediate Piano Foundations (Part 1/Part 2).
Essential Blues Piano Lick #1: Slidin' 6ths
Now, this riff utilizes slides, a super fun technique commonly used in blues piano. On our C7 chord, we slide from the D# to the E and keep a C (harmony note) on top, which you should keep your 5 finger on. This happens to create a 6th interval.
When we combine this with the C and F notes in the measure, we are "enclosing" the E:
When we get to the F7, we'll keep the Eb(D#) and take out the slide since the E note doesn't harmonize well with F7.
Most people think of the minor blues scale when soloing (see next section), but this one actually more closely resembles the Major Blues Scale (Gospel Scale). 
Essential Blues Piano Lick #2: 6th Degree Harmonization
Check out our next riff:
If you ignore all the A's on top of the notes, we have a pretty standard riff straight out of the minor blues scale:
Of course, adding in the A's makes it a far more interesting sounding. A is the 6th degree of the C major scale(the overall key that we are in). We can call it a harmonization note since it's played together with the bottom notes and thickening the sound.
Blues Melody Harmonizations
What's cool about harmonizing with the 6th degree is it's far more crunchy and colorful than harmonizing melodies with the tonic note or the b7 note, which are also common for harmonization. Compare the 3 below and decide for yourself:
Essential Blues Piano Lick #3: Blues Rolls
We can't forget about the lovely, rough n' tumble sound of blues rolls. This one uses a roll straight out of the minor blues scale. Be sure to notice the accent we put on the Eb, on the "+ of 2" that creates a nice rhythmic "pop" :
This riff is cool because like #2, it's just as usable on the F7 as it is on the C7. This is the case with many blues riffs that revolve around the minor blues scale and it creates a good environment for those just starting out in improvising.
TIP: You can delay the start of the roll in this lick a bit, and roll faster after the delay. This increases that rough n' tumble feeling of the blues feel instead of a more even and "classical" sound:
If you want to step up your blues soloing game, then be sure to check out the full course to where these licks came from in The Bible of Blues Riffs (Beginner/Intermediate, Intermediate/Advanced).  There you'll find 60 of the best licks and riffs for beginner, intermediate, and advanced piano!
Summing It All Up
I hope you enjoyed these 3 essential blues riffs for piano. Be sure to practice each one slowly and with separate hands first. Remember: Blues shouldn't be played too fast! Otherwise, you might call it rock and roll. Hanging around the tempo of 100 BPM is a pretty good blues feel.
The art of blues soloing is really a matter of absorbing many licks and riffs that are out there, and then combining them and using them in your own way. Musicians are like scientists, always experimenting and trying to come up with a new formula. So don't be afraid to take risks and play what you feel inside.
At the bottom of the page, there's a PDF of all the riffs we've learned and a backing track that you can practice with. Be sure to take full advantage of them! If you're a PWJ Member you can download our smart sheet music (which transposes the music into any key) and get complete access to our dozens of online courses.
If you want an even deeper dive into this and related piano topics, then check out some of the following courses:
Thanks for checking out this Quick Tip. See you in the next one!
Blog written by Daine Jordan/Quick Tip by Jonny May
More Free Lessons
Discover essential skills for a crafting a solo jazz piano arrangement of Jimmy Van Heusen's popular standard "It Could Happen to You."
Learn how to play soulful R&B piano chords and improvise, even as a beginner. This lesson makes pro piano concepts accessible to all levels.
Learn how to easily create beautiful contemporary folk music on the piano using patterns and characteristics of popular folk artists!
Looking for downloads?
Subscribe to a membership plan for full access to this Quick Tip's sheet music and backing tracks!
Join Us
The Piano With Jonny Membership
---
Guided Learning Tracks
View guided learning tracks for all music styles and skill levels
Progress Tracking
Complete lessons and courses as you track your learning progress
Downloadable Resources
Download Sheet Music and Backing Tracks
Community Forums
Engage with other PWJ members in our member-only community forums
Become a better piano player today. Join with the 14-day free trial today!