Holiday Piano – Track 2
Follow this learning track to master your favorite holiday songs.
Jazz Swing
Play holiday tunes in the swing genre.
/
1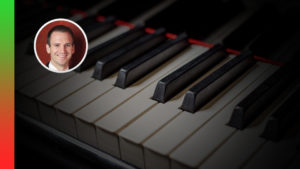 Make it a swingin' Christmas with O Christmas Tree. We'll build a swing arrangement from the lead sheet with techniques like walking bass, block chords, & jazz fills, plus learn how to improvise!
Incomplete
2
Jazzify Greensleeves in the spirit of Vince Guaraldi's Charlie Brown Christmas Special arrangement.  Learn 2 left hand accompaniments, jazz harmonies, turns, walking bass, & how to improvise a solo.
Incomplete
3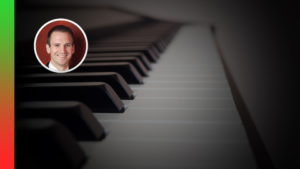 Learn how to play the classic Christmas song Winter Wonderland in a jazz piano style. We'll cover the left hand accompaniment and beautiful right hand harmonies.
Incomplete
4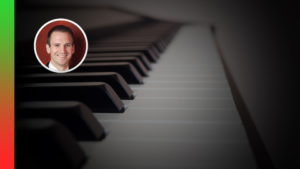 Learn to play Jingle Bells in a jazz swing piano style, including how to color your chords with extensions & alterations, how to swing your melody, & more.
Incomplete
Jazz Ballad (Cocktail Piano)
Play holiday tunes in the jazz ballad genre.
/
Blues
Play holiday tunes in the blues genre.
/
1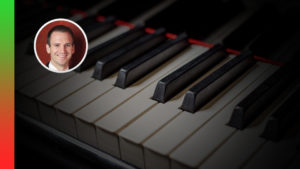 Get ready to learn Silent Night in a fun Blues Rhumba Style with slides, tremolos, and rolls. A Rhumba Intro and Outro are included, along with a valuable toolkit of soloing techniques.
Incomplete
2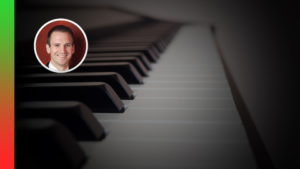 A fun boogie version of Go Tell It On the Mountain with Boogie-shuffle, 2nd inversion Gospel chords, & blues-slides.
Incomplete
Contemporary
Play holiday tunes in the contemporary genre.
/
1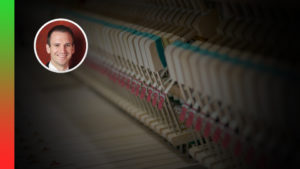 Learn Away in a Manger in a beautiful Contemporary style.  We cover important accompaniment patterns, the right hand Rocking Technique, & melodic embellishments.
Incomplete
2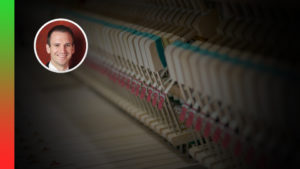 Learn an advanced contemporary arrangement of O Holy Night. Starting with the lead sheet, we'll learn the melody & chords, how to stylize the left hand, how to harmonize the right hand, and other advanced contemporary techniques.
Incomplete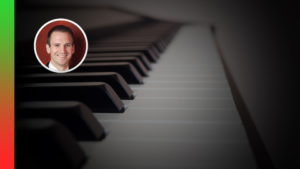 Learn Away In A Manger in a Contemporary Style & how to transform major/minor chords into Sus 2 & Sus 4 chords.
Incomplete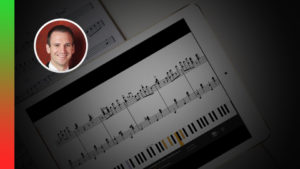 Play "Angels We Have Heard on High" as never before with this exuberant contemporary piano arrangement. Using driving rhythms & interesting left hand patterns, this song will uplift anyone.
Incomplete
Latin
Play holiday tunes in the Latin genre.
/
1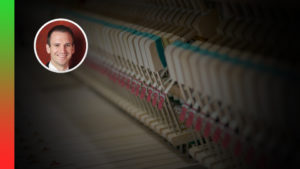 Create a relaxing atmosphere with this beautiful Bossa Nova accompaniment of the classic Christmas tune Silent Night. With jazzy chord voicings and the Bossa rhythm, you'll never hear it the same way again.
Incomplete
2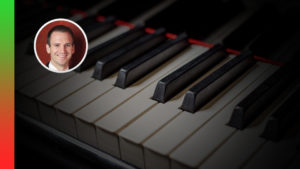 Learn how to play The Christmas Song as a Latin Samba accompaniment. We explore the Samba rhythm, chord progression, how to jazz-up the chords, and chord reharmonizations.
Incomplete
Ragtime and Stride
Play holiday tunes in the ragtime genre.
/
1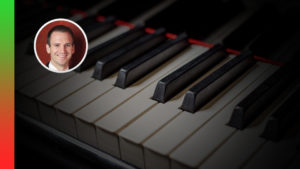 Master this flashy ragtime rendition of Jingle Bells, arranged by Disneyland Main Street Pianist Johnny Hodges.  Learn the Christmas "Bell" Introduction, Rag Rolls, Bass Crossover, and more.
Incomplete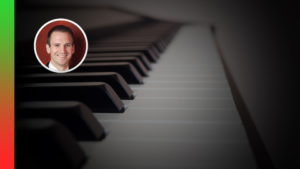 Learn a super fun Jingle Bells accompaniment that you can sing along with! You'll discover how to play "through-lines" to create a more interesting accompaniment.
Incomplete
2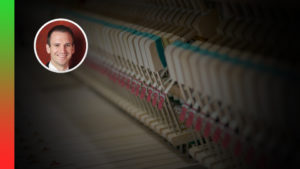 Learn how to play It Came Upon a Midnight Clear in a jazz waltz style.  Explore chord shells, right hand harmony, slides, fills, & turns, and exercises for soloing.
Incomplete
Start This Track
Start this learning track today with a Piano With Jonny membership!
Membership
Level 3
Holiday
6 sections
Learning Focus
Learn how to stylize lead sheets in styles like swing, cocktail jazz, and contemporary
Discover how to accompany other musicians
Understand how to transform simple chords into jazzier harmonies
Learn arranging techniques like filling, harmonizing, and embellishing
Explore improvisation techniques
Full Description
With this structured Holiday Learning Track, you'll learn your favorite holiday songs and how to apply various styles such as swing, blues, Latin, contemporary, cocktail jazz, and ragtime to each one.
Related Learning Tracks