Auld Lang Syne Jazz Piano Arrangement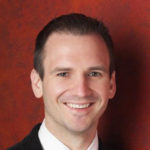 Instructor
---
Learning Focus
Chords
Reharmonization
Songs
Learn Auld Lang Syne in a beautiful Jazz Ballad style with chord extensions, slides, & counter-melodies.
Free Lessons
Get free weekly lessons to your inbox!
More Free Lessons
Learn the techniques to expand your jazz vocabulary with three useful exercises. First Austin explains how to play arpeggios over all the changes. Next, he covers the "Rock Climber" exercise, and finally he provides a brief overview of "upper structures."
Learn essential piano techniques used by Shaun Martin of Snarky Puppy to play neo soul and contemporary gospel, including passing chords, slip notes & more.
Join Jonny and Jeremy Siskind as they discuss the 3 essential elements of Solo Jazz Piano Playing. Learn practical tips to incorporate melody, harmony, and bass using stride, walking bass, and shared hand techniques.
Looking for downloads?
Subscribe to a membership plan for full access to this Quick Tip's sheet music and backing tracks!
Join Us
The Piano With Jonny Membership
---
Guided Learning Tracks
View guided learning tracks for all music styles and skill levels
Progress Tracking
Complete lessons and courses as you track your learning progress
Downloadable Resources
Download Sheet Music and Backing Tracks
Community Forums
Engage with other PWJ members in our member-only community forums
Become a better piano player today. Join with the Holiday Discount!