---
How to Play a Boogie Woogie Piano Groove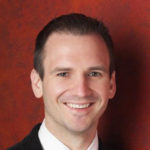 Instructor
---
Learning Focus
Accompanying
Basslines
Chords
Exercises
Groove
Improvisation
Free Lessons
Get free weekly lessons, practice tips, and downloadable resources to your inbox!
Have you ever wanted to make a special connection with your audience as a pianist but have not known how? In this Quick Tip, I'm going to show you how to play an infectious boogie woogie piano groove that is sure to get any audience moving.  We'll cover:
Primary chords
The 12-bar blues form
1 signature boogie bass line
3 crunchy boogie chords
Right hand syncopation
The blues scale
This Quick Tip includes a basic boogie woogie piano groove for beginners, as well as style nuances for intermediate and advanced pianists reminiscent of Albert Ammons, Meade Lux Lewis, Jimmy Yancy, Clarence Pinetop Smith and the late Richard Wayne Penniman (aka "Little Richard").
Ready, set….boogie!
Primary Chords
While the boogie woogie style often displays virtuosic piano licks and riffs, beginners can take heart that this genre is based on primary chords—the 1, 4 and 5 chords (often also indicated as I, IV, and V). The piano keyboard below shows the C Major scale with each note numbered.  These are called scale degrees. (Note: scale degrees are not commonly indicated with Roman numerals.)
Therefore, the I chord is a chord built on scale degree 1—or C. Similarly, the IV chord is built on the scale degree 4, which is F. And lastly, the V chord is built on the scale degree 5, which is G. Since boogie woogie piano leans heavily on blues vocabulary, we will be using Dominant 7th chords rather than major triads. This gives boogie woogie a bluesy sound. The image below pictures Dominant 7th chords built on the 1st, 4th, and 5th scale degrees. We can label these chords as I7, IV7 and V7 to indicate their Dominant quality.
12-Bar Blues Form
Now, let's review the standard 12-bar blues form which consists of three 4-bar phrases. First, we'll examine the form using the number system.
Next, let's play the 12-bar blues form in C. To do this, you'll play C7 where the form calls for the I7 chord, F7 for the IV7 chord and G7 for the V7 chord. If you're a beginner, try playing this form using root position chords as indicated.
Great job. If you'd like a more complete explanation of the 12-bar blues form and the numeric system for analyzing chord function, you will appreciate The 10-Lesson Blues Challenge 1—Lesson 1 in which I break down the 12-bar blues phrase by phrase—one chord at a time.
If you just need a refresher on how to build Dominant 7th chords, consider reviewing our Dominant 7th Chord Theory and Application course.
Now that you know the chords and the form, you're ready to examine the heart of the boogie sound—the left hand.
Boogie Woogie Piano—Left Hand
To capture the essence of the boogie sound, you'll want to start with the left hand groove. Of course, there is not just one left hand groove, but the one I've written out below is great for beginners because it doesn't require much travel around the keys like more advanced "eight-to-the-bar" boogie patterns. I have indicated the fingerings in blue. You will want to play the eighth notes with a "swing feel" rather than straight eighths.
Keep in mind that boogie woogie is not only a genre of music but it was also a popular dance the emerged in barrelhouses in the late 1800s and peaked in popularity in the early 1940s. In fact, boogie woogie pianists served the same roll as the juke box prior to its invention. Therefore, you'll want to practice the left hand with a metronome and pay close attention to your timing and feel.
If you are an intermediate or advanced player, you can enhance the momentum leading into each chord change by adding an eighth note on the "&" of beat 4. This note serves as a connector to anticipate the new chord.
Nice work! You can download the sheet music for this Quick Tip that appears at the bottom of this page when you log-in with your membership. PWJ members can also access the Smart Sheet Music companion to this Quick Tip which can be transposed to any key.
Now, let's add the right hand.
Boogie Woogie Piano—Right Hand
In the right hand, we'll want to play some crunchy boogie chords that sound great over our bass line. Check out the chord voicings below.
These chord voicings sound especially sweet because of the addition of the 9th in the F7 and G7 chords (the note G is the 9th of F7 and the note A is the 9th of G7). The 9th is considered a chord extension. Adding chord extensions is  great way to bring color and variety to your chords. We have several Learning Tracks you can follow by genre or skill level to expand your playing. If you like these chord extensions, consider our Piano Chord Extensions course which is part of our Intermediate Piano Foundations Learning Track.
Next, you'll want to add some rhythm to the right hand. Consider the example below in which I have added a syncopated rhythm. This rhythm, sometimes called the "Charleston Groove," is a great way to complement your left hand boogie pattern.
That sounds great! You now have a great foundation for playing boogie woogie piano. In the final section of today's Quick Tip, I'll show you an essential tool for adding fills to keep your groove interesting.
Additional Considerations
What if you want to add fills and embellishments with you right hand? The C Blue Scale is an excellent choice that sounds great over the boogie woogie groove.
For a step-by-step guide on using the C Blues Scale to construct great sounding improv lines, you'll love our Blues Improvisation Challenge.  For a deep dive on further improvisation possibilities with this scale and others, check out the following courses:
We also have Boogie & Rock Piano Learning Tracks (Track 1, Track 2) packed with additional genre-specific Quick Tips, courses and repertoire selections.
Thanks for learning with me, and see you in the next Quick Tip!
Your teacher,
Jonny May
More Free Lessons
Learn how to play soulful R&B piano chords and improvise, even as a beginner. This lesson makes pro piano concepts accessible to all levels.
Learn how to easily create beautiful contemporary folk music on the piano using patterns and characteristics of popular folk artists!
Play captivating chord melodies with Drop 2 Voicings, a sophisticated arranging techniques used by pianists like Bill Evans and Barry Harris.
Looking for downloads?
Subscribe to a membership plan for full access to this Quick Tip's sheet music and backing tracks!
Join Us
The Piano With Jonny Membership
---
Guided Learning Tracks
View guided learning tracks for all music styles and skill levels
Progress Tracking
Complete lessons and courses as you track your learning progress
Downloadable Resources
Download Sheet Music and Backing Tracks
Community Forums
Engage with other PWJ members in our member-only community forums
Become a better piano player today. Join with the 14-day free trial today!