---
Top 10 Reasons You Should Learn Jazz Piano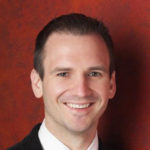 Instructor
Beginner
Intermediate
Advanced
---
Free Lessons
Get free weekly lessons, practice tips, and downloadable resources to your inbox!
You've decided to start learning the piano. Congratulations! Naturally, there's a myriad of subsequent decisions you must make. Should you get an acoustic or digital piano? Will you hire a private teacher or subscribe to an online platform? Ironically, these considerations often take precedence over a more foundational question. What kind of music will you play? Many piano students don't realize they have any say in this matter. The truth is, the most defining decision you can make is whether you will follow classical or jazz piano methodology? A casual survey of piano methods at your local music retailer will reveal that the classical approach is more mainstream, at least in print form. In fact, unless you specifically choose to study jazz piano, you will likely be taught in the classical approach. In today's Quick Tip, we'll examine why you may want to learn jazz piano instead.
#1 – You Don't Need Sheet Music
Improvisation, or "spontaneous composition," is at the heart of the jazz approach. Outside of a big band setting, jazz musicians rely very little on the printed manuscript. In fact, jazz music is deeply rooted in the American spirit of freedom, with an emphasis on the performers' voice. Classical music, on the other hand, places a much higher emphasis on serving the composer's intentions. One reason why you might want to learn jazz piano is to gain the ability to sit down and play freely at any piano, anywhere, without the need for sheet music!
#2 – Memorize Hundreds of Songs
A second reason why you may want to learn jazz piano is that jazz pianists are able to memorize hundreds of songs. While classical pianists also memorize repertoire, they rely mainly on score memory and muscle memory. On the other hand, jazz pianists focus on learning a collective language. In fact, by memorizing the 8 most common chord progression in jazz music, you will be prepared to play hundreds of jazz standards from memory. You can learn these 8 chord progressions in our Play Piano Lead Sheets With 7th Chords course.
#3 – Stylize Any Song
Another reason why many students opt to learn jazz piano is because jazz pianists are taught a variety of styles including swing, bossa nova, and jazz ballad. These style formulas enable them to adapt a melody into any style on the fly.
#4 – Finally Understand Chords
If you want to personalize the songs you'll be playing, then this is another reason why you should learn jazz piano. Jazz pianists develop a functional understanding music theory that enables them to analyze harmony on the macro and micro levels. As a result, jazz pianists will frequently create their own arrangements that include chord substitutions, passing chords and reharmonization.
#5 – Train Your Ear
Another reason why jazz piano may be for you is if you prefer to learn complex chords. Jazz piano trains your ear to hear subtle chord nuances that you can then deploy at will. You will even be able to identify chord types and chord progression while simply listening to the radio! For a deep dive on these topics, check out our courses on Piano Chord Extensions and Piano Chord Alterations.
#6 – Freedom to Arrange
If you want to develop the skill to play from a lead sheet, then learning jazz piano is for you. Lead sheets contain the raw materials of a tune, include the melody and chords. Unlike traditional piano scores that dictate precisely every note, jazz pianists use arranging techniques to "realize the lead sheet" in a particular style. Jazz pianists are also adept at transposing songs into different keys, creating intros and outros, and adding modulations.
#7 – Jam With Strangers
If you want to be able to jam with strangers, learning jazz piano will open doors for you play freely with other musicians, including those whose native language is different from your own. Jazz is a universal language spoken by musicians from all over the world.
#8 – Jazz Chords Improve Any Style
There's another reason why you might want to learn jazz piano, even if you are more drawn to pop styles. The distinctive harmonic language of jazz music can be used to improve any style of music by adding lush chord colorations.
#9 – Discover Your Voice
Another reason to consider learning jazz piano is that studying jazz provides the reward of discovering your unique musical voice. Just as no two human voices are the same, likewise, no two jazz musicians sound the same. Consider following recordings of "Over the Rainbow" by pianists Bud Powell (1951), Erroll Garner (1955), Earl Hines (1974), Keith Jarrett (2009). By studying jazz piano, you too will be able to develop your own, distinctive sound and style.
#10 – Insanely Fun!
The final reason why we recommend learning jazz piano is that it is insanely fun to play! Spontaneously creating music in the moment is a joyful experience that creates meaningful connections with others.
Thanks for joining us for this Quick Tip. Whether this is your first time here or you are a regular member, we hope you'll continue discovering the joy of learning jazz piano and join us for future Quick Tips. See you next time!
Blog written by Michael LaDisa / Quick Tip by Jonny May
More Free Lessons
This contemporary jazz piano arrangement of the traditional holiday classic "The First Noel" sounds so beautiful that it's bound to strike a chord.
In this complete guide on 7th chords, Jonny breaks down the 5 categories of 7th chords on piano that form the foundation for jazz harmony.
Piano montunos are both demanding and exhilarating. In today's lesson, you'll learn essential skills to play Afro-Cuban music with confidence.
Looking for downloads?
Subscribe to a membership plan for full access to this Quick Tip's sheet music and backing tracks!
Join Us
Get instant access to this Quick Tip and other member features with a PWJ membership!
---
Guided Learning Tracks
View guided learning tracks for all music styles and skill levels
Progress Tracking
Complete lessons and courses as you track your learning progress
Downloadable Resources
Download Sheet Music and Backing Tracks
Community Forums
Engage with other PWJ members in our member-only community forums
Become a better piano player today. Join with the 14-Day Free Trial today!