---
Play Blues Piano Accompaniment in 3 Steps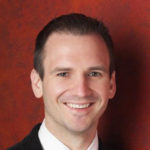 Instructor
---
Free Lessons
Get free weekly lessons, practice tips, and downloadable resources to your inbox!
When you imagine the sound of blues piano, your mind likely gravitates toward tasty and soulful riffs played in the mid-to-upper register of the piano. In other words, when you think of blues piano, you think of the right hand! And there's good reason for that. Bluesy fills, licks and riffs in the right hand constitute an essential stylistic component of the blues that is immediately recognizable. But what about the left hand? Are you able to imagine an authentic blues piano accompaniment just as clearly? For many students, blues piano left-hand technique is more vexing. In today's Quick Tip, Jonny addresses this common challenge by dissecting how to Play Blues Piano Accompaniment in 3 Steps. You'll learn:
If most of your thoughts about blues piano focus on the right hand, then it may be time to think again.
Blues Piano Accompaniment Analysis
The Blues, like any piano style, contains many diverse and varied accompaniment techniques. In today's lesson, we will focus on left-hand piano accompaniment techniques for a slow blues groove. Therefore, the left-hand techniques outlined in today's lesson are best suited for blues tempos around 60 BPM. The tune "Good Morning Mr. Blues" by Otis Spann provides a representative example of a slow blues tune. Spann was the legendary pianist for Muddy Waters from 1953 to 1969. In this recording, Spann plays similar left-hand techniques at times to those modeled in today's lesson.
Otis Spann
"Good Morning Mr. Blues" (1962)
In the popular method book, Blues Piano, author and educator Mark Harrison divides common blues piano accompaniment patterns into 4 categories: (1) patterns using intervals, (2) patterns using three-note chords, (3) patterns using single notes and (4) patterns using rhythmic anticipations. The reason that the accompaniment pattern in today's Quick Tip feel so good is that it essentially combines elements from all four categories! As a result, you'll find that today's blues accompaniment pattern is the perfect "go to" left-hand foundation for a slow blues groove.
"It's vital to develop a rock-solid left-hand groove when playing the blues. Your left hand literally 'is the band,' as it propels the rhythm while also defining the harmonic progression."

—Mark Harrison, Pianist & Educator
Today's blues piano accompaniment lesson is in the key of C. The complete lesson sheet PDF and included backing tracks are downloadable from the bottom of this page after logging in with your membership. In addition, you can easily change the key of this lesson with one click using our Smart Sheet Music.
The Blues Piano Accompaniment Breakthrough
In today's Quick Tip video, Jonny recalls the frustrations he experienced when first learning to play the blues. In particular, he described his early blues playing as sounding "uninspired and amateur." However, Jonny experienced a breakthrough in his playing when he realized that root of his problem had nothing to do with his right hand. Instead, he found that the key to unlocking a more professional blues piano sound could be achieved by adjusting his left-hand approach.
Jonny's breakthrough accompaniment approach for a slow blues contains three steps: (1) chord shells, (2) chords on downbeats and (3) roots on upbeats.
The first step to playing Jonny's slow blues breakthrough accompaniment as demonstrated in today's video is to learn chord shells for each of the chords in a traditional blues form. The term chord shell describes any 2 or 3-note voicing that contains the essential tones needed to imply a given chord quality. The most commonly played chord shells contain some combination of the root, 3rd and/or 7th. In today's lesson, we'll use all three notes—the root, 3rd and 7th. However, we will separate the root from the 3rd and 7th.
The example below shows chords shells for each of the dominant 7th chords found in a traditional blues in C.
Chord Shells for C Blues
Great job! Before going on to Step 2, let's define one more relevant term. We often refer to the 3rd and 7th of a chord as its guide tones. Throughout the remainder of this lesson, we'll use this term when referring to the 3rd and 7th together as a unit.
Let's take a closer look at the guide tones for C7 in the example above. Notice that the 3rd is below the 7th for C7. Next, let's examine the guide tones for F7 and G7. Did you notice that the guide tones have been inverted for F7 and G7 so that the 3rd is on top? Inverting the guide tones for F7 and G7 allows you to transition from chord-to-chord with much closer movement.
For a deep dive on chord shells, check out our course on Chord Shell & Guide Tone Exercises (Intermediate).
Step 2: Put Chords on Downbeats
The second step to playing Jonny's slow blues breakthrough accompaniment is to put chords on each downbeat. When practicing with a metronome, this means that the chords should be played simultaneously with each click. The chord voicing you'll play on the downbeats depends on your playing level. Beginner and intermediate players will use guide tones. We'll cover optional chord voicings for advanced players later in this lesson.
The example below illustrates playing guide tones for each dominant 7th chord on all four downbeats in 4/4 time.
Chords on Downbeats
Nice job! You're ready for Step 3.
Step 3: Put Roots on Upbeats
The heart of the Jonny's slow blues breakthrough accompaniment is Step 3. In this step, we'll put the root of each chord on the upbeats. When practicing with a metronome, this means that the roots are placed between each click. However, be sure to play the 8th notes with a swing feel. A swing feel places the upbeats later between each beat, so that they are closer to the next click. This is demonstrated in the following example.
Roots on Upbeats
It's important to note that this accompaniment pattern uses a technique called anticipation. This means that whenever the chords change, the root for the upcoming chord enters on the "and of 4" in the preceding measure.
Left-Hand Articulation
When playing this accompaniment pattern, it's important to connect the roots to the guide tones. The guide tones themselves should be played short, but the upbeats should be slurred to the downbeats. This can be done in two ways. First, you can simply hold down the roots with the pinky until the guide tones are played. Secondly, you can apply the sustain pedal on the upbeats to connect the roots to the downbeats. In particular, players with smaller hands will find it necessary to use the pedal to obtain the correct left-hand articulation.
Blues Piano Breakthrough Accompaniment for 3 Playing Levels
Remember, the heart of Jonny's slow blues breakthrough accompaniment is placing the roots on the upbeats. The following examples demonstrate how to apply this concept for each playing level—beginner, intermediate and advanced.
Beginner Level
Intermediate Level
Advanced Level
For the advanced accompaniment, the chords on beats 2 and 4 are played short. However, the guide tones on beats 1 and 3 should be held for their full value. Therefore, you'll need to apply the sustain pedal just before beats 1 and beat 3. However, be sure to release the pedal on beats 2 and 4.
In the final section of today's lesson, we'll apply each breakthrough accompaniment technique over the complete 12-bar blues form.
Blues Piano Accompaniment Application
Now it's time to have some fun. In this section, we'll apply the breakthrough accompaniment patterns for each level over the entire blues form.
As you play through the form, remember to anticipate each chord change by placing the root of the upcoming chord on the "and of 4" in the previous measure. In addition, be sure to focus on your articulation and pedaling.
Here are demonstrations of Jonny's slow blues breakthrough accompaniment for each piano playing level over the entire form.
Beginner 12-Bar Blues in C
---
Intermediate 12-Bar Blues in C
---
Advanced 12-Bar Blues in C
Conclusion
Congratulations, you have completed today's lesson on how to Play Blues Piano Accompaniment in 3 Steps. By taking time to focus on your left hand, you have laid a solid foundation for a professional blues piano groove.
Related Blues Piano Courses
If you enjoyed today's lesson, then you'll love the following PWJ blues resources:
Blues Piano Learning Tracks
In addition, we have two complete Blues Piano Learning Tracks where you'll learn additional accompaniment patterns, blues endings, improv techniques and "must-have" licks and riffs. Each learning track also includes full-length song arrangements.
Thanks for learning with us today! We'll see you next time.
---
Writer
Michael LaDisa graduated from the University of North Texas with a major in Music Theory & Composition. He lives in Chicago where he operates a private teaching studio and performs regularly as a solo pianist. His educational work with students has been featured on WGN-TV Evening News, Fox 32 Good Day,...
More Free Lessons
This contemporary jazz piano arrangement of the traditional holiday classic "The First Noel" sounds so beautiful that it's bound to strike a chord.
Learn a beautiful jazz piano arrangement of "O Come All Ye Faithful" ("Adeste Fideles") and jazz arranging tips for other holiday favorites!
In this complete guide on 7th chords, Jonny breaks down the 5 categories of 7th chords on piano that form the foundation for jazz harmony.
Looking for downloads?
Subscribe to a membership plan for full access to this Quick Tip's sheet music and backing tracks!
Join Us
Get instant access to this Quick Tip and other member features with a PWJ membership!
---
Guided Learning Tracks
View guided learning tracks for all music styles and skill levels
Progress Tracking
Complete lessons and courses as you track your learning progress
Downloadable Resources
Download Sheet Music and Backing Tracks
Community Forums
Engage with other PWJ members in our member-only community forums
Become a better piano player today. Join with the 14-Day Free Trial today!