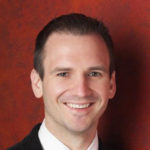 Instructor
---
Learning Focus
Basslines
Improvisation
Lead Sheets
Songs
Free Lessons
Get free weekly lessons, practice tips, and downloadable resources to your inbox!
Do you want to learn how to play stride piano like Fats Waller, James P. Johnson, and Art Tatum? If so, then you came to the right place. Stride piano is one of the most fun jazz styles in the world! Therefore, if you want to play jazz piano and create exciting improvisations, then it is essential that you learn the building blocks of the stride style. In today's jazz piano lesson, you're going to how to develop a lead sheet into the stride piano style. Specifically, you will learn:
A lead sheet melody inspired by Ain't Misbehavin'
Basic jazz chords
The stride piano jumping left hand
Right hand embellishments
Whether you are a new to jazz piano or you have experience playing jazz piano, this lesson will give you essential tools to take any song or lead sheet and transform it into the stride style. Let's dive in!
Stride Piano Step 1: Lead Sheet
For this lesson, we will using a different melody from the one in the video due to copyright restrictions. However, you can use all of the techniques in this lesson for tunes like Ain't Misbehavin'. This song uses the same chords, so feel free to swap in the Ain't Misbehavin' melody. Here is our lead sheet for "My Heart is Jumpin":
As you can see from the above lead sheet, the melody is fairly simple because it contains primarily 8th notes and quarter notes. It's important to memorize the melody so that you can focus on adding the left hand chords. If you don't read sheet music, you can learn the melody from our Smart Sheet Music, which plays a digital light-up keyboard along with the sheet music.
Now that you have learned the melody, the next step is to learn the chords.
Stride Piano Step 2: Chord Review
The second step to play stride piano is to make sure that you know your chords. Here are the root position chords for the lead sheet:
As you can see from the above chord notation, there are quite a number of 7th chords here. I encourage you to memorize these chords because our stride left hand will use certain chord tones that come from the root position chords. It's important to memorize the root position chords because we will use these notes to harmonize the melody.
If these chords look very unfamiliar to you or you are struggling to remember them, that is very normal for students. The way to overcome this is to do exercises to master these chords. You can learn all of your 7th chords, exercises, and how to apply them to songs in our Level 2 Foundations Learning Track.
Now that you know your chords, next you will learn how to play the stride left hand.
Stride Piano Step 3: Stride Left Hand
The most important characteristic of stride piano is the jumping left hand. If you listen to almost any stride pianist, you will hear this left hand.
How do you play stride left hand?
You can play a stride left hand by jumping from the root of the chord to the rest of the notes of the chord.
For example, here is a basic stride pattern that works nicely on the first 4 chords of the song:
If you analyze the above sheet music, we are simply breaking up the bottom note to the top notes of the chord. Now, you could play the whole song in this manner, but this is not the most musical approach to a left hand. To clarify, a musical left hand is one where all of the chords are near each other. We call this voice leading, and it's important if you want the chords to feel like they are connected to one another. You may use chord inversions for the rest of the chords, but my recommendation is to use another technique that is even simpler. Next, you'll learn about Guide Tones.
Guide Tones in Stride Piano
Guide tones are a much simpler form of a chord. Instead of playing 3 notes of the chord, you only play 2 notes of the chord: the 3rd and the 7th. Here is an example of a Guide Tone on a C7 chord:
As another example, you can invert your guide tones by putting the Bb on the bottom and the E on the top:
Applying Guide Tones
With this concept, you can now use Guide Tones to play many of the chords in your left hand. Checkout the first 4 measures of the left hand:
In the 2nd and 3rd measure above, we are using Guide Tones to play the chords. We're using Guide Tones here for two reasons. First, it's easier to jump to 2 notes of the chord than 3 notes. Second, with Guide Tones, each chord can be played very closely to one another. For example, look at the Gm7 to C7 chord. Notice how the Guide Tones for the Gm7 are only one note different from the C7:
Therefore, this creates good voice leading. Now, it's OK to play the 3-note chords as we did in the first measure. However, it's important that the chords are near one another. If we apply this logic to the entire left hand, the notation will look like this:
I recommend that you get this up to speed and practice with the backing track. It's important to play with a backing track because this will help you master playing with other musicians. You can download the backing track on this page after logging into your membership. If you want to learn more left hand stride techniques, including the signature 10th stride left hand, you can in our After You've Gone Stride courses (Beginner/Intermediate, Intermediate/Advanced).
The final stride piano technique you will learn is right-hand embellishments.
Stride Piano Step 4: Right Hand Embellishments
If you listen to just about any stride pianist, you will notice that they add a lot of notes to their right hand melody called melodic embellishments. Melodic embellishments make the melody much more interesting because they fill in the gaps before and after the melody. In the sections below, you'll learn  two  essential stride embellishments that stride pianists commonly use.
Stride Turns
First, you'll learn the turn embellishment, which is where you add notes in-between two melody notes. In the example below, you can see how to apply a turn to a simple melody:
Anticipated Harmony
Second, let's look at the anticipated harmony embellishment. This embellishment uses harmony notes from the chord below your melody note. For example, on a C# diminished 7 chord, you can use the Bb harmony note below the melody. However, unlike pop music, where you play the harmony note on the beat, in stride music it is common the play the harmony notes early. As an example, the notation below shows how you would play the first measure of "My Heart is Jumpin":
Notice that we are playing the Bb harmony note a beat early, which gives the arrangement a characteristically stride sound. Now that you understand Turns and Anticipated Harmony, next you will apply these concepts to the whole 8 measures:
You're doing a great job! Before putting the hands together, you can experiment with additional right hand embellishments. For additional embellishment techniques, checkout the Ode to Joy Stride course.
Stride Piano Step 5: Hands Together
The final step to playing this stride piano arrangement is to put your hands together. It's important to go slowly at first and focus on the correct rhythms. Stride piano is a challenging style and takes time to learn!
In summary, stride piano is a ton of fun to play, and any song can be played in the stride style. I encourage you to checkout our other stride courses, including:
Thanks for learning, and I'll see you in the next Quick Tip!
Your teacher,
Jonny May
More Free Lessons
This contemporary jazz piano arrangement of the traditional holiday classic "The First Noel" sounds so beautiful that it's bound to strike a chord.
Learn a beautiful jazz piano arrangement of "O Come All Ye Faithful" ("Adeste Fideles") and jazz arranging tips for other holiday favorites!
In this complete guide on 7th chords, Jonny breaks down the 5 categories of 7th chords on piano that form the foundation for jazz harmony.
Looking for downloads?
Subscribe to a membership plan for full access to this Quick Tip's sheet music and backing tracks!
Join Us
Get instant access to this Quick Tip and other member features with a PWJ membership!
---
Guided Learning Tracks
View guided learning tracks for all music styles and skill levels
Progress Tracking
Complete lessons and courses as you track your learning progress
Downloadable Resources
Download Sheet Music and Backing Tracks
Community Forums
Engage with other PWJ members in our member-only community forums
Become a better piano player today. Join with the 14-Day Free Trial today!