---
Jazz Piano: How to Comp with Upper Structure Triads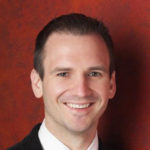 Instructor
---
Learning Focus
Accompanying
Chords
Groove
Lead Sheets
Free Lessons
Get free weekly lessons, practice tips, and downloadable resources to your inbox!
Are you tired of using the same old tired voicings on the piano when playing jazz? Do you want to be able to comp with richer, fuller voicings using cool notes in both hands? In this lesson on jazz piano, you'll learn how to comp with upper structure triads. This technique will open up your jazz piano voicings and take your comping to the next level.
We'll be using the cycle of 5ths chord progression to comp over during this lesson. This is a very common jazz chord progression used in countless tunes such as Fly Me To the Moon, Autumn Leaves, and All the Things You Are. So the next time your jazz combo band pulls up one of these or similar tunes, you'll be more than ready!
In this lesson, you'll learn:
What upper structure triads are and how to construct them
How they exist already in every chords extensions
How to use them over major, minor and dominant 7th chords
Introduction to dominant 7th altered chords and how it allows for beautiful upper structures
Exercises and how to practice comping with upper structure triads
Ready? Let's dive in.
What Are Upper Structure Triads?
When comping and playing chords, our goal is to make them sound as interesting as possible while staying within the boundaries of the notes of each chord. Of all the ways to do this,  many jazz musicians say one of the coolest ways is to use upper structure triads.
What is an upper structure triad? We can think of it as a major or minor chord that we play above the main chord of the moment. The upper structure can be a root position or an inverted triad.
Does this mean we can use any major or minor triad above our chords? Certainly not! They have to contain only notes of the chord and its extensions. Check out the example below:
As you can see we are on an A minor chord. The left hand contains the root and 3rd, the shell of the chord. The right hand plays what looks like a G major chord, over our A minor! As we'll discuss, this G major upper structure triad outlines certain chord extensions of the A minor chord. But it's fact that it takes the form of a triad chord that it stands out to our ear in a beautiful way.
If you haven't yet learned all your extended 7th chords, be sure to first check out Piano Chord Extensions.
Now that we know what upper structure triads are, the next step for jazz piano is learning how to comp with upper structure triads on the different types of chords.
Jazz Piano: How to Comp With Upper Structure Triads – Major Chords
Let's start with learning upper structures on major chords. Check out our first example:
So over the C chord, we have a G major chord in first inversion which becomes our upper structure triad. Check out the chord tones that this upper structure contains in our C major chord, from bottom to top: the 7th, 9th, and 5th
Now over our F major, we have what looks like a C major chord. This covers also the same chord tones as our C major example: the 5th, 7th, and 9th. This is because these upper structure triads are both built with their "roots" starting on the 5th of actual major chords (C is the 5th of F, and G is the 5th of C).
Minor Chords
Next here in our jazz piano lesson, let's learn how to comp with upper structure triads on minor chords:
This is the example we discussed earlier, the G major over the A minor chord. But now let's analyze the chord tones it outlines: the 11th, 7th, and 9th.
This D minor has an F major chord imposed above it, which covers the 7th, 3rd, and 5th. For more color, we added a G in the left hand. This is the 11th and an absolutely gorgeous sound on minor chords.
Dominant 7th Chords
Dominant 7th chords are practically made to be used with upper structure triads. This is because of the many chord alterations that are possible with dominant 7th chords and its extensions. Check out an example:
Sounds beautiful right? This appears as an E major chord above the G dominant 7th chord. It covers the 3rd, 13th, and the flat 9 chord tones of G7.
If you're not familiar with all your dominant chords and their possible alterations, check out Dominant 7th Chord Theory and Application, and Coloring Dominant Chords With Extensions.
Complete Example of Comping Using Upper Structure Triads
Now we're going to put it together and see how we might comp over a real jazz chord progression using upper structure triads. As stated earlier, we will be using the cycle of 5ths chord progression. Try playing and listening to it:
Try to analyze what major or minor triads are being played over what chords as well as the chord tones they cover. Take notice of how we use inversions in the upper structure chords as well to smoothly connect the voicings from one chord to another.
This lesson sheet music is available for download in the Lesson Resources section at the bottom of this page. Try playing it using different rhythms. The rhythms you use are arguably even more important than the notes you use. If you want a deeper dive on different rhythms and grooves to use during comping, then check out 5 Jazz Comping Approaches (Beginner/Intermediate, Intermediate/Advanced)
Summing It All Up
That's it for our lesson in jazz piano and how to comp using upper structure triads. It's a more advanced comping technique but well worth the effort to learn.
The key is realizing that because all our chords are built in 3rds, these upper structure triads already exist in the chord when we add chord extensions. We just have to find them and treat them as their own thing. Take note of what chord tone the upper structure chord takes as its "root" over a certain chord, and use the ones you like.
I'd also recommend practicing comping these types of chords over different chord progressions and keys. As well as using a backing track as done in the video. This helps us get to know how these beautiful chords sound with a band.
If you want a deeper dive into the different kinds of upper structure triads, as well as other ways to enhance your jazz piano comping skills, check out the following:
Thanks for checking out this quick tip, and happy piano practice!
Blog by Daine Jordan/Quick Tip by Jonny May
More Free Lessons
Piano montunos are both demanding and exhilarating. In today's lesson, you'll learn essential skills to play Afro-Cuban music with confidence.
A gorgeous chord made simple! Learn what major 9th chords are, how to build them, and how to make them sound stunning on the piano.
Discover how a major scale exercise that's rooted in a jazz piano musical context can empower your playing beyond traditional scale drills.
Looking for downloads?
Subscribe to a membership plan for full access to this Quick Tip's sheet music and backing tracks!
Join Us
Get instant access to this Quick Tip and other member features with a PWJ membership!
---
Guided Learning Tracks
View guided learning tracks for all music styles and skill levels
Progress Tracking
Complete lessons and courses as you track your learning progress
Downloadable Resources
Download Sheet Music and Backing Tracks
Community Forums
Engage with other PWJ members in our member-only community forums
Become a better piano player today. Join with the 14-Day Free Trial today!