---
How to Easily Memorize Hundreds of Jazz Songs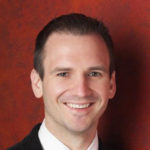 Instructor
---
Music Style
Fundamentals
Jazz Ballads
Jazz Swing
Free Lessons
Get free weekly lessons, practice tips, and downloadable resources to your inbox!
Have you ever met a pianist who could play hundreds of tunes from memory and thought to yourself—that's impossible! Well, the truth is, most performance competencies feel impossible – right until they're not. In today's Quick Tip, you'll learn how gigging musicians are able to memorize hundreds of jazz songs, and how you can too! In fact, by learning just 8 chord progressions, you'll be recalling hundreds of jazz standards from memory yourself. You'll learn:
8 Chord Progressions
Principles of Harmonic Analysis
24 Song Examples
In fact, the great news is that if you already memorize jazz songs, you'll be able to check a few progressions off the list right away. Let's take a closer look.
How To Memorize Jazz Songs
The first step to recalling jazz standards from memory is to analyze chords according to their harmonic function. While this can seem rather intimidating, it's actually very practical. For example, you've probably seen a chair used to hold open a door, right? You may have even stood on the same chair to change a light bulb. Well, in each case, the chair was used for a different function. In fact, both scenarios are examples in which the chair functions in a context that is different from its primary use. When the chair is used to hold open the door, it is functioning as a door stop. When you stand on the chair to change a light bulb, it is functioning as a step stool. Of course, when you sit on the chair, it is serving in its primary function. The same is true of chord usage. Not every C major chord serves as a 1 chord. A C major chord can function in various ways depending on the key and context in which it appears.
The Number System
When we analyze chords numerically according to a key center, we gain a better understanding of their harmonic function. The number system allows us to describe how chords within a progression are related to one another. It also prepares our ear to recognize common chord progression whenever we hear them. This enables us to memorize jazz songs by the sound of their internal chord progressions, rather than their individual notes.
The first step to memorize hundreds of jazz songs is to become fluent with the number system in every key. For example, can you name the 4 chord in E♭ Major immediately when prompted? (The 4 of E♭ is A♭, and the diatonic 7th chord built on the 4 is A♭ Major 7.) If you need to develop this level of familiarity, our Diatonic 7th Chord Exercises is perfect for mastering diatonic 7th chords in every key! The example below, taken from that course, shows each diatonic 7th chord in C Major with its corresponding chord number. Note, the number 1 always represents the "home" chord, or tonic, of the key.
Now that you have a numeric reference for each diatonic chord, let's dig into some of the most common chord progressions you'll find in The Real Book and other jazz fake books. You can download the lesson sheet with all 8 progressions from the bottom of this page after logging in with your membership. You can also easily transpose these progressions into any key with our Smart Sheet Music.
The 8 Chord Progressions Used in Hundreds of Jazz Tunes
#1: The Turnaround
The Turnaround is an extremely important progression to be able to know and recognize by ear. Not only does the Turnaround progression form the harmonic structure for hundreds of jazz and pop melodies, it is also frequently used for intros, endings, and vamps. It consists of the following chords: 1-6-2-5. Here is the Turnaround in C Major.
You may recognize this progression from familiar tunes such as "I Got Rhythm," "The Way You Look Tonight" and "Heart and Soul." Frequently, the 6 chord in this progression appears as a dominant 7 chord instead of a minor 7. In fact, you can learn even more specifics about this progression in our The Amazing Turnaround course, including how to solo, comp or walk a bass line.
#2: Cycle of 5ths
The Cycle of 5ths is another important progression for those who want to memorize jazz tunes on piano. You'll recognize the sound of this progression from jazz standards such as "Fly Me to the Moon," "Autumn Leaves" and "All the Things You Are." This Cycle of 5ths uses a 6-2-5-1-4-7-3 chord progression.
It is important to notice here that the Cycle of 5ths progression uses a dominant 7th quality on the 3 chord. This forms a minor 2-5-1 in the key of the relative minor (in this case, A minor). For a fun and in-depth study on this progression, check out our Cycle of 5ths in 3 Jazz Styles (Level 2, Level 3) courses.
#3: Extended Turnaround
The Extended Turnaround progression is another common progression found in countless jazz standards such as "They Can't Take That Away From Me," "Teach Me Tonight" and "The More I See You." This chord progression follows the sequence 1-4-3-6-2-5-1.
Note in the example above that the 4 chord uses a dominant 7 quality. Some songs use a dominant 7 chord here, while other songs use a major 7 chord. Similarly, the 6 chord may appear as a minor 7 quality or a dominant 7 (shown above). You can master your sound on this progression in our Extended Turnaround Improv (Level 2, Level 3) courses.
#4: Minor Turnaround
Next, we have the lovely, dark sound of the Minor Turnaround. This progression, as its name implies, is an adaptation of the Turnaround progression in a minor key. It is used in "You Don't Know What Love Is," Softly As in a Morning Sunrise" and "Lullaby of Birdland." We use Roman numerals below for this chord progression which allows us to more clearly indicate the chord qualities: Im7–VIm7♭5–IIm7♭5–V7.
You can take a deep dive on the Minor Turnaround in our Cocktail Jazz Piano Accompaniment (Level 2, Level 3) courses.
#5: Sentimental
The "Sentimental Progression" is a gorgeous minor chord progression that composers often use to evoke a feeling of longing or loss. You'll recognize this sound from tunes such as "My Funny Valentine," "Blue Skies" and "It Don't Mean a Thing (If It Ain't Got That Swing)." This progression employs the use of slash chords to create a beautiful descending bass line. A slash chord is simply a notation device that indicates a specific inversion or bass note for a given chord. For example, Dm/F would indicate that the chord is D minor and the bass note is F. The formula for this progression is Im–Im/7–Im/♭7–Im/6. Here is the Sentimental progression in C minor.
You can learn to play the Sentimental Progression in a variety of different styles in our full-length Sentimental Progression (Level 2, Level 3) courses.
#6: Misty
Next, we have the recognizable "Misty Progression," which is named after the famous jazz standard by the same title. You'll also recognize this progression from songs such as "The Nearness of You" and "Ode to Joy." The progression begins with the 1 chord and then quickly moves to a 2-5-1 in the key of the subdominant (4 chord).
You can take a deep dive on The Misty Progression in our 6 Jazz Ballad Harmonic Approaches (Level 2, Level 3) courses.
#7: Chromatic Walkup
The next progression, the Chromatic Walkup, occurs in classic jazz tunes like "Ain't Misbehavin'," "Makin' Whoopee" and "It's Only a Paper Moon." The progression's name refers to its bass line that ascends from the tonic in ½ steps. The chord sequence is I–♯Idim7–IIm7–♯IIdim7.
Some jazz tunes feature this progression in part rather than in its entirety. "It's Only a Paper Moon," for example, moves straight from the IIm7 to a V7.
#8: Blues
Finally, a list of common chord progressions can never be complete without the Blues. Hundreds of jazz standards including "St Louis Blues," "C-Jam Blues" and "Route 66" follow the standard 12-Bar Blues form. While it is common for this form to vary slightly, the basic form is generally 1-4-1-1-4-4-1-1-5-4-1-5. Each chord is a dominant 7 quality.
Since the basic form uses only three chords, jazz tunes based on the 12-Bar Blues form are a great way to begin to learn to play jazz and improvise. The 10 Lesson Blues Challenge (Level 2, Level 3) courses here at PWJ make the perfect entry into getting an authentic blues piano sound and feel.
If you enjoyed this Quick Tip, you will also love our Play Piano Lead Sheets with 7th Chords (Level 2) course which expands on each of the 8 progressions from today's lesson in multiple styles including jazz swing, Latin bossa nova, jazz ballad (aka cocktail jazz) and blues.
Thanks for learning with us today. We'll see you next time.
Blog written by Michael LaDisa / Quick Tip by Jonny May
More Free Lessons
This contemporary jazz piano arrangement of the traditional holiday classic "The First Noel" sounds so beautiful that it's bound to strike a chord.
Learn a beautiful jazz piano arrangement of "O Come All Ye Faithful" ("Adeste Fideles") and jazz arranging tips for other holiday favorites!
In this complete guide on 7th chords, Jonny breaks down the 5 categories of 7th chords on piano that form the foundation for jazz harmony.
Looking for downloads?
Subscribe to a membership plan for full access to this Quick Tip's sheet music and backing tracks!
Join Us
Get instant access to this Quick Tip and other member features with a PWJ membership!
---
Guided Learning Tracks
View guided learning tracks for all music styles and skill levels
Progress Tracking
Complete lessons and courses as you track your learning progress
Downloadable Resources
Download Sheet Music and Backing Tracks
Community Forums
Engage with other PWJ members in our member-only community forums
Become a better piano player today. Join with the 14-Day Free Trial today!