---
3 Must-Know Jazz Piano Intros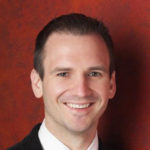 Instructor
---
Learning Focus
Accompanying
Improvisation
Music Style
Jazz Ballads
Jazz Swing
Smooth Jazz
Free Lessons
Get free weekly lessons, practice tips, and downloadable resources to your inbox!
Have you noticed that most songs in a fake book don't have intros? That's because fake books serve as a written record of an aural tradition.  Consequently, the main purpose of a fake book is to document the basic essence of a jazz composition—its melody and harmony. It is expected that performers will interpret the tune and supply their own personality and style. Intros are very much dependent on what style you choose. In today's Quick Tip, you will learn 3 practical intros that you can apply to jazz standards in 3 different styles, including:
Jazz Swing Intro
Jazz Ballad Intro
Latin Intro
By memorizing each stock jazz piano intro in today's lesson, you'll be ready to play an appropriate, stylized introduction for many of the most popular jazz standards you'll encounter.
Let's take a closer look.
Stock Jazz Swing Piano Intro
First, we'll begin with a stock jazz swing intro in the key of C. This intro fits perfectly on jazz standards that don't feature a lot of pick-up notes in the melody. Examples are tunes such as "Cheek to Cheek," "Let's Fall In Love," "It's Only a Paper Moon" and countless others. Check it out:
Did you notice the bass note G lasts for both measures while the right hand plays several different chords? This is an example of a pedal point.
What is a pedal point?
A pedal point (also "pedal" for short) is a jazz arranging technique in which several chords in a chord progression feature a fixed bass note. The term pedal refers to the static bass note and derives its name from a bass note played on the pedalboard of an organ. The most common pedal tones are the tonic and the dominant of the primary key.
Besides the pedal point, you may notice upon closer examination that this intro is nothing more than a 1-6-2-5 progression. This is one of the most common chord progressions in jazz music and is often referred to as the turnaround progression.
Looking for more jazz swing intros? You can also use the extended turnaround progression.  For example, Jonny demonstrates the extended turnaround progression as an intro in O Christmas Tree 1—Lesson 4.
What if you like this intro, but need to use it on a swing tune in another key? No problem! You can easily transpose this lesson into any key with our Smart Sheet Music.
Next, we'll look at a completely different jazz piano intro in the 2nd example on your lesson sheet. The lesson sheet is downloadable from the bottom of this page after logging in with your membership.
Stock Ballad Intro
Secondly, let's consider how to create an intro in a jazz ballad context. In this case, it is common to open the tune with an intro run. Check it out:
That sounds great! Did you notice in the notation that some stems point upwards while others point downwards? This indicates that the run uses both hands. For example, you should play downward stems with the left hand while playing the upward stems with the right hand.
You can use this intro to lead into just about any jazz ballad, such as "The Way You Look Tonight," "Over the Rainbow," "Misty" and many more.
This jazz piano intro works by running up the keyboard over the dominant (5-chord) in anticipation of the tonic (1-chord). However, instead of using a basic V7, this introduction features a more colorful dominant variation. There are two characteristics of this G13(♭9) that make it sound more jazzy than a regular G7. Firstly, the note A♭ adds the darker quality of the ♭9.  This is known as a chord alteration. Secondly, the note E adds a bit of brightness that comes from the 13th. This is called a chord extension.
There is another way that jazz musicians prefer to think of this chord. If you view the A♭ enharmonically as a G♯ instead, then chord appears to be an E major triad in the right hand over a G7 chord shell in the left hand. This type of dominant chord formation is called an upper structure triad. You can learn more about this advanced jazz piano technique in our course on Coloring Dominant Chords With Upper Structures.
For more great intro and ending runs, check out our full-length course on Jazz Intro and Outro Runs.
Now, let's look at one more classic intro.
Stock Latin Intro
Finally, what if you need an intro for a bossa nova tune with straight 8ths, like "The Girl from Ipanema?" Then this stock Latin intro a great option. Check it out:
Wow, what a cool intro! Believe it or not, this piano intro actually uses the same underlying harmonic structure as the stock swing jazz intro—the Turnaround Progression! However, as we shall soon see, the chords include variations that make this intro sound truly unique.
The most basic form of The Turnaround Progression is a 1-6-2-5 chord sequence. However, often times, the 3-chord substitutes for the 1-chord, as in our stock Latin intro above. Furthermore, rather than using the diatonic chords from C major (Em7, Am7, Dm7), this intro uses dominant chords instead (E7, A7, D7). Each dominant chord is then further embellished by adding a "sus4" in the left hand. As the "sus4" resolves on beat 3 in each measure, the right hand adds some chromatic passing tones resulting in an altered dominant sound (♭13  in some cases and both ♭9 and ♭13 in others).
Congratulations! You now have three classic jazz piano intros under your fingers that will enable you to setup up your jazz standards with confidence.
If you enjoyed this lesson, then you'll love the following PWJ courses:
Thanks for learning with us. We'll see you next time!
Blog written by Michael LaDisa / Quick Tip by Jonny May
More Free Lessons
This contemporary jazz piano arrangement of the traditional holiday classic "The First Noel" sounds so beautiful that it's bound to strike a chord.
Learn a beautiful jazz piano arrangement of "O Come All Ye Faithful" ("Adeste Fideles") and jazz arranging tips for other holiday favorites!
In this complete guide on 7th chords, Jonny breaks down the 5 categories of 7th chords on piano that form the foundation for jazz harmony.
Looking for downloads?
Subscribe to a membership plan for full access to this Quick Tip's sheet music and backing tracks!
Join Us
Get instant access to this Quick Tip and other member features with a PWJ membership!
---
Guided Learning Tracks
View guided learning tracks for all music styles and skill levels
Progress Tracking
Complete lessons and courses as you track your learning progress
Downloadable Resources
Download Sheet Music and Backing Tracks
Community Forums
Engage with other PWJ members in our member-only community forums
Become a better piano player today. Join with the 14-Day Free Trial today!