Monthly Update (April 2020)
Membership Required
Subscribe to a membership plan for full access to this show and learning resources!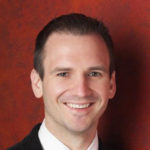 Instructor
04/30/2020 12:00 am (PST)
---
In April, we released 3 new Courses, 6 Quick Tips, 8 Smart Sheets, 18 Backing Tracks, the new Student Collaboration, the Live Q&A, the Q&A Submissions, and the Student Assessment.
Courses:
Piano Chord Alterations
Cocktail Jazz Accompaniment 1
Cocktail Jazz Accompaniment 2
Quick Tips:
Play Contemporary Gospel and R&B Piano in 3 Steps
The Most Important Improv Exercise for Jazz Piano
Optimizing Your Online Piano Teaching Setup
Play Jazz Swing Piano Accompaniment
How to Practice Scales for Jazz Piano
Chord Enclosures Jazz Piano Improv Exercise
Congratulations to our Student of the month, Megan Kuhl! Read her spotlight right here.
And our final announcement is that we officially brought on Katie Rushing to the PWJ Team as our new Content and Community Manager! We're so excited for you to get to know her better 🙂
Office Hours are an opportunity to get interactive feedback from a professional piano coach!
In this Student Assessment video, Daine reviewed student video submissions from July and provided personalized feedback.
In July, we released 2 new Courses, 5 Quick Tips, 1 blog, 6 Smart Sheets, 6 Backing Tracks, and more!