Q+A Submissions (April 2020)
Membership Required
Subscribe to a membership plan for full access to this show and learning resources!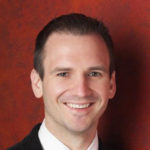 Instructor
05/11/2020 10:00 am (PST)
---
In the April 2020 Q&A Submissions, Jonny answered all of your questions about the piano and music in general.
01:48 – Monika: Tips for learning to read notes quickly?
06:34 – Martyn: Do you have a course on what scales to play over certain chords?
12:27 – Mike: Can you demonstrate mode exercises in the key of Eb?
18:23 – Rebecca: Is there a way for me to play along with your Youtube videos?
19:21 – Joseph: Can you recommend hand exercises for cold hands?
23:59 – Serina: Do you have recommendations for music writing software?
Office Hours are an opportunity to get interactive feedback from a professional piano coach!
In this Student Assessment video, Daine reviewed student video submissions from July and provided personalized feedback.
In July, we released 2 new Courses, 5 Quick Tips, 1 blog, 6 Smart Sheets, 6 Backing Tracks, and more!