---
Play Shell Chords On A Jazz Piano Ballad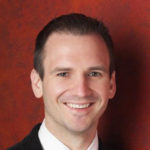 Instructor
---
Learning Focus
Accompanying
Chords
Lead Sheets
Free Lessons
Get free weekly lessons, practice tips, and downloadable resources to your inbox!
Do you want to get that rich, beautiful, and romantic jazz sound on the piano but you're stuck with amateur sounding chords in your left hand? Maybe you've learned all your basic root position 7th chords, but when you use them on a lead sheet it still doesn't sound quite right. In this lesson, we're going to open up our left-hand and introduce good voice leading by using an easy technique called shell chords on a jazz ballad.
Shell chords or chord shells is a great fundamental piano technique for our left-hand accompaniment used since the beginnings of jazz. It's a versatile technique that can be used in both solo piano and for comping with jazz ensembles. It can also be used in many styles: swing, jazz ballads, ragtime, bebop, etc. It also often provides a base to layer other jazz piano textures on top, especially for our left hand.
Today we'll be learning our shell chords on a jazz piano ballad. To do this, we will be using a lead sheet with a melody and chord progression called "The Way You Look At Me." It's based on the beautiful jazz standard "The Way You Look Tonight," written by Jerome Kern and Dorothy Fields.
What you'll learn in 3 easy steps:
Melody and chords from the piano lead sheet
What shell chords are and how they work
What the important notes are of the chords and how our shell chord voicings highlight them
How chord shells make for good voice leading
Apply the shell chords left-hand accompaniment to our jazz ballad
Let's dive in!
Step 1: Melody and Chords
Check out the lead sheet below containing the melody and chords to our jazz ballad "The Way You Look At Me":
Be sure to pay close attention to the fingerings given. Remember, if we use good fingering the correct notes will just fall into place!
Practice slowly, phrase by phrase. For example, start with only the first 2 measures. Then once you have that down add the 3rd measure, then focus on the 4th measure, etc. Break the melody up into chunks that are manageable for you, then practice them repeatedly. After you've done that, then you can put it all together!
After practicing the whole melody slowly, gradually work up the tempo until you can get it around quarter note=60 BPM. This is a pretty good jazz ballad tempo.
Lastly, be sure to memorize the whole melody so you don't have to keep looking back to reference.
Be sure to take notice of the chords and make sure you can play all them root position in your left hand. It'll be helpful in knowing how to form our chord shells since we'll be pulling certain chord tones from them. If you aren't familiar with all your root position chords(triad and 7th chords), then check out Beginner Piano Foundations(Part 1, Part 2) and Intermediate Piano Foundations.
Step 2: Shell Chords
What are shell chords? They are simply chords made up of 2 notes, and they cover the most important notes of the chord you're on. The most important notes being the root, and the 3rd or 7th(the guide tones).
We have 2 common shell chord voicings, check it out below based on a C major 7th chord:
As you can see we have what I call shell chord voicing 1 and shell chord voicing 2. Shell chord voicing 1 contains the root and 7th and shell voicing 2 contains the root and 3rd. In that way, they always highlight the most important notes as stated above!
We usually alternate from shell voicing 1 to shell voicing 2. In other words, if we're currently playing shell voicing 1 on one chord then the next one will usually use shell voicing 2 and vice versa. Check out our this pattern used on the chord shells of our jazz ballad:
Cool, right? The open sound makes it versatile, you can use it in both solo piano and ensembles. It will never produce a muddy or clunky sound(but it's richer than just playing only roots in the left hand).
You also probably noticed the top notes played by our thumb don't move very much. This creates a smooth connection and creates what we call good voice leading. This is another reason why chord shells sound so nice and are so common:
If you want a deeper dive into shell chords, knowing them all and how they work, then check out Play Piano Lead Sheets with Shells & Guide Tones.
Step 3: Apply Shell Chords to the Jazz Ballad
Now, let's apply the shell chord voicing techniques to the jazz ballad melody and chords of "The Way You Look At Me":
Sounds sweet, right! It's simple but will give a lot more clean and polished sound than using just root position chords.
Take note of the chord tone numbers to the right of each shell chord voicing in the left hand. Notice how it alternates from shell voicing 1 and shell voicing 2 most of the time as discussed. In other words, in 2 note left-hand shell chord accompaniment, each new chord alternates whether the 7th's or the 3rd's of the chords are on the top of the voicing. The bottom notes are always the roots.
Now, I hope you noticed the few exceptions to the above rule, for example here at measure 6:
Since these chords are all a step apart and are "walking down" the scale, alternating the shell chord voicing types would actually have us jumping around much more in our left hand. This would disrupt the sound and ruin the whole idea of the smooth and connected voice leading:
Instead, we can keep it on shell voicing 1, or root and 7th, and then just move that "shape" down the keyboard in steps on that section. Remember, the principle here is to smoothly connect each chord!
Summing It All Up
I hope you enjoyed this lesson on learning how to use shell chords on a jazz piano ballad. As usual, practice all the above slowly in bite-size sections. Once comfortable, you can gradually increase speed until you can play it cleanly at full speed.
To really master chord shells, I recommend trying chord shells on all chords and in every key. If you're a member here at Piano With Jonny, you can also download the smartsheet of "The Way You Look At Me" and transpose and listen to it in any key.
If you want a deeper dive into jazz piano voicings and lessons on many different jazz styles, then check out some of the following courses here at Piano With Jonny:
Thanks for reading, and happy piano practicing!
Blog written by Daine Jordan/Quick Tip by Jonny May
More Free Lessons
This contemporary jazz piano arrangement of the traditional holiday classic "The First Noel" sounds so beautiful that it's bound to strike a chord.
Learn a beautiful jazz piano arrangement of "O Come All Ye Faithful" ("Adeste Fideles") and jazz arranging tips for other holiday favorites!
In this complete guide on 7th chords, Jonny breaks down the 5 categories of 7th chords on piano that form the foundation for jazz harmony.
Looking for downloads?
Subscribe to a membership plan for full access to this Quick Tip's sheet music and backing tracks!
Join Us
Get instant access to this Quick Tip and other member features with a PWJ membership!
---
Guided Learning Tracks
View guided learning tracks for all music styles and skill levels
Progress Tracking
Complete lessons and courses as you track your learning progress
Downloadable Resources
Download Sheet Music and Backing Tracks
Community Forums
Engage with other PWJ members in our member-only community forums
Become a better piano player today. Join with the 14-Day Free Trial today!