---
Improvise a Piano Solo Over Fly Me to the Moon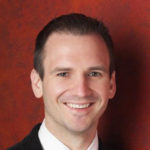 Instructor
---
Learning Focus
Improvisation
Riffs
Scales
Free Lessons
Get free weekly lessons, practice tips, and downloadable resources to your inbox!
Do you sometimes feel overwhelmed by the idea of soloing? Do jazz improvisations seem to be filled with dozens of complex chords, voicings, and scales that seem too hard for you to get a hold of? However, it doesn't have to be that way. What if I told you that you can create some great solos using just 2 easy scales over one of the most common chord progressions in jazz? Doing just that, in this tutorial you will learn how to improvise a great piano solo over the famous "Fly Me To The Moon."
"Fly Me To The Moon" is a wildly popular jazz tune. It is known by most people whether jazz fans or not, and is highly requested on jazz gigs! Interestingly, it was originally titled "In Other Words," and was written in 1954 by Bart Howard. However, it is most famously recorded by Frank Sinatra. It is a great example of the Cycle of 5ths chord progression, which we will be using to craft our piano chords and solos.
In this lesson, you'll learn:
How to play the cycle (circle) of 5ths chord progression
Playing chord shells in the left-hand piano
The 2 scales to improvise jazz piano solos with
Essential tips and techniques to easily improvise a piano solo on fly me to the moon
Rhythm exercises for effective soloing
Excited? Let's dive in!
Getting Ready: The Cycle Of 5ths Progression
"Fly Me To The Moon" uses a very common and powerful chord progression called the cycle of 5ths. Sometimes it is called the circle of 5ths, or a circle progression.
What is the cycle of 5ths chord progression? It is a progression where every time we are going to a new chord, it goes down by the interval of a 5th. Take a look at what it looks like below in the key of C where all the chords are in root position:
This progression is exactly the first 8 bars of "Fly Me To The Moon."  Learn and memorize all of these chords. They are the basis and framework for our improvisations!
If you haven't learned all your 7th chords, then check out the Intermediate Piano Learning Track, Part 1.
Once you learn the chords and the order of chords, you can then learn how to play these chords in shell form to accompany your solo.
Step 1: Learn The Left Hand Piano Chord Shell Accompaniment
Now, let's see what we can do in our left hand to accompany our solo. Here's what the above chords look like in shell voicings:
Notice how all these voicings are either the root and 3rd or root and 7th. Those chord tones generally give us all we need to know what chords we are playing. They are kind of like a skeleton of the chords. These voicings are easy to learn and they also avoid jumping around too much in the left hand.
Now that you've learned these shell voicings, try adding some rhythm to really make your accompaniment pop:
Don't be fooled by the simplicity, they are used by many professional pianists in many scenarios. Jazz pianists in the older days, such as Bud Powell, used these types of voicings almost exclusively.
If you want an even deeper dive into these voicings, check out Play Piano Lead Sheets With Shells And Guide Tones. 
Step 2: Learn 2 Easy Scales To Solo With On "Fly Me To The Moon"
Now, let's learn what scales to use to improvise a piano solo on "Fly Me To The Moon" chord progression. On the first 5 bars, we can simply use all white keys. This will be the C major scale:
Why is it that we can simply use the C major scale over all the chords in the first five bars? Simply put, all the 7th chords found in the first 5 bars of the chord progression are naturally found in the C major scale.
Check out below all the 7th chords formed on each scale degree of the C major scale. Circled are the chords used in the first 5 bars, and written above are the order they appear in those bars:
What about the last 3 bars? We can use A melodic minor:
This is because this is a chord progression that is pulling us to the key of A minor. The chord of E dominant 7th does not fit C major.  Specifically, these measures use a famous 2-5-1 chord progression (also based on the Cycle Of 5ths). Therefore, using any type of A minor scale will technically fit. You could use natural or harmonic minor if you wanted. However, many jazz musicians prefer the melodic minor scale. 
If you want a deeper dive into which scales to use over different chords, then check out Scales for Improv on Major and Minor Chords, and Scales for Improv on 7th chords. 
Step 3: Practice Improvisation Techniques And Exercises
Now that we've got our chords and scales down, how do we actually put it into practice and start improvising a piano solo on "Fly Me To The Moon?"
Here are some good soloing and improvising techniques and tips to try.
1.Divide each scale into the first 5 notes and the last 5 notes. Practice improvising starting only in these positions. This will simplify things as your hand won't have to move. You also won't have so many note options to overwhelm you at first. Practice each position, playing the correct scale over each chord as defined in the last section. You can split up the first 5 bars and the last 3 if you wish.
After doing each for a while you can allow yourself to unlock the full scale and range of the piano:
2.Focus on the rhythm. What many beginner improvisers don't realize is that most of what creates the sound of the music you're playing is rhythm. In fact, you could insert just about any note into a solid rhythmic phrase and it'll almost always work. Try practicing the following exercises:
Start lines on different beats
Start lines on the upbeats vs. downbeats (individually first):
If you want a detailed look into soloing techniques, then check out Soloing Over a 2-5-I Progression. 
Summing It All Up
That's it for this lesson on improvising a piano solo of "Fly Me To The Moon." I hope you've enjoyed it! There is a backing track at the bottom of this page to help you practice each of the techniques and tips discussed in this lesson.
Be sure to download the sheet music PDF below to reference the scales and chords discussed in this lesson. If you're a member you can also download the smart sheet music and transpose it to any key you'd like!
We have so many amazing courses here at Piano With Jonny to take your musical skills to the next level. Be sure to check out some of the following if you want an even deeper dive into the topics discussed here, including full-length courses on different ways to play "Fly Me To The Moon":
That's it for this Quick Tip. Happy piano practice!
Blog written by Daine Jordan/ Quick Tip by Jonny May
More Free Lessons
This contemporary jazz piano arrangement of the traditional holiday classic "The First Noel" sounds so beautiful that it's bound to strike a chord.
Learn a beautiful jazz piano arrangement of "O Come All Ye Faithful" ("Adeste Fideles") and jazz arranging tips for other holiday favorites!
In this complete guide on 7th chords, Jonny breaks down the 5 categories of 7th chords on piano that form the foundation for jazz harmony.
Looking for downloads?
Subscribe to a membership plan for full access to this Quick Tip's sheet music and backing tracks!
Join Us
Get instant access to this Quick Tip and other member features with a PWJ membership!
---
Guided Learning Tracks
View guided learning tracks for all music styles and skill levels
Progress Tracking
Complete lessons and courses as you track your learning progress
Downloadable Resources
Download Sheet Music and Backing Tracks
Community Forums
Engage with other PWJ members in our member-only community forums
Become a better piano player today. Join with the 14-Day Free Trial today!