---
Fly Me To The Moon Challenge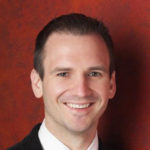 Instructor
Beginner
Intermediate
Advanced
---
Swing like a big band in the Fly Me to the Moon Challenge for all playing levels.  Apply essential swing techniques like shells, walking bass lines, harmonies, slides, & fills for a rich swing sound.
Course Objectives
Master the Lead Sheet Melody & Chords
Learn 2 Essential Left Hand Accompaniments
Master the Swing Feel & Add Harmony
Put It All Together!
Featured Reviews
View PWJ member reviews of this course!
Inspiring!
Very fun, challenging. I learned a lot and am inspired to keep learning more tunes like this.
My first time learning the swing technique - I really like it
I enjoyed learning a cocktail piece that was new to me. I have actually memorized the lyrics.
Very enjoyable
By the end of the challenge I really felt I was making progress. The step by step approach is an excellent way to learn and the content caters for different levels of experience.
Fly Me To The Moon Challenge
The PWJ monthly challenge is an excellent approach to learning a new song. There are three different levels so everyone can participate. The weekly assignments encourages a commitment to complete the components to reach the final goal…which is to learn an entire song at your playing level. Easy to follow and understand. Very rewarding experience.
Fly Me To The Moon Monthly Challenge
This course was a fun way to explore how to jazz up rhythms, make harmonies more interesting, and study the "walking base" structure.
Related Courses

Transform Fly Me to the Moon into a swingin' arrangement! From a lead sheet, we apply swing ingredients like shells, harmonies, chord pops, & fills. Plus, learn an intro, outro, & how to improvise.

Transform a lead sheet into an awesome swing arrangement with the Fly Me to the Moon course! Learn essential swing techniques like walking bass lines, harmonizing the melody, adding fills, & soloing.

Stylize the Cycle of 5ths Progression in Swing, Latin Bossa Nova, & Jazz Ballad. An essential course if you want to comp on tunes like Fly Me to the Moon, Autumn Leaves, & All the Things You Are.