---
Essential Upper Structure Run for Jazz Piano Intro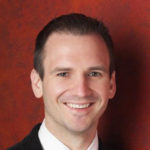 Instructor
---
Learning Focus
Chords
Improvisation
Riffs
Scales
Free Lessons
Get free weekly lessons, practice tips, and downloadable resources to your inbox!
Have you ever wondered how to get that cool modern jazz sound in your improvisations? In today's lesson, you'll learn an awesome advanced soloing technique I call the upper structure run for piano!
This upper structure run for piano can be used over any dominant 7th chord in your tune. It is a very useful improvisational tool with any 2-5-1 chord progression.
You'll learn how to play this run yourself in 3 steps. You'll learn:
What upper structure chords are
How to construct upper structure triads on any dominant chord
The triad pair that creates the sound of this upper structure run
How to create patterns using these upper structure chords
Using advanced jazz techniques like chromaticism to enhance the pattern
Sheet music and exercises to help you practice this run and use it in your jazz piano solos
Excited? Then let's dive in!
Left Hand for the Upper Structure Run for Piano
Check out the sheet music above for the left hand and chord progression we'll be using for this entire lesson to accompany our right hand soloing.
We have only two chords, G7 and C. These are the V and I chords in the key of C, which makes up two-thirds of the famous 2-5- 1 chord progression in jazz.  The upper structure run for piano will be usable over the V chord which is a dominant 7th chord.
That is why we have the G7 held out for so many bars in our exercise. We want to keep it very simple, so we can focus only on our upper structure soloing patterns.
Step 1: Upper Structure Construction
What is an upper structure? Simply put, it is a group of notes built from a chord and it's extensions (7th, 9th, 11th, 13ths, etc.) that look just like a triad, usually a major chord.
Since we're so used to hearing major chords, our ear latches onto it, yet it sounds colorful because it is built on chord extensions. You can think of it as a chord within a chord!
We usually use upper structure chords on dominant 7th chords. This is because many colorful upper structures are possible with the altering of the dominant 7th's extensions.
We'll be focusing on two specific major chord upper structures for this piano run. Check them out:
As you can see, we have some colorful notes in our G7 chord. Our right hand is playing the upper structures and our left hand is playing the root, 3rd and 7th of the chord.
If you look at the right hand in the first measure, we have what looks like an Eb major triad. This creates a b13 or #5, root, and a #9 over the G7 chord.
In the second measure, we have what looks like a Db major triad. This creates a #11 or b5, 7, and b9 over the G7 chord.
If you want to know more upper structures, and want a deeper dive on how to use them to add color to your chords then check out Coloring Dominant Chords with Upper Structures. 
Step 2: Triad Pair Patterns for Jazz Soloing
The first step to playing this upper structure run for piano is to practice playing these two upper structures triads, one after the other. Many jazz musicians call this a triad pair when you go back and forth between two upper structure triads, especially in a pattern.
Start by practicing the triad pair by just playing the chords blocked. Then you can break it up and create patterns. Below is a great triad pair exercise using our Eb and Db triads over G7 below:
Notice how we can invert the upper structure chords to essentially create "different positions" of the triad pair. This makes it possible to create awesome sweeping runs using upper structure triads up and down the piano.
If you want to learn more about jazz soloing techniques and creating patterns check out Soloing Over a 2-5-1 Progression.
Now, how do we take the upper structure run to the next level?
Step 3: Adding Chromaticism to the Upper Structure Run
This next step is really going to take you over the top and make you sound like a real jazz pro. We are going to add chromaticism, a technique that uses notes outside of the upper structure triad pairs.
Check out the full upper structure run for piano below and then try playing it:
Notice how instead of simply playing the upper structure triads one after another, we add a chromatic connector between the first upper structure chord (Eb) and second upper structure chord (Db). This pattern continues even though all the inversions of the triad pair:
These chromatic passing tones not only connect the two upper structure triads but they also create a more floaty, inside-outside sound you hear in modern jazz playing.
As a fun side point, the reason why I chose these two upper structure chords for the pattern is that together with their notes they outline very closely to a common jazz scale to play over dominant chords, the altered scale:
If you want to know more about jazz scales used for soloing, check out Scales for Improv on 7th chords.
Summing It All Up
There you have it, the full upper structure run for piano. I recommend playing it in different keys to be able to harness this sound over any dominant chord in your songs. If you need help the smart sheet can take the upper structure run and transpose it to any key.
You can also use the backing track while practicing the exercise to really get in the groove and hear how it all sounds in the context of playing with other musicians.
These exercises of using short repeated chord progressions are much better for practicing soloing. Once you get it down in this controlled environment you can then bring it into a real piece of music that will usually contain many more chords.
Remember, this is one jazz soloing technique to add to your arsenal to be used in combination with other improvisation techniques.
If you want to learn more about jazz soloing, how to play different jazz styles on the piano, and more techniques, check out some of our other awesome courses here and Piano With Jonny:
Thanks for checking out this Quick Tip, I'll see you in the next one!
Blog written by Daine Jordan / Quick Tip by Jonny May
More Free Lessons
Piano montunos are both demanding and exhilarating. In today's lesson, you'll learn essential skills to play Afro-Cuban music with confidence.
A gorgeous chord made simple! Learn what major 9th chords are, how to build them, and how to make them sound stunning on the piano.
Discover how a major scale exercise that's rooted in a jazz piano musical context can empower your playing beyond traditional scale drills.
Looking for downloads?
Subscribe to a membership plan for full access to this Quick Tip's sheet music and backing tracks!
Join Us
Get instant access to this Quick Tip and other member features with a PWJ membership!
---
Guided Learning Tracks
View guided learning tracks for all music styles and skill levels
Progress Tracking
Complete lessons and courses as you track your learning progress
Downloadable Resources
Download Sheet Music and Backing Tracks
Community Forums
Engage with other PWJ members in our member-only community forums
Become a better piano player today. Join with the 14-Day Free Trial today!