---
5 Jazz Scales for Dominant 7 Chord Improv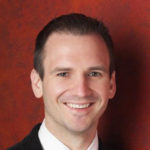 Instructor
---
Learning Focus
Exercises
Improvisation
Scales
Music Style
Blues
Boogie
Fundamentals
Funk
Gospel
Jazz Ballads
Jazz Swing
Latin Jazz
Smooth Jazz
Stride
Free Lessons
Get free weekly lessons, practice tips, and downloadable resources to your inbox!
If you want to improvise jazz piano, one of the most common chords you will see are dominant 7 chords.  Therefore, it is essential to know what scales to use over these chords. In today's Quick Tip, you're going to learn how to play 5 jazz scales for improv on Dominant 7 chords.
Let's dive in.
Dominant 7 Chords
If you know this, skip ahead, but if you don't, this is essential!
What is a dominant 7 chord? A dominant 7 chord is a a chord containing 7 notes built a third apart, starting on the 5th note of a major scale. Therefore, if I build a chord all thirds apart on the 5th note of a C Major scale, I get a G7 chord:
The 5-1 Progression
Usually, this chord is followed by a C Major chord, creating what's called a 5-1 progression.  G7 is the "5 chord" in the key of C, and C is the "1 chord":
This 5-1 progression is one of the most important progressions in jazz music because it is found everywhere. Pull open your fake book or a lead sheet and look at the chords.  How many times do you see a dominant 7 chord followed by another chord a 5th down? It's practically everywhere.
Also, many jazz students start by playing blues, and guess what? The most common chord in blues is the dominant 7th chords. Therefore, if you want to improvise jazz piano, then it is essential to know which scales work on a Dominant 7th chord.
Left Hand Foundation
Before I teach you the scales, you need a solid foundation to improvise and practice these scales over. Remember I said the most important progression in jazz is the 5-1 progression? Well, the best way to practice this progression is by using chord shells and a root-to-chord pattern.  Here's one of the best ones to use:
Scale #1: The Mixolydian Scale
When improvising jazz piano on dominant 7 chords, the first scale you need to know is the Mixolydian Scale. What is the Mixolydian Scale? The Mixolydian Scale is a major scale with a flat 7.  If we played this scale on a G7, it would be the notes G A B C D E F G:
Notice that this is a lot like a G Major Scale, except it has a flat 7 (F natural) to match the G7 chord. This is a great scale to get started with because it uses only white notes. Another way you could think of this scale is as a C Major scale starting on G.
Now, it's common when reading jazz charts to see dominant chords with added extensions and/or alterations. Which types of dominant 7 chords does the Mixolydian scale work over? The G Mixolydian Scale works over G7, G9, and G13 chords. I encourage you to play 8th notes, triplets, and turns using this scale.  You can learn more about these in the Quick Tip video above.
If you want to do even more with this scale, including what scales to use over all jazz chords, checkout the Scales for Improv on 7th Chords course. If you're more of a beginner, you can also checkout the Scales for Improv on Major & Minor Chords course.
Scale #2: The Mixolydian #4 Scale
Now that you have the G Mixolydian scale under your belt, you might be thinking, "this sounds great Jonny.  But this I want more colors in my improvisation." I don't blame you… the G Mixolydian scale can start to sound bland after a little while if that's the only scale you're using.
To solve this, you need to add some spice! It's time to add our first chord alteration, the #4. What is the #4? It is the fourth note of the scale raised a half step. Therefore, you can play your G Mixolydian scale and raise the C to a C# like this:
This gives you a brighter, magical sound to your solo.  Now, play the C# in your right hand with the G7 chord in your left hand. Notice that the C# sounds better over the chord than the C did from the first scale.
Now, most jazz tunes that use dominant 7 chords only call for a regular dominant 7 chord in the song, meaning when you start improvising your solo, you could use this scale.
However, what if you were playing a lead sheet where the arrangement called for a specific type of G7 chord? Which type of G7 chord would you use this over? You would use it over a G7(#11) or a G7(b5 chord) I encourage you to explore this scale with 8th notes and triplets.
Scale #3: The Mixo-Dominant Diminished Scale
Scale #3 is called Mixo-Dominant Diminished Scale, but don't let that phrase scare you! It's simply a combination of the Mixolydian Scale that you already learned, and the Dominant Diminished Scale, which you will learn next. But an even easier way to think of this scale is that it is the scale you just learned, except we are adding a Bb to the scale:
This Bb is called the #9, and this is our next chord alteration. Adding this chord alteration gives the scale a nice bluesy rub, since we now have a Bb and a B in the scale. Practice this scale with 8ths and triplets, and make sure to give some space in your lines.
Scale #4: The Dominant Diminished Scale
The dominant diminished scale is one of the coolest sounding scales to improvise with over dominant 7 chords. What is the Dominant Diminished Scale? It is a scale that starts with a half step and goes half step, whole step, half step, whole step all the way up the piano. Here is the G Dominant Diminished Scale:
Notice now that instead of using an A (the 9), we are using an Ab, the b9. This is the next altered note we can add to our scale, this also creates a nice jazz rub since we have a G in the scale. Practice this scale with 8th notes and triplets, and work on speed.
Scale #5: The Altered Scale
The altered scale is the spiciest scale of them all and it has the most "rub" when played with a G7 chord. What are the notes of a G altered scale? They are G Ab Bb B C# Eb and F. If you think of the altered scale like a major scale, you would think of it as 1 b2 #2 3 #4 #5 b7 1. Here are the notes of the G altered sale:
For this scale, we are adding the Eb to the scale, which we call the b13.  This is our final chord alteration, and it gives another nice flavor to your improvisation.
Putting It All Together
The final goal in improvisation is to put all of these scales together. You want to mix and match them, and have fun while doing it!
If you want to learn more about jazz improvisation, I highly recommend these courses:
Soloing Over the Turnaround Progression
Soloing Over the Extended Turnaround Progression
Jazz Ballad Improvisation
Blues Improvisation Course
Latin Jazz Improv Course
Bossa Nova Improv Course
Enjoy your learning!
Jonny May
More Free Lessons
Learn how to play soulful R&B piano chords and improvise, even as a beginner. This lesson makes pro piano concepts accessible to all levels.
Learn how to easily create beautiful contemporary folk music on the piano using patterns and characteristics of popular folk artists!
Play captivating chord melodies with Drop 2 Voicings, a sophisticated arranging techniques used by pianists like Bill Evans and Barry Harris.
Looking for downloads?
Subscribe to a membership plan for full access to this Quick Tip's sheet music and backing tracks!
Join Us
The Piano With Jonny Membership
---
Guided Learning Tracks
View guided learning tracks for all music styles and skill levels
Progress Tracking
Complete lessons and courses as you track your learning progress
Downloadable Resources
Download Sheet Music and Backing Tracks
Community Forums
Engage with other PWJ members in our member-only community forums
Become a better piano player today. Join with the 14-day free trial today!