---
Monthly Update (July 2020)
Membership Required
Subscribe to a membership plan for full access to this show and learning resources!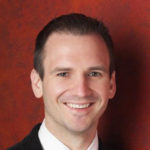 Instructor
07/31/2020 10:00 am (PST)
---
In July, we released 3 new Courses, 5 Quick Tips, 7 Smart Sheets, 20 Backing Tracks, the new Student Collaboration, the Live Q&A, the Q&A Submissions, and the Student Assessment.
Courses:
Piano Pedal Essentials
Major Blues Scale (Gospel Scale) 1
Major Blues Scale (Gospel Scale) 2
Quick Tips:
– How to Make Dissonant Piano Chords Sound Beautiful
– Play Smooth Jazz Piano in 3 Steps
– How to Play Jazz Piano Like Oscar Peterson
– 3 Must-Know Jazz Piano Licks
– Jazz Piano 10 Steps from Beginner to Pro
Congratulations to our Student of the month, Andrei Borg! Read his spotlight right here.
We have some super exciting news!
Copyrighted Lesson Sheets – Through our partnership with Musicnotes, we can now provide our copyrighted lesson sheets for print through Musicnotes.com for a discounted rate! (Members already have free access to the digital Smartsheets for these lessons)
Member Survey – Click here to take our Member Survey if you haven't already, and receive a free premium arrangement of your choice.
Knowledge Base – You can visit our Knowledge Base to see our thorough list of answers to technical/website/music questions.
"Member Circle" is a zoom meeting led by a Community Leader where students will have the opportunity to share their breakthrough moments with each other and discuss a particular theme. It is a safe place to talk to your peers, learn from other students' experiences, and engage in a group discussion.  
Recitals are an opportunity for students to showcase a performance in front of a live audience.
In this video, Daine answered all of your questions that were submitted in the month of August.