Jazz Ballad Collaboration (June 2020)
Membership Required
Subscribe to a membership plan for full access to this show and learning resources!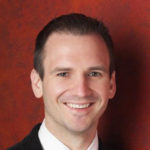 Instructor
07/06/2020 10:00 am (PST)
---
In the June 2020 Jazz Ballad Improv Collaboration, our talented PWJ students improvised with Jonny over a jazz ballad. Congratulations to everyone who participated!
Andrea Manara
Anthony Shiels
Astrid Peters
Chantal Dobbelaere
Charlie Sharpe
Claudia Combs
David Hahn
Dina Melucci
Emi Oguri
Emma Collingwood
Fabrizio Vita
Felicia Seigler
Francien Hoogenboom
Gillian Marty
Heidi Kuzma
Irina Costei
Joe Rizzo
Kevin Slaughter
Khristian Dalumpines
Laura Unterweger
Leanne Kirkpatrick
Maeva Liebling
Martyn Ramsden
Richard S.E.
Shanti Lie
Stewart Chan
Sue Hayball
Teri Shelton
You can participate in future collaborations by clicking here.
Meet our Member Spotlight for November 2020 – Dina Melucci!
Check out the November 2020 Student Recital where students performed in front of a live audience!
In this workshop, Jonny taught us how to play the classic Christmas tune, Hark the Herald Angels Sing, in a jazz ballad style.