Membership Required
Subscribe to a membership plan for full access to this show and learning resources!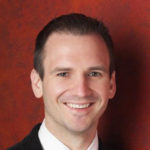 Instructor
---
In the July 2020 Live Q&A, Jonny answered all of your questions about the piano and music in general.
05:36 – Q: What is the hardest chord for you to play?
07:35 – Q: What is the best way to allocate my practice time?
10:25 – Q: How do I play the run in the Muppet Show theme?
13:57 – Q: Can you explain how to use the pedal in Bossa Nova?
16:10 – Q: Can you demonstrate the modification you use on the 8th note pattern in 10 Lesson Blues?
18:28 – Q: Tips for modulation?
22:03 – Q: Any advice playing with a jazz band? Should I stick with quartal voicings?
26:36 – Q: Tips for learning scales in all keys?
29:15 – Q: How do you solo with that quartal sound?
31:08 – Q: When will the pedal course be published?
31:42 – Q: Is ragtime meant to be played fast?
33:47 – Q: How do you play 3 quarter notes on 2 beats in a measure of a 4/4 song?
35:05 – Q: Can you play St. Louis Blues in contemporary style?
36:21 – Q: What's the most difficult thing in jazz/blues that you can play?
37:53 – Q: Tips for playing octaves with small hands?
40:25 – Q: Do you take a keyboard with you on vacation?
41:17 – Q: Should I be able to hear chords progressions when listening to music?
42:33 – Q: Will adding 3rd, 7ths & chord notes to the RH melody become automatic?
43:04 – Q: What is the correct way to play arpeggios?
45:22 – Q: How do you know when it's time to move on from a lesson?
46:45 – Q: Will you play Hit the Road Jack?
48:50 – Q: Where can I find the lead sheet for Fly Me to the Moon?
49:53 – Q: How do you modulate Away in a Manger from C to Eb?
53:16 – Q: Can I play with a 5-scale electric piano?
54:23 – Q: Where should I start if I want to learn Gospel?
56:52 – Q: Tips for the solo section in Swag Time?
1:02:08 – Q: Could you talk more in depth about the PWJ Scholarship?
1:03:05 – Q: Could you explain the chords of the intro for this song?
1:08:12 – Q: Could you explain tritone sub chords and what to do with LH?
1:10:01 – Q: What exercises do you recommend for LH 2-octave arpeggios and RH melody?
1:12:46 – Q: Is it necessary to learn how to sight-read?
1:15:36 – Q: Can you show techniques for small hands?
1:17:33 – Q: Where is the line between memorizing and being able to play it off the cuff?
1:21:10 – Q: At what point should I stop working on a particular song?
1:22:11 – Q: If I'm playing in a band with a bass, what should I do with my LH?
1:23:26 – Q: How important is it to improve my LH finger strength?
1:25:44 – Q: How do I access the backing tracks?
1:26:18 – Q: Can you play This Masquerade?
1:26:33 – Q: Do you plan to cover modal interchange in reharmonization?
1:27:30 – Q: Please demonstrate how to do fire lick #1 in the key of F?
1:28:30 – Q: Can I play 2 handed block chords when playing with a band?
In November, we released 4 new Courses, 4 Quick Tips, 8 Smart Sheets, 17 Backing Tracks, and more!
Office Hours are an opportunity to get interactive feedback from a professional piano coach!
"Member Circle" is a zoom meeting led by a Community Leader where students will have the opportunity to share their breakthrough moments with each other and discuss a particular theme.
Join Us
Get instant access to this Show and other member features with a PWJ membership!
---
Guided Learning Tracks
View guided learning tracks for all music styles and skill levels
Progress Tracking
Complete lessons and courses as you track your learning progress
Downloadable Resources
Download Sheet Music and Backing Tracks
Community Forums
Engage with other PWJ members in our member-only community forums
Become a better piano player today. Join with the 14-Day Free Trial today!