---
The Most Romantic Piano Chords – The Love Progression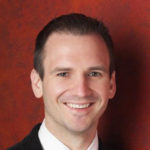 Instructor
---
Learning Focus
Accompanying
Chords
Improvisation
Free Lessons
Get free weekly lessons, practice tips, and downloadable resources to your inbox!
Of all the emotions musicians want to express through music, romance and love are easily the most popular (or the converse of love, which is the breakup song). It's easy to see why. Music is one of the only things that can generate these feelings naturally. So if you want to express them yourself on the piano, then you've come to the right place. We are going to discuss the most romantic piano chords and how to make music out of them!
These chords are part of what we like to call "The Love Progression." That's because this beautiful chord progression has been used in countless love songs including Can You Feel The Love Tonight by Elton John, She Will Be Loved by Maroon 5, and the classic wedding piece Canon In D by Pachelbel. So be sure to pay close attention whether you're a pianist, songwriter, or producer. The techniques discussed in this lesson will be very useful for you.
In this lesson, you'll learn:
The romantic piano chords and progression
The essential left-hand piano accompaniment for the progression
3 awesome improvisation techniques to create melodies and textures on the piano for songs in this style
Useful tips and tricks along the way
Backing tracks and sheet music PDF with the lesson material included
Ready to turn up the romance? Let's dive in!
Getting Ready: Learn The Romantic Piano Chords
Check out how we might play the "love progression" on the piano below:
Pretty sweet, right? Be sure to practice hands separately and then slowly put them together if you're newer at the piano.
So you might be wondering, why is this chord progression so common and what makes it so special? Let's take a closer look.
Why The "Love Progression" Works
The first and foremost thing about this chord progression that might jump out at you is the bassline. It's simply going down the scale by step (until the very end at least):
Our ears are so tuned to the major scale, and going down by step creates a specific emotional intensity that we associate with feelings that run deep within us like love, sadness, and nostalgia.
Taking it to the next level is the chords that we chose to harmonize this bassline with. We could have just made each bass note the root of each new chord and stacked its thirds on top. However, that doesn't always yield the most pleasant results.
Instead, we used more tried and true chord progression patterns that have existed in music for hundreds of years with inversions to keep that descending bassline underneath! Check out these inverted chords (notated as slash chords, before the slash is the chord and after the slash is our bass note):
Step 1: Learn The Romantic Piano Chords Left-Hand Accompaniment
Our left hand can usually stay very simple for these romantic piano chords. Simply remove the middle note of whatever chord we are playing. That leaves us with only two notes on each chord. As long as we aren't playing too low on the piano, we can either play these two notes together (blocked) or break it up and form a sort of groove. Check out an example of the latter below:
If you want to add even more cool rhythmic texture you can add another note on the other off beats. We are now creating a sound that mimics the texture of a drummer, quite a common technique for pop and contemporary piano:
Be sure to practice and get this part down first (especially with the backing track), then you'll be ready to play some beautiful right-hand lines over it!
If you want to learn more ways to accompany in this style, then check out Pop & Contemporary Piano Accompaniment Patterns (Beginner/Intermediate, Intermediate/Advanced).
Step 2: Romantic Piano Chords Improvisation Techniques
So let's have some fun and try our hand at improvising over these chords. Doing so will dramatically improve your ability to write, arrange, and compose in this style.
The first thing to know is that in this style we can simply stick to notes from the major scale. In this case, C major.
Be sure to get familiar with this scale, play it up and down with good fingering. Of course, you'll want to learn all your scales if you're going to be playing and improvising on songs written in different keys.
After you're comfortable with the scale, try playing different lines with it and experimenting with different patterns. Always let your ear guide you. Many times it helps to leave gaps of silence in your improvisations. This will naturally help you create more compelling musical phrases.
Once you're pretty comfortable with that, let's learn 3 easy techniques to make our improvisations pop even more!
Pop Improv Technique #1: Turns
A turn in this context is a quick alternation between a note and the note directly above it in the scale. This is called an embellishment and has been a part of great piano music for hundreds of years.
You can try this on any note in the scale while improvising. It will take your sound to the next level and improve your rhythmic texture. Check out the following illustration for examples of where we might put turns:
Here we are putting the turns on the offbeats and on notes in between the chord tones. However, it's worth experimenting with different rhythms and on different chord/scale tones to make it your own.
Keep in mind if you're having trouble accompanying yourself while improvising with the more rhythmic left-hand groove, you can simply hold out the chords in the left hand at first until it becomes more natural for you.
A note on the pedal: be sure to pedal when the chord changes. Don't have the habit of holding the pedal too short or too long, we don't want our sound quality to suffer!
Pop Improv Technique #2: Slip Notes
This is a really cool piano technique to make certain notes pop in your melody and it will make your sound much more professional.
So how is it done? Instead of landing on a note like usual, you can slip into it from a note below. This is similar to the sound of a slide or grace note. Just be sure to keep it within the scale in this style.
To create phrases using slip notes you can experiment with implementing them in different parts of your line. Maybe start the phrase with a slip note, then try it in the middle, and even at the end if you'd like. Check out the following illustration for an example of slip notes in action:
Pop Improv Technique #3: Power Harmony
This is a variation of the type of hollow harmony used by guitarists to harmonize a melody in a mid-range register (usually called power chords). This type of harmony removes the middle note from the chord (the 3rd), so that can it be more flexible used.
In this case, we are simply using the "power chord" based on the I chord (C major), which is also the key we are in. As described above we are removing the 3rd so the C power chords notes would be C and G.
Here's where it gets really cool: we can take either one of the notes in the C major power chord (either C or the G) and make it our top note, meanwhile our actual improvised melody is played in the same hand below it. This creates a really cool flexible harmony over any chord that greatly enriches our sound.
Check it out in action, we are alternating between C being the top note and G in this example (you can mix both!):
You can learn more improvisation techniques in this style in our Pop Improv Happy Monday Course.
Summing It All Up
I've hoped you've enjoyed this lesson on the most romantic piano chords and ways to implement them into your improvisation and compositions. Take your time practicing each technique until it is fully mastered. It might take some time until it feels easy and you can naturally combine it with your own personal sound.
Be sure to practice with the include backing tracks below, we've included 3 different tempos for you. There's a downloadable PDF to reference many of the lesson points we've discussed. We also have smart sheet music available that allows you to transpose the notes into any key. Lastly, we'd love to hear what you come up with in our PWJ community, so please share your improvisations with us!
If you want a deeper dive into this style and related styles, check out the following courses:
Thanks for reading this Quick Tip. See you in the next one!
Blog written by Daine Jordan/Quick Tip by Jonny May
More Free Lessons
This contemporary jazz piano arrangement of the traditional holiday classic "The First Noel" sounds so beautiful that it's bound to strike a chord.
Learn a beautiful jazz piano arrangement of "O Come All Ye Faithful" ("Adeste Fideles") and jazz arranging tips for other holiday favorites!
In this complete guide on 7th chords, Jonny breaks down the 5 categories of 7th chords on piano that form the foundation for jazz harmony.
Looking for downloads?
Subscribe to a membership plan for full access to this Quick Tip's sheet music and backing tracks!
Join Us
Get instant access to this Quick Tip and other member features with a PWJ membership!
---
Guided Learning Tracks
View guided learning tracks for all music styles and skill levels
Progress Tracking
Complete lessons and courses as you track your learning progress
Downloadable Resources
Download Sheet Music and Backing Tracks
Community Forums
Engage with other PWJ members in our member-only community forums
Become a better piano player today. Join with the 14-Day Free Trial today!