---
New Orleans Blues Piano – The Complete Guide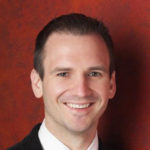 Instructor
---
Free Lessons
Get free weekly lessons, practice tips, and downloadable resources to your inbox!
Want to play authentic New Orleans blues piano in the style of Dr. John, Fats Domino, and Professor Longhair? In today's Quick Tip, we'll play vibrant piano sounds from The Big Easy combining Blues, African and Caribbean musical traditions. You'll learn:
New Orleans Piano Bass Line
Bluesy Right Hand Piano Fills
New Orleans Piano Turnaround
Today's lesson on New Orleans blues is one big piano party you won't want to miss!
Intro to New Orleans Blues Piano
New Orleans is a multicultural melting pot with a rich musical heritage that includes Jazz, Blues, R&B and Zydeco styles. It should come as no surprise then, that New Orleans has its own distinctive take on blues piano playing. In fact, in the 2003 documentary Blue Piano, Dr. John laments to director Clint Eastwood that the were so many good pianists in New Orleans that it made him want to be a guitarist! Dr John recalls, "I heard so many bad [as in good] piano players, I just decided I'll never get a job playing music as a piano player." Ironically, Dr John switched his primary instrument from guitar to piano at age 19 after sustaining a gun shot injury to his left hand (Smithsonian Magazine, March 1 2009).
One of the defining elements of New Orleans blues piano is the infusion of the syncopated Afro-Cuban rhumba rhythm in the left hand (also spelled "rumba"). The following example shows how this polyrhythmic groove combines 8th notes in groupings of 3+3+2.
Rhumba Rhythm
In Step 1 of today's lesson, you'll learn how New Orleans pianists have commonly adopted the rhumba rhythm for blues piano.
Step 1: New Orleans Blues Piano Bass Line
Let's get the party started with an authentic New Orleans piano bass line in the left hand. To create a rhumba-tinged bass line, we'll use an arpeggiated figure that draws on the 1–♯2–3–5 for each chord symbol. Here is an example from today's lesson sheet:
You can download the complete lesson sheet and backing tracks for today's Quick Tip from the bottom of this page after logging in with your membership. You can also easily transpose this lesson to any key with our Smart Sheet Music.
Want to learn additional blues piano bass lines? If so, then check out our full-length courses on Rockin Blues Bass Lines (Level 2, Level 3) featuring 24 amazing left hand bass lines for blues piano.
Now that you've learned the left hand, you are ready for the next step.
Step 2: Right Hand Filler Techniques for New Orleans Blues Piano
In this section, we'll examine 3 bluesy filler techniques used by New Orleans pianists.
#1: Chromatic 6ths
The first technique we'll examine is chromatic 6ths. This figure descends melodically from the 3rd of the chord to the root of the chord with two added passing tones as follows: 3→♭3→2→1. This melodic line is then harmonized with parallel 6ths as shown in the following example.
Blues pianists will commonly add tremolo to longer durations as in the example above. To add tremolo, simply strike the notes and rotate your wrist quickly as if to jiggle a door knob. Note, the chromatic 6ths lick shown above can also be played ascending from the root to the 3rd in the melody.
When the chord symbol changes, you'll need to transpose this lick to match the harmony. For example, when you go to the 5-chord (G7), the descending melody becomes B→B♭→A→G.
Inverted 6ths
To add variety, New Orleans blues pianists also invert these 6th intervals. As a result, you get 3rd intervals that descend melodically as follows: 5→♭5→4→3. Now, let's hear what inverted 6ths sounds like over C7.
#2: Dr. John Blues Rolls
The next essential filler technique for New Orleans blues piano is the Dr. John Blues Roll.
This flashy sounding riff can be easily mastered by breaking it down into 3 sequential hand motions:
Grab
Roll
Connector
Let's examine this riff over a C7 chord. For the grab portion, think of a C minor triad (C–E♭–G) and grab the top two notes with fingers 2 and 4. Next, for the roll portion, think of a C major triad (C–E–G) and roll the notes in the following sequence: 3→5→3→1. Use the fingering 1–2–4 for the notes C–E–G. Try to think of the roll as one hand motion rather than four individual notes. Finally, for the connector portion of the riff, think of an F major triad in 2nd inversion (C–F–A). However, you only need to play the top two notes, F and A, with fingers 3 and 5. Then, repeat the riff again—grab, roll, connector—or transition to a different blues lick.
Great job! If you like the sound of these bluesy fills, then you'll love our courses on The Bible of Blues Riffs (Level 2, Level 3) featuring a total of 120 licks and riffs for blues piano.
#3: New Orleans Blues Piano Turnaround
Finally, let's learn an infectious New Orleans turnaround to keep the party going. You can place the following 2-bar turnaround at the end of a section to lead back the top of the form.
What an amazing fill! Let's examine it a little closer. To play this turnaround in any key, walk up the following scale tones in the left hand:
3→4→♯4→5→♭7→7→1 | 1→5→5→5
(Note: bold scale degrees are played in octaves; underlined scale degrees are played an octave lower than those without underline.) The right hand then features a gospel-infused harmonization of this bass line. Remember, you can use our Smart Sheet Music to transpose this filler to any key with a single click as needed.
Also, be sure to try these New Orleans blues piano sounds along with the backing tracks that come with today's lesson. The backing tracks are recorded at various tempi so you can drill these licks and fills until you have them just right! The backing tracks appear at the bottom of this page after logging in with your membership.
Conclusion
Congratulations, you are well on your way to playing blues piano with an authentic New Orleans sound! If you enjoyed today's lesson, be sure to check out the following courses:
Thanks for learning with us today. We'll see you next time!
Blog written by Michael LaDisa / Quick Tip by Jonny May
More Free Lessons
This contemporary jazz piano arrangement of the traditional holiday classic "The First Noel" sounds so beautiful that it's bound to strike a chord.
Learn a beautiful jazz piano arrangement of "O Come All Ye Faithful" ("Adeste Fideles") and jazz arranging tips for other holiday favorites!
In this complete guide on 7th chords, Jonny breaks down the 5 categories of 7th chords on piano that form the foundation for jazz harmony.
Looking for downloads?
Subscribe to a membership plan for full access to this Quick Tip's sheet music and backing tracks!
Join Us
Get instant access to this Quick Tip and other member features with a PWJ membership!
---
Guided Learning Tracks
View guided learning tracks for all music styles and skill levels
Progress Tracking
Complete lessons and courses as you track your learning progress
Downloadable Resources
Download Sheet Music and Backing Tracks
Community Forums
Engage with other PWJ members in our member-only community forums
Become a better piano player today. Join with the 14-Day Free Trial today!