---
10 Essential Jazz & Blues Piano Endings 2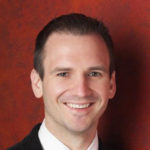 Instructor
---
Learn 10 essential jazz & blues piano outros and endings for intermediate & advanced players that you can use on just about any lead sheet or fake book song.
Course Objectives
Learn 10 essential jazz & blues outros and endings that work on almost any swing tune.
Discover Stock Walkup, Ornament, & Walkdown endings
Master the Parallel Gospel Scale ending
Play two Melody Spotlight endings
Discover the Country, Fan, and "Sad" ending
Explore the Basie & Big Band ending
Learning Focus
Accompanying
Improvisation
Lead Sheets
Riffs
Related Courses

Learn 6 gorgeous jazz runs up the piano that you can use as intros or outros (endings) for just about any jazz tune.  You'll learn the formulas behind these upper structures plus the "setup chord".

Take the St Louis Blues Challenge, where we'll develop the lead sheet into a blues shuffle arrangement. Learn techniques like shuffle grooves, melodic embellishments, slides, & chord pops.

Transform a lead sheet into an awesome swing arrangement with the Fly Me to the Moon course! Learn essential swing techniques like walking bass lines, harmonizing the melody, adding fills, & soloing.