---
Jingle Bells Beginner Jazz Piano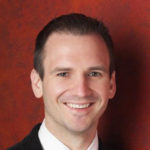 Instructor
---
Free Lessons
Get free weekly lessons, practice tips, and downloadable resources to your inbox!
For many pianists, "Jingle Bells" is the first holiday tune they learn to play. In fact, it appears in almost every level 1 piano method. This is largely due to the fact that the melody fits perfectly within the range of a 5-finger position, (C-D-E-F-G). However, students rarely perform these level 1 arrangements of "Jingle Bells." That's because, frankly, they tend to be pretty bland…that is, until now! This Christmas, Jonny May is saving "Jingle Bells" for newbie pianists everywhere with a brand new beginner jazz piano arrangement. In today's Quick Tip, Jonny walks you through a beginner jazz piano arrangement of "Jingle Bells" like no other. This is a version that you can play and will want to play. This arrangement includes:
Beginner jazz piano chords
Jazz swing rhythms
Simple professional ornaments
You might expect to wait until you've had years of piano studies before you can enjoy playing jazzy holiday music. However, this Christmas, the wait is over! Is your "Jingle Bells" arrangement in need of saving?
Why Rescue Jingle Bells?
As you probably already know, Jonny May is not your ordinary piano teacher. In fact, PWJ was born out of the passion to help as many people as possible achieve their musical dreams on the piano. This also means rethinking beginner piano repertoire. Simply put, beginner selections should be enjoyable. That's why beginners get started playing in the first place!
A casual survey of traditional piano methods will uncover some pretty lack-luster "Jingle Bells" arrangements similar the excerpt below. The paradigm behind this sort of arrangement is to only include musical elements that the student can read very easily—quarter notes, half notes, whole notes, root position triads, etc.
As you can see, an arrangement like this is well-suited for sequentially introducing elements of music notation in bite size pieces. However, did you notice that this arrangement is not really in any particular style?
Jingle Bells Beyond the Notation
Learning to read music notation is just one skill that relates to playing the piano. In fact, the list below includes a concise sample of other important musical concepts:
Style & Feel
Dynamic Expression
Ear Training
Hand Coordination & Finger Dexterity
Most beginners are capable of advancing in the above skills much more rapidly than in their ability to read notation. How is this possible? The same way you learn any language—imitation. The truth is, music skills develop both dependently and independently—and at different paces. Reading notation tends to trail behind other piano playing proficiencies. However, PianoWithJonny's interactive video lessons allow beginner piano students to play more enjoyable repertoire sooner through imitation. This allows the student to enjoy their playing while their ability to read sheet music develops at a natural pace. For example, beginners can play swing rhythms by ear long before they can read the same rhythms in written form.
Beginner Jingle Bells with Jazz Piano Stylization
Let's look at how "Jingle Bells" might look for beginner piano students using a few jazz arranging techniques:
Wow, what a difference? This beginner jazz piano "Jingle Bells" arrangement is enjoyable to hear and play! In fact, you can download the complete lesson sheet and backing track from the bottom of this page after logging in with your membership. You can also easily transpose the sheet music to any key using our Smart Sheet Music.
Want to explore more jazz piano skills? Check out the following resources from the PWJ library on essential skills and styles for jazz piano:
If you want to learn more Christmas tunes, you'll love the following resources:
You can check out all our Holiday resources for even more holiday favorites.
On behalf of the entire PWJ Team, we want to wish you and your family Happy Holidays. We also look forward to seeing you again in the New Year.
Blog written by Michael LaDisa / Quick Tip by Jonny May
More Free Lessons
This contemporary jazz piano arrangement of the traditional holiday classic "The First Noel" sounds so beautiful that it's bound to strike a chord.
In this complete guide on 7th chords, Jonny breaks down the 5 categories of 7th chords on piano that form the foundation for jazz harmony.
Piano montunos are both demanding and exhilarating. In today's lesson, you'll learn essential skills to play Afro-Cuban music with confidence.
Looking for downloads?
Subscribe to a membership plan for full access to this Quick Tip's sheet music and backing tracks!
Join Us
Get instant access to this Quick Tip and other member features with a PWJ membership!
---
Guided Learning Tracks
View guided learning tracks for all music styles and skill levels
Progress Tracking
Complete lessons and courses as you track your learning progress
Downloadable Resources
Download Sheet Music and Backing Tracks
Community Forums
Engage with other PWJ members in our member-only community forums
Become a better piano player today. Join with the 14-Day Free Trial today!