---
Art Tatum: A Virtuosic Jazz Icon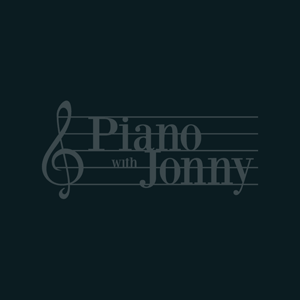 Instructor
Beginner
Intermediate
Advanced
---
Learning Focus
This lesson has general learning focus!
Music Style
This lesson does not target a specific music style.
Free Lessons
Get free weekly lessons, practice tips, and downloadable resources to your inbox!
This month, we're learning about Art Tatum, a fascinating American pianist whose influence on jazz music is sometimes overlooked, yet legendary. Indeed, the jazz virtuoso is best known for his incredible technique, his rhythmically complex runs, and his stride piano skills.
"He's endlessly fascinating. You know, people used to criticize Tatum and they would say things like, 'Well, it's too ornamental… there's too much decorative stuff.' That is the essence of Tatum. If you don't like his ornament, you should be listening to someone else. That's where his genius is."

-Gary Giddins, jazz critic and author
Biography
Born on October 13, 1909, in Ohio, U.S., Arthur Tatum is acclaimed for his technically gifted jazz playing. Mostly self-taught, Tatum started developing his piano technique and ear playing at a very young age. Unfortunately, he suffered from cataracts which left him legally blind. However, that did not pose any obstacle in Art's path to success. As he honed his own style, Tatum drew inspiration from his older contemporaries, James P. Johnson and Fats Waller, who were masters of stride piano.
In the 1930s, he emerged in the jazz music scene as a prodigy whose improvisational skill quickly became acclaimed. First, he started playing professionally in Ohio and later moved to New York City. There, he made his first recording, "Tea for Two," a tune that would stay with him for the rest of his life. "Tiger Rag" was another piece that contributed to Art's success. Many believe that Tatum recorded mostly solos, because few musicians could keep up with his fast-changing rhythms and advanced harmonics. Indeed, Tatum left his audience in awe with his clever reharmonizations and swinging rhythms that incorporated many embellishments. The drive and accuracy of his stride-style left hand and the firework effect produced by his right hand dancing across the keyboard impressed his listeners. In fact, he could create infinite improvisations while never playing the same thing twice.
Art Tatum died in Los Angeles, California, on November 5, 1956. His heavy drinking led to various health problems which ultimately led to kidney failure. In essence, his virtuosic technical skills and complex chordal combinations will always be remembered and cherished by many jazz adepts.
Interesting Facts About Art Tatum
When Tatum was 6, he played songs written as duets, unaware that there were two players. In fact, this helped him develop an incredibly fast and accurate playing style.
Tatum rarely composed, and therefore there is no Art Tatum songbook. Actually, he was so original that he recreated every song he ever played.
Interestingly, the term "the tatum", invented by an MIT student, and used in the field of computational musicology, means "the smallest perceptual time unit in music." It refers to Tatum's fast changing of rhythm and harmonies.
Notably, Bud Powell, Lennie Tristano, Oscar Peterson, Chick Corea and others drew inspiration from Tatum's playing.
"Truthfully I gave up the piano for two solid months. And had crying fits at night. I went to bed at night and it haunted me. It actually haunted me that someone could play the piano this well… To me, Tatum's harmonic thought, his rhythmic thought is unique."

-Oscar Peterson
Art Tatum Live Performance

While there is limited live footage of Art Tatum executing his incredibly fast lines, this video clearly demonstrates the genius behind his piano playing. Many consider Art Tatum an innovator who could execute flawless and flashy runs with the speed of lightning. Furthermore, he could improvise as he played, using limitless creativity and keeping at it for hours.
Documentary: The Art of Jazz Piano
In this 51-minute video, called the Art of Jazz Piano, the listener can get a feel of the energy that emanates from Art Tatum's hands. Additionally, the docuemntary presents a thorough analysis of Art's bag of tools, such as completely unpredictable patterns, reharmonized lines, limitless creativity and flawless technique that made him special. Along with interviews, musical demonstrations and stories from Art's childhood, the documentary is a fun musical journey.
Play Jazz Like Art Tatum
PWJ offers quite a few resources for students who want to improve their stride piano skills. First, check out the 1-minute quick tip, where Jonny teaches a flashy stride run in the Art Tatum style:
Doesn't that run sound fantastic? Despite its speed, it is not that difficult to play. Basically, dissecting any challenging motif into smaller components will make it easier!
First, practice your D-flat major scale
Once you're comfortable, play the scale in blocked thirds
Then, find the chromatic lower note for every pair of thirds
Put everything together and practice the run slowly with precision
Finally, speed up the run with the help of the metronome
Additional Resources
The following lessons also offer a deeper dive into stride piano:
If you want to learn more about Art Tatum, there is a full biography book on the pianist's life and legacy. It is entitled Too Marvelous for Words: The Life and Genius of Art Tatum. In this book, the author compares Tatum's playing to "the arc left against the night sky by a Fourth-of-July sparkler".  The author, James Lester, conducted numerous interviews for this book, with family, childhood friends, schoolteachers, and the famous jazz musicians who played with or knew Art Tatum.
We really hope you enjoyed learning about Art Tatum, a virtuosic pianist who deserves more recognition and credit for everything he brought into the world of jazz music.
---
Sources:
https://www.npr.org/2006/11/05/6434701/art-tatum-a-talent-never-to-be-duplicated
https://www.britannica.com/biography/Art-Tatum
https://www.newworldencyclopedia.org/entry/Art_Tatum
https://www.akbanksanat.com/en/blog/a-jazz-genius-with-lightning-hands-art-tatum
More Free Lessons
This contemporary jazz piano arrangement of the traditional holiday classic "The First Noel" sounds so beautiful that it's bound to strike a chord.
In this complete guide on 7th chords, Jonny breaks down the 5 categories of 7th chords on piano that form the foundation for jazz harmony.
Piano montunos are both demanding and exhilarating. In today's lesson, you'll learn essential skills to play Afro-Cuban music with confidence.
Looking for downloads?
Subscribe to a membership plan for full access to this Quick Tip's sheet music and backing tracks!
Join Us
Get instant access to this Quick Tip and other member features with a PWJ membership!
---
Guided Learning Tracks
View guided learning tracks for all music styles and skill levels
Progress Tracking
Complete lessons and courses as you track your learning progress
Downloadable Resources
Download Sheet Music and Backing Tracks
Community Forums
Engage with other PWJ members in our member-only community forums
Become a better piano player today. Join with the 14-Day Free Trial today!