---
Monthly Update (September 2020)
Membership Required
Subscribe to a membership plan for full access to this show and learning resources!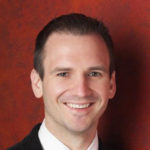 Instructor
---
In September, we released 3 new Courses, 4 Quick Tips, 6 Smart Sheets, 13 Backing Tracks, the new Student Collaboration, the Live Q&A, the Q&A Submissions, the Live Student Recital, the Student Assessment.
Courses:
Summertime – Slow Blues 1
Summertime – Slow Blues 2
How to Compose a Piano Waltz
Quick Tips:
Congratulations to our Student of the month, Ken Zimmerman! Watch his spotlight interview right here.
New teachers coming!  We're in the process of bringing in new additional teachers to help add more courses, more live events, and create group classes. We'll be introducing these super talented folks soon, so stay tuned!
Office Hours are an opportunity to get interactive feedback from a professional piano coach!
In this workshop, we'll be learning about how to accompany in a band setting on the well-known standard, "Fly Me To The Moon".
In this video, Daine answered all of your questions that were submitted in the month of February.