---
Q+A Submissions (August 2020)
Membership Required
Subscribe to a membership plan for full access to this show and learning resources!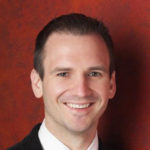 Instructor
---
In this Q&A Submissions video, Jonny answered all of your questions about the piano and music in general that were submitted in the month of August.
00:03 – Susana Rolfo: How do we know how to articulate certain notes?
04:56 – Jeshua Navarro: When can I use the Minor/Major blues scales in jazz standards?
13:00 – Vanessa Harkins: What's the best scale for jazzy blues?
17:28 – Thomas Smith: How do you accent the melody in ragtime?
20:38 – Matt Thompson: Tips for hand coordination?
25:21 – Darek Cieslar: What is the fingering for pentatonic scales?
34:10 – Q: Can you break down "Make You Feel My Love" intro & solo section?
43:17 – William Maurice: Tips for playing triplets in a 12/8 rock ballad?
47:51 – Lukasz Okonski: How do musicians prepare for a jazz jam session?
53:18 – Rebecca Nowell: Tips of getting the rhythm of songs?
54:25 – Harrison Moss: What is your process for arranging? How do you balance exercises & songs?
1:06:57 – Suzanne Hayball: Tips for playing the b diminished run in The Way You Look at Me?
1:11:27 – Fred Kasper: What kind of piano does Jonny use in lessons?
1:11:58 – Ben Silburn: Exercises for playing notes more accurately?
1:16:54 – Steven Hill: Can you play Heart & Soul with right hand stride stylization?
1:22:08 – Serge Ashby: Tips for improving hand coordination?
1:23:05 – Greg Haefner: Tips for playing in front of others?
1:26:28 – Barbara Stepp: What was your early piano experience?
1:30:33 – Q: How to keep the rhythm going in the left hand while improvising with the right hand?
1:32:53 – Nadine Stockton: Can you recommend a practice schedule for beg/int player?
1:35:56 – Q: What lessons do you recommend for playing big band music?
1:38:12 – Q: How to develop speed for runs?
1:40:13 – Erik Henchal: Are you counting the rhythm when you play?
1:41:47 – Erick Henchal: Can you recommend a practice schedule for 1 hour?
1:43:16 – Steven Denton: What do you recommend for digital storage for my sheet music?
1:44:20 – Philip Ansteth: Are there any lessons for articulating right hand vs left hand?
1:46:31 – Tyler Stein: What are some good licks for improvisation?
1:51:50 – Steven Denton: Where did you get your chair?
1:52:12 – Lutzi Orostegui: Can I move to the jazz/blues tracks before completing the foundations tracks?
1:55:20 – Daniel Gras: Tips for playing rootless chords more accurately?
1:59:58 – Stewart Chan: What is the difference in C6 and Am7?
2:02:15 – Barbara Wilcox: Is it better to transpose songs on the fly or write out the transposed melody/chords ahead of time?
In September, we released 4 new Courses, 4 Quick Tips, 6 Smart Sheets, 11 Backing Tracks, and more!
Office Hours are an opportunity to get interactive feedback from a professional piano coach!
"Member Circle" is a zoom meeting led by a Community Leader where students will have the opportunity to share their breakthrough moments with each other and discuss a particular theme.