Student Recital (September 2020)
Membership Required
Subscribe to a membership plan for full access to this show and learning resources!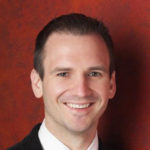 Instructor
09/18/2020 10:00 am (PST)
---
We had a blast with our September Live Student Recital!
Thank you to all our participants who did a wonderful job performing:
Harold Lee: Some Enchanted Evening
Christian Van de Pol: Remember Me
Rich Barton: Heart and Soul
Aura Mukherjee: Let it Go
David Moody: Big Boy Blues
William Holliday: When Sunny Gets Blue
Ken Zimmerman: Free Fallin'
Dave Palaski: Hammerhead
John Harkins: 1950's Rock n Roll
David Hahn: I'll Be Falling More in Love With You
In this Q&A Submissions video, Yannick answered all of your questions about the piano and music in general that were submitted in the month of September.
In this workshop, you learned how to arrange O Holy Night in a contemporary style. We'll learn the lead sheet, 4 left hand stylizations, 3 right hand harmonizations, a stock intro/outro, and other advanced arranging techniques.
Jeremy Siskind joins Jonny May for a special interview to share his insights on piano practice, arranging, and performing.