---
Ray Charles—An Inspirational Piano Icon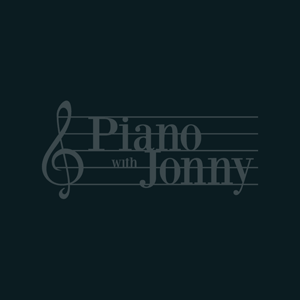 Instructor
Beginner
Intermediate
Advanced
---
Learning Focus
This lesson has general learning focus!
Music Style
This lesson does not target a specific music style.
Free Lessons
Get free weekly lessons, practice tips, and downloadable resources to your inbox!
This month's featured piano player is the American singer, songwriter, and pianist Ray Charles. Many consider Ray as one of the most iconic and influential artists in American music history. Ray is also a true pioneer of soul music.
Quick Biography
American piano genius Ray Charles Robinson was born on September 23, 1930, in Georgia.
Ray began his piano career at age five by playing in a neighborhood café. Unfortunately, he began to lose his sight at a very young age, possibly from glaucoma, and had become blind by age seven. Thus, his mother sent him to a state-sponsored school, the Florida School for the Deaf and the Blind. There he learned to read, write and arrange music in Braille. After his mother's death, he traveled blind and alone, switching bus stops, night clubs, and hotels in different towns, doing recordings and gigs. He never saw blindness as a handicap. His keyboard was actually marked with braille stickers.

While overcoming poverty, blindness, the loss of his parents, and racism, Ray became internationally known as a musical genius. As a matter of fact, he is considered to be the father of soul music. Indeed, by using his voice as an instrument to summon a strong emotional response and by combining elements of gospel, R&B, jazz and country music, he stood out in the music scene. In 1960, Ray won his first Grammy Award for "Georgia on My Mind," followed by another Grammy for the single "Hit the Road, Jack." He had his first hits in the early 1950's and was still at the top of the charts later in his career. For many years, Ray Charles struggled with a heroin addiction, but he eventually managed to kick the habit at a clinic.
Sadly, he died at 73 years old, in 2004, at his home in Beverly Hills, California. Impressively , more than 1,500 people came to the funeral to say goodbye to the musical legend. Great musicians such as B.B. King, Willie Nelson and Stevie Wonder were among those who performed at the service. During his lifetime, Ray Charles recorded more than 60 albums and performed more than 10,000 concerts. His final album, Genius Loves Company, was released two months after he died.
Interesting Facts about Ray
Being a very talented child, Ray learned how to play the organ, saxophone, clarinet and trumpet in spite of his blindness.
While in a rehabilitation program at the hospital, Ray began playing chess. He maintained a passion for the game and had his own chess boards made, one of which is now in the American History Museum.
There is a movie on Ray's life, Ray, where Jamie Foxx starred as the legendary pianist, winning an Academy Award for his performance.
Ray Charles also wrote an autobiographical book, Brother Ray, in which he tells his honest life story in his own words.
Remarkably, the famous pianist was inducted into the Rhythm and Blues Music Hall of Fame in 2015.
I was born with music inside me. Music was one of my parts. Like my ribs, my kidneys, my liver, my heart. Like my blood. It was a force already within me when I arrived on the scene. It was a necessity for me – like food or water.

– Ray Charles
Jonny May plays Ray Charles' "Georgia on my Mind"
In this video, Jonny pays tribute to Ray Charles by playing "Georgia on my Mind" with his eyes closed for the entire piece. Indeed, he arranged this song in honor of the piano legend who first recorded it in 1960.

Notably, Ray Charles, being born in the state of Georgia, is the one who made the song famous. It was originally written by Hoagy Carmichael and Stuart Gorrell. Initially, Ray was banned from performing in his home state of Georgia, because he refused to play segregated shows. However, in 1979, the State of Georgia designated Ray's version the official state song. The song has since become part of the Great American Songbook tradition.
Playing blindfolded may seem intimidating at first, but developing this skill is well worth it! If you feel up for the challenge, we highly encourage you to take a look at Yannick's blog post on 5 Unconventional Practice Techniques for Piano. In the first section, Yannick guides us through the process of practicing without sight. He uses the beautiful example from the movie Ray, where Ray says to a girl "I hear like you see". Working on different approaches when studying piano is sure to help you better memorize a piece.
Learning to read music in Braille and play by ear helped me develop a damn good memory.

-Ray Charles
Must-See Ray Charles Videos
In this live video from 1997, piano legend Ray Charles interprets "Georgia on my Mind." Along with his orchestra and The Raelettes backing vocals, he delivers a beautiful performance at the Montreux Jazz Festival.
In this live video from 1996, you can feel the energy, the charisma and the groove that accompany Ray Charles' piano playing. "Hit the Road Jack" is a song that is sure to get you smiling and dancing.
"Live each day like it's your last, 'cause one day you gonna be right."
― Ray Charles
Learn How to Play Piano Like Ray Charles
Want to learn to play piano like Ray Charles? The following turnaround progression in F major features a triplet subdivision with bluesy melodic ornamentation in the style of Ray Charles.
Visit 4 Steps to Play Cocktail Blues Piano to view the entire Quick Tip lesson excerpted above.
If you enjoyed this artist feature and want to go deeper into Ray's style, check out the following courses:
I don't think any of us really knows why we're here. But I think we're supposed to believe we're here for a purpose.

-Ray Charles
Stay posted to find out which talented pianist we are featuring next month!
---
Sources
https://www.biography.com/musician/ray-charles
https://www.britannica.com/biography/Ray-Charles
https://en.wikipedia.org/wiki/Georgia_on_My_Mind
https://www.goodreads.com/book/show/487022.Brother_Ray
https://music.si.edu/story/five-things-know-about-ray-charles
More Free Lessons
This contemporary jazz piano arrangement of the traditional holiday classic "The First Noel" sounds so beautiful that it's bound to strike a chord.
In this complete guide on 7th chords, Jonny breaks down the 5 categories of 7th chords on piano that form the foundation for jazz harmony.
Piano montunos are both demanding and exhilarating. In today's lesson, you'll learn essential skills to play Afro-Cuban music with confidence.
Looking for downloads?
Subscribe to a membership plan for full access to this Quick Tip's sheet music and backing tracks!
Join Us
Get instant access to this Quick Tip and other member features with a PWJ membership!
---
Guided Learning Tracks
View guided learning tracks for all music styles and skill levels
Progress Tracking
Complete lessons and courses as you track your learning progress
Downloadable Resources
Download Sheet Music and Backing Tracks
Community Forums
Engage with other PWJ members in our member-only community forums
Become a better piano player today. Join with the 14-Day Free Trial today!