---
Bernie's Blues – Slow Blues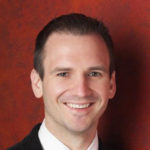 Instructor
---
Create the classic slow blues sound with this original tune. "Bernie's Blues" covers all the essentials to groove in this style with fills, slid notes, and reharmonization.
Course Objectives
Learn an original Slow Blues Tune
Explore various left hand approaches, from simple to complex
Incorporate improvisation using the blues scale
Learning Focus
Improvisation
Lead Sheets
Songs
Related Courses

Learn a total of 8 essential left hand patterns for playing slow blues. You can immediately apply techniques such as 4-on-the-floor or open stride to inject a fresh approach to your blues jams.

A total of 8 must-know left hand patterns to take your slow blues playing to the next level. With the shuffle, stride, bass walk-ups & broken 10ths, you'll have all the tools you need to jam with the pros.

Learn the fundamentals of the Broadway Kickline style with Twinkle Twinkle Little Star like you've never heard it. Explore how to bluesify the lead sheet with slides, chord punches, & more.