---
The Circular Progression 2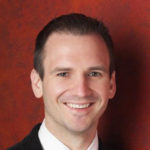 Instructor
---
Learn the Circular Progression 1, and important "cyclic" progression used in Jazz & Gospel music. Discover the chords, how to add jazz harmony, and improvisation techniques using various scales.
Course Objectives
Learn to solo using Slides, Turns, Triplets, and Harmonies
Play along with a Backing Track
Explore three distinct approaches to soloing
Discover improvisation with Advanced Scales
Learning Focus
Groove
Improvisation
Lead Sheets
Course Lessons
1
Lead Sheet, Left Hand Groove, Right Hand Melody
2
Improvising, Blues Scale, 2 Scale Approach, Diminished & Modal Scales
Related Courses

Learn an important cyclic chord progression used in Jazz & Gospel music, Circular Progression 1. Discover the chords, harmonization approaches, 4-On-The-Floor groove, and improv techniques.

Discover how the pros master soloing in this course by practicing the underlying principles such as: how to target notes, how to connect scales, and how to create rhythmic alterations & displacements.

Learn the tools for how to create an awesome blues solo. Each week, discover new techniques like 8ths, Triplets, Lower/Upper Position, Harmonized Lines, Slides, Turns, & Rolls.