---
1 Blues Piano Lick in 5 Levels of Difficulty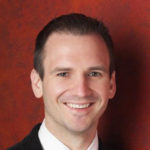 Instructor
Beginner
Intermediate
Advanced
---
Free Lessons
Get free weekly lessons, practice tips, and downloadable resources to your inbox!
Have you ever heard a pianist play some flashy blues piano riffs and thought to yourself, "Wow, I wish I could do that." Well, with the help of today's Quick Tip, you can! In this lesson, you'll learn a classic blues piano lick and discover how to adapt it for any playing level, whether you are a beginner, a pro, or somewhere in between. You'll learn:
1 Classic Blues Lick
2 Bluesy Slides
3 Options for adding Bluesy Rolls
While this lick will make you sound right at home in any blues setting, it also has broader use. This blues piano lick (or portions of it) is used by countless pianists to add extra taste to jazz, gospel and rock playing styles.
Let's take a closer look!
Level 1: Beginner
You needn't have been playing piano for years to start playing with an authentic blues piano sound. In fact, any beginner piano student can master this level 1 blues piano lick.
Notice the right hand uses used three underlying chord positions in the lick above. First, begin by grabbing a C7 (no 3rd) in your right hand. Secondly, play an F Major chord in 2nd inversion. Thirdly, play a C major triad in root position. Finally, apply an 8 note swing rhythm by separating out the right thumb on the up beats.
That wasn't too hard, was it? Let's take it up a notch with some bluesy slides!
Level 2: Late Beginner
For the level 2 version of this blues piano lick, you'll find that adding just a little more yields a lot! Specifically, by adding in two harmonized slides, you'll get a much more bluesy sound. Fortunately, you will find that adding in the slides will not significantly increase the overall difficulty.
To play this lick, first, add a slide on beat 1 from F♯ to G with your 2nd finger. Next, add an additional slide from D♯ to E on beat 3 also using your 2nd finger. In each case, your 4th finger will play the upper note of the harmonized slide while the index finger does "the dirty work."
It's a great idea to practice along with a stylized backing track to help master the overall feel. This lesson includes 3 backing tracks at various tempos that are downloadable along with the complete lesson sheet. The backing tracks and lesson sheet appear at the bottom of this page after logging in with your membership. You can also transpose the material of this lesson to any key using our Smart Sheet Music.
Level 3: Intermediate
If you are an intermediate player, then you will love this level 3 blues piano lick which swaps out the harmonized slide for a blues roll instead.
Pretty cool, huh? To play this lick, you will use the 2nd finger to play both the F♯ to G and D♯ to E in a similar manner to the level 2 lick. However, to create the "roll" effect, the Bb on beat 1 and the G on beat 3 are now played as part of a melodic succession of notes. You'll want to pay close attention to ensure that you terminate the roll with the C precisely on the up beat.
Level 4: Late Intermediate
Now, if you want to make this classic blues piano lick stand out even more, then check out this level 4 version which adds in some three-note chords and a little syncopation:
Wow, that sounds great! Be sure to notice that this version begins a ½ beat sooner with a rhythmic anticipation in the right hand. Additionally, beats 2 and 4 now feature three-note chords on both the down beat and the up beat. These added right hand chords give this bluesy piano lick a little extra bite.
Level 5: Advanced
If you are an advanced pianist, then this level 5 blues piano lick is the must-have riff for you. Included in this lick are bigger chord voicings and more intricate blues rolls for a truly professional sound.
Now we're talking! If you want to learn even more blues licks and riffs, then be sure to check out the following courses:
Thanks for join us today, and we'll see you next time.
Blog written by Michael LaDisa / Quick Tip by Jonny May
More Free Lessons
In honor of Thanksgiving, I wanted to express my gratitude towards music. Hopefully, this will inspire you to reflect upon how music has impacted your life in a positive way.
This month, we're learning about Art Tatum, a fascinating American pianist whose influence on jazz music is sometimes overlooked, yet legendary.
Level-up your jazz piano voicings for the 2-5-1 chord progression by exploring critical considerations in 5 levels—from beginner to pro!
Looking for downloads?
Subscribe to a membership plan for full access to this Quick Tip's sheet music and backing tracks!
Join Us
The Piano With Jonny Membership
---
Guided Learning Tracks
View guided learning tracks for all music styles and skill levels
Progress Tracking
Complete lessons and courses as you track your learning progress
Downloadable Resources
Download Sheet Music and Backing Tracks
Community Forums
Engage with other PWJ members in our member-only community forums
Become a better piano player today. Start your free 14-day trial today!