---
Monthly Update (September 2021)
Membership Required
Subscribe to a membership plan for full access to this show and learning resources!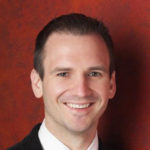 Instructor
---
In September, we released 4 new Courses, 4 Quick Tips, 7 Smart Sheets, and 23 Backing Tracks!
Other events:
Bossa Nova Student Collaboration
Live Q&A for Beginner/Intermediate
Live Q&A for Intermediate/Advanced
Q&A Submissions for Beginner/Intermediate
Q&A Submissions for Intermediate/Advanced
Student Assessment
New Courses:
2-5-1 Soloing with Diatonic Triads
2-5-1 Soloing with Enclosures
Practice Essentials: Hand Coordination
Why Do I Fall in Love – Jazz Ballad 1
New Quick Tips:
Jazz Scales – The Complete Guide
Block Chords – The Complete Guide
How to Play Bebop Piano in 6 Steps
Improvise Diatonic 7th Chords on Piano
Standout Performances:
Barb/Emily & Masako/Elena – My Favorite Things
Martyn Ramsden – Higher Ground
Clyde Sandry – Summertime
Wilma Hiser – Bernie's Blues
Simon Till – Improvisation
Congratulations to our Student of the month, Laura Unterweger! You can click here to watch her spotlight interview.
Office Hours are an opportunity to get interactive feedback from a professional piano coach!
In this workshop, we'll be learning about how to accompany in a band setting on the well-known standard, "Fly Me To The Moon".
In this video, Daine answered all of your questions that were submitted in the month of February.