---
Beginner/Intermediate Live Q+A (September 2021)
Membership Required
Subscribe to a membership plan for full access to this show and learning resources!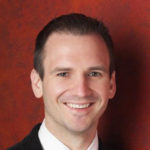 Instructor
09/01/2021 10:00 am (PST)
---
In the September 2021 Live Q&A, Jonny answered all of your music questions.
04:10 – Q: Do you hold down the pedal when changing measures with the same chord?
06:10 – Q:Autumn Leaves: How do you play page 13, mm 37?
10:56 – Q: Can you discuss your music journey from a business perspective?
13:45 – Q: How to easily identify chord progressions in lead sheets?
18:33 – Q: Tips for creating variety when accompanying melodies?
23:23 – Q: Is left hand about chords or individual notes?
25:42 – Q: 10 Lesson Blues: How do 8th notes in left hand go with triplets in right hand?
28:42 – Q: How to understand which chords to use in a song?
31:44 – Q: Guidance on adding variety with riffs when playing blues?
36:56 – Q: Blue Moon: Why did you substitute Am7 with A7(b13#9)?
42:23 – Q: Can you improvise on Once Upon a Dream in jazz waltz?
43:34 – Q: I'm in a slump. How to make practicing more fun?
46:59 – Q: Tips on playing slash chords?
48:05 – Q: What are you favorite extension chords?
53:15 – Q: Which courses teach chords ?
56:13 – Q: Will you teach a Ray Charles style course?
In September, we released 4 new Courses, 4 Quick Tips, 6 Smart Sheets, 11 Backing Tracks, and more!
Office Hours are an opportunity to get interactive feedback from a professional piano coach!
"Member Circle" is a zoom meeting led by a Community Leader where students will have the opportunity to share their breakthrough moments with each other and discuss a particular theme.