---
Intermediate/Advanced Live Q+A (September 2021)
Membership Required
Subscribe to a membership plan for full access to this show and learning resources!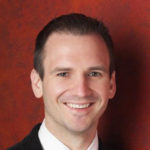 Instructor
09/01/2021 11:00 am (PST)
---
In the September 2021 Live Q&A, Jonny answered all of your music questions.
03:16 – Q: Bernies Blues, Lesson 3 Smartsheet
05:11 – Q: Is the term "scat" similar to soloing?
06:49 – Q: Which standards should an advanced player have memorized?
10:52 – Q: How to do an advanced walking bass for Come Fly With Me?
14:50 – Q: Tips for not drowning out the right hand melody with left hand rhythm?
19:02 – Q: Tips or playing Blues for the Night Owl?
23:09 – Q: Silent Night Bossa: Why are you using a 1 bar rhythm?
25:15 – Q: 1950s Rock and Roll: Tips for locking in the rhythm?
28:38 – Q: How can I step up from Beginner to Intermediate/Advanced?
32:52 – Q: Which chord substitution are you using in Autumn Leaves?
39:02 – Q: How would you solo on Winter Wonderland in C?
44:10 – Q: Once Upon a Dream: Tips for increasing speed?
47:30 – Q: Courses for more left hand styles?
51:17 – Q: How to recognize the style of a piano trio?
54:09 – Q: How to know when to use the blues scale or major blues scale?
58:06 – Q: Can you demo Sweet Child of Mine?
In this video, Daine reviewed all of your submissions from the month of January.
Office Hours are an opportunity to get interactive feedback from a professional piano coach!
In January, we released 5 new Courses, 4 Quick Tips, 5 Smart Sheets, 10 Backing Tracks, and more!