---
Intermediate/Advanced Live Q+A (September 2021)
Membership Required
Subscribe to a membership plan for full access to this show and learning resources!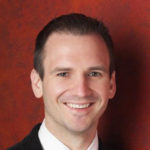 Instructor
09/01/2021 11:00 am (PST)
---
In the September 2021 Live Q&A, Jonny answered all of your music questions.
03:16 – Q: Bernies Blues, Lesson 3 Smartsheet
05:11 – Q: Is the term "scat" similar to soloing?
06:49 – Q: Which standards should an advanced player have memorized?
10:52 – Q: How to do an advanced walking bass for Come Fly With Me?
14:50 – Q: Tips for not drowning out the right hand melody with left hand rhythm?
19:02 – Q: Tips or playing Blues for the Night Owl?
23:09 – Q: Silent Night Bossa: Why are you using a 1 bar rhythm?
25:15 – Q: 1950s Rock and Roll: Tips for locking in the rhythm?
28:38 – Q: How can I step up from Beginner to Intermediate/Advanced?
32:52 – Q: Which chord substitution are you using in Autumn Leaves?
39:02 – Q: How would you solo on Winter Wonderland in C?
44:10 – Q: Once Upon a Dream: Tips for increasing speed?
47:30 – Q: Courses for more left hand styles?
51:17 – Q: How to recognize the style of a piano trio?
54:09 – Q: How to know when to use the blues scale or major blues scale?
58:06 – Q: Can you demo Sweet Child of Mine?
In September, we released 4 new Courses, 4 Quick Tips, 6 Smart Sheets, 11 Backing Tracks, and more!
Office Hours are an opportunity to get interactive feedback from a professional piano coach!
"Member Circle" is a zoom meeting led by a Community Leader where students will have the opportunity to share their breakthrough moments with each other and discuss a particular theme.