---
Monthly Update (November 2021)
Membership Required
Subscribe to a membership plan for full access to this show and learning resources!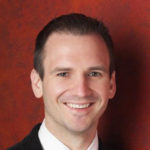 Instructor
---
In November, we released 2 new Courses, 4 Quick Tips, 6 Smart Sheets, and 6 Backing Tracks.
Other events:
Halloween Student Collaboration
Live Q&A for Beginner/Intermediate
Live Q&A for Intermediate/Advanced
Q&A Submissions for Beginner/Intermediate
Q&A Submissions for Intermediate/Advanced
Student Assessment
New Courses:
Ear Training with Holiday Songs 1
Ear Training with Holiday Songs 2
New Quick Tips:
The Jobim Chord Progression
Amazing Grace Gospel Style
Solo Breakdown of the Brilliant Sony Rollins
Hip Jazz Piano Chord Substitutions
Standout Performances:
Harrison Moss – Something
Max Althoff – Footsie Woman
Matt Thompson – O Christmas Tree
Michael Unger – You Make My Dreams Come True
Eiress Lamy – Blues Fella
Yannick – Winter Wonderland

Congratulations to our Student of the month, Frank Scaccia! You can click here to watch his spotlight interview.
In September, we released 4 new Courses, 4 Quick Tips, 6 Smart Sheets, 11 Backing Tracks, and more!
Office Hours are an opportunity to get interactive feedback from a professional piano coach!
"Member Circle" is a zoom meeting led by a Community Leader where students will have the opportunity to share their breakthrough moments with each other and discuss a particular theme.