---
Ear Training With Holiday Songs 1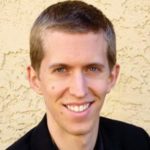 Instructor
---
In this workshop, we'll learn how to play holiday tunes by ear.
We'll listen to some classic melodies, paying close attention to the bass. Then we'll figure out the chords and harmonies. Finally, we'll apply various accompaniment patterns and techniques.
By the end of the lesson, you'll be able to sit at the piano and entertain your friends & family for the holidays!
For software ear trainers, we recommend the following: Keyboard Relative Pitch, Note Relative Pitch, Intervals, Scales, Chords
Course Objectives
Play through classic holiday melodies
Identify the left hand chords and bass notes
Apply various left hand patterns, rhythms and accompaniment techniques
Related Courses

This workshop dives into the essential skills required for ear training. We'll explore song associations for all ascending and descending intervals, and review fundamental music vocabulary. Then we'll work out simple melodies by ear, and find different ways to harmonize those melodies.

In this workshop, we'll explore ear training with triads. We'll master the sound of major/minor chords, intervals, and how to identify popular chord progressions.

Dive into this exciting Christmas challenge where you'll learn a fun swing version of O Christmas Tree.  We'll develop the the lead with with walking bass, chord shells, blocked chords, and more!