---
Monthly Update (March 2021)
Membership Required
Subscribe to a membership plan for full access to this show and learning resources!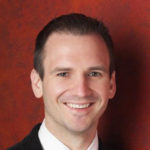 Instructor
---
In March, we released 1 new Course, 4 Quick Tips, 4 Smart Sheets, 17 Backing Tracks, the new Student Collaboration, the Live Q&A for Beginner/Intermediate, the Live Q&A for Intermediate/Advanced, the Q&A Submissions for Beginner/Intermediate, the Q&A Submissions for Intermediate/Advanced, and the Student Assessment.
New Course:
How to Improvise a Solo With the Dorian Scale 1
New Quick Tips:
The Most Beautiful Minor Chord
Top 10 Reasons You Should Learn Jazz Piano
How to Improvise Jazz Piano with Triad Pairs
The Most Important Jazz Piano Exercise
Standout Performances:
Brian Shankman – Station Break Rag
Michael Unger – Danny Boy
Frank Scaccia – Bernie's Blues
Komal Genovese-Mausfeld – Autumn Leaves
Kat Marie – Happy Birthday in 7 Styles
Congratulations to our Student of the month, Matt Thompson! Watch his spotlight interview right here.
If you would like to donate to Anika's treatment, you can click here for her GoFundMe page.
"Member Circle" is a zoom meeting led by a Community Leader where students will have the opportunity to share their breakthrough moments with each other and discuss a particular theme. It is a safe place to talk to your peers, learn from other students' experiences, and engage in a group discussion.  
Recitals are an opportunity for students to showcase a performance in front of a live audience.
In this video, Daine answered all of your questions that were submitted in the month of August.