---
Love Progression Collaboration (February 2021)
Membership Required
Subscribe to a membership plan for full access to this show and learning resources!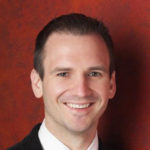 Instructor
---
In this month's collaboration, students improvised over the Love Progression while Jonny played an accompaniment!
Congratulations to all who participated:
Astrid Peters
Barb Christenson
Dimfie Kelderman
Dina Melucci
Fabyien
Jakub Wysocki
Joe Rizzo
Kevin Slaughter
Khristian Dalumpines
Kumi Miura
Beth McKinlay
Carol Green
Laura Unterweger
Miriam Kook
Paul Toal
Rachel Liston
Robb Hoffmann
Steven Hill
Svitlana Rais
Tricia Mooney
Office Hours are an opportunity to get interactive feedback from a professional piano coach!
In this workshop, we'll be learning about how to accompany in a band setting on the well-known standard, "Fly Me To The Moon".
In this video, Daine answered all of your questions that were submitted in the month of February.