---
The Most Important Jazz Piano Exercise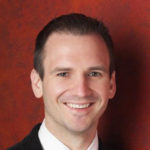 Instructor
---
Free Lessons
Get free weekly lessons, practice tips, and downloadable resources to your inbox!
Are you looking for a high-leverage jazz piano exercise that will take your playing to the next level? Whether you're just getting started learning jazz piano, or you've been at it for a while, you'll love today's Quick Tip. The Most Important Jazz Piano Exercise is designed to help new jazz piano students master their diatonic 7th chords and for continuing students to keep their skills sharp. This exercise covers:
The 7 Diatonic 7th Chords
Left Hand Comping
Right Hand Line-building Vocabulary
Adding this exercise to your daily practice routine will prepare you to play jazz standards from a fake book and develop your swing feel at the same time.
What Makes a Good Jazz Piano Exercise?
Let's face it, time is a finite resource. While you might like to spend hours at the piano everyday, that's not realistic for most people. If you're going to get anywhere, you're likely going to have to get there in 30-minute increments. So how should you spend your time? For starters, you need a concise jazz piano warm-up that simultaneously develops multiple skills, without being too complicated. Today's exercise will help you master essential jazz vocabulary and improve your feel.
Diatonic 7th Chords
The overwhelming majority of chords found in a jazz fake book are diatonic 7th chords. Therefore, the sooner a student masters these chords in every key, the more prepared they are to play jazz standards. The example below shows each of the diatonic 7th chords in C Major. Jazz pianists require the skill to play these chords in both hands as well visualize their shape on the keyboard.
It is important to note that many jazz standards contain secondary dominants or a bridge section that uses modulation. Therefore, once you feel comfortable with these chords in C Major, you'll want to gradually add additional keys. To do this, try using our Smart Sheet Music which allows you to easily transpose all the content of this lesson to any key with a single click. The lesson sheet and backing tracks are also downloadable from the bottom of this page after logging in with your membership.
Two Birds, One Jazz Piano Exercise
Most jazz piano educators agree that the rhythmic aspects of jazz music are even more important than jazz harmony in developing a good jazz sound. Therefore, it is important to take the diatonic 7th chords from the previous section and place them in a rhythmic context. The following jazz piano exercise will allow you to get more mileage out of your practice time by simultaneously adding in typical swing rhythms.
That sounds great! Did you notice that the left hand comp pattern is using a syncopated jazz rhythm? This should be played "short, long…short, long." The right hand is also using common jazz phrasing that mixes a triplet figure with swung 8th notes. Outlining 7th chords like this is a great way to begin jazz piano improv lines.
If you want even more exercises to master your diatonic 7th chords, check out our full-length course on Diatonic 7th Chord Exercises which contains a total of 48 exercises covering all 12 major keys.
You may also enjoy the following jazz swing courses:
Thanks for learning with us today. We'll see you next time!
Blog written by Michael LaDisa / Quick Tip by Jonny May
More Free Lessons
Discover essential skills for a crafting a solo jazz piano arrangement of Jimmy Van Heusen's popular standard "It Could Happen to You."
Learn how to play soulful R&B piano chords and improvise, even as a beginner. This lesson makes pro piano concepts accessible to all levels.
Learn how to easily create beautiful contemporary folk music on the piano using patterns and characteristics of popular folk artists!
Looking for downloads?
Subscribe to a membership plan for full access to this Quick Tip's sheet music and backing tracks!
Join Us
The Piano With Jonny Membership
---
Guided Learning Tracks
View guided learning tracks for all music styles and skill levels
Progress Tracking
Complete lessons and courses as you track your learning progress
Downloadable Resources
Download Sheet Music and Backing Tracks
Community Forums
Engage with other PWJ members in our member-only community forums
Become a better piano player today. Join with the 14-day free trial today!