Beginner/Intermediate Live Q+A (March 2021)
Membership Required
Subscribe to a membership plan for full access to this show and learning resources!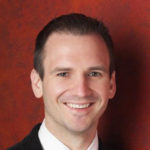 Instructor
03/03/2021 10:00 am (PST)
---
In the Beginner/Intermediate March 2021 Live Q&A, Jonny answered all of your music questions.
03:44 – Q: How do you memorize chord sequences?
06:00 – Q: What are some easy chord progressions that are good to improvise over?
08:14 – Q: How to improve two-hand coordination
09:51 – Q: How to improve moving between chords?
13:51 – Q: How do 3rd and 6th harmonies relate to the chord?
16:44 – Q: What's the difference between pop and contemporary?
19:23 – Q: What style is the "crossover" section in your Birthday arrangement?
22:09 – Q: Why do ragtime pianists wear arm bands?
24:14 – Q: Is there an organized way to approach music literacy?
26:21 – Q: How can I simplify a chord progression?
29:17 – Q: How to remember which B section goes with which jazz standards?
31:39 – Q: How can I plan by ear in a simple stride style?
34:47 – Q: How should I practice with a metronome?
38:07 – Q: How to improve accuracy with black keys?
41:19 – Q: What exercises will help me reach tenths?
43:27 – Q: What kinds of things are you listening for when critiquing your recordings?
46:17 – Q: Is Alfred a good method for learning piano?
47:01 – Q: Ideas for improvising Misty in a stride style?
50:46 – Q: Basic stride patterns for simple triad chords?
52:38 – Q: Is there a course on creating inversions without having to think about it?
56:44 – Q: How can I play a country honky tonk feel?
Office Hours are an opportunity to get interactive feedback from a professional piano coach!
In this Student Assessment video, Daine reviewed student video submissions from July and provided personalized feedback.
In July, we released 2 new Courses, 5 Quick Tips, 1 blog, 6 Smart Sheets, 6 Backing Tracks, and more!