---
Beginner/Intermediate Live Q+A (March 2021)
Membership Required
Subscribe to a membership plan for full access to this show and learning resources!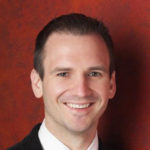 Instructor
03/03/2021 10:00 am (PST)
---
In the Beginner/Intermediate March 2021 Live Q&A, Jonny answered all of your music questions.
03:44 – Q: How do you memorize chord sequences?
06:00 – Q: What are some easy chord progressions that are good to improvise over?
08:14 – Q: How to improve two-hand coordination
09:51 – Q: How to improve moving between chords?
13:51 – Q: How do 3rd and 6th harmonies relate to the chord?
16:44 – Q: What's the difference between pop and contemporary?
19:23 – Q: What style is the "crossover" section in your Birthday arrangement?
22:09 – Q: Why do ragtime pianists wear arm bands?
24:14 – Q: Is there an organized way to approach music literacy?
26:21 – Q: How can I simplify a chord progression?
29:17 – Q: How to remember which B section goes with which jazz standards?
31:39 – Q: How can I plan by ear in a simple stride style?
34:47 – Q: How should I practice with a metronome?
38:07 – Q: How to improve accuracy with black keys?
41:19 – Q: What exercises will help me reach tenths?
43:27 – Q: What kinds of things are you listening for when critiquing your recordings?
46:17 – Q: Is Alfred a good method for learning piano?
47:01 – Q: Ideas for improvising Misty in a stride style?
50:46 – Q: Basic stride patterns for simple triad chords?
52:38 – Q: Is there a course on creating inversions without having to think about it?
56:44 – Q: How can I play a country honky tonk feel?
If you've ever been interested in piano accompaniment in a duo setting, then this workshop is for you! Using the great Holiday standard, "Auld Lang Syne", we will explore various accompanying techniques so you'll ring in the New Year like a pro!
Office Hours are an opportunity to get interactive feedback from a professional piano coach!
"Member Circle" is a zoom meeting led by a Community Leader where students will have the opportunity to share their breakthrough moments with each other and discuss a particular theme.
Join Us
Get instant access to this Show and other member features with a PWJ membership!
---
Guided Learning Tracks
View guided learning tracks for all music styles and skill levels
Progress Tracking
Complete lessons and courses as you track your learning progress
Downloadable Resources
Download Sheet Music and Backing Tracks
Community Forums
Engage with other PWJ members in our member-only community forums
Become a better piano player today. Join with the 14-Day Free Trial today!