Monthly Update (May 2020)
Membership Required
Subscribe to a membership plan for full access to this show and learning resources!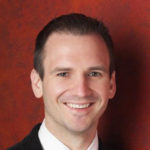 Instructor
05/31/2020 12:00 am (PST)
---
In May, we released 3 new Courses, 4 Quick Tips, 7 Smart Sheets, 22 Backing Tracks, the new Student Collaboration, the Live Q&A, the Q&A Submissions, and the Student Assessment.
Courses:
2-5-1 Chord Extension & Alteration Exercises
Breaking Down a Jazz Solo 1
Breaking Down a Jazz Solo 2
Quick Tips:
Essential Blues Piano Scales
Jazz Piano Complete Beginner Lesson
Learn How to Play Stride Piano
How to Play Jazz Piano like Herbie Hancock
Congratulations to our Student of the month, David Moody! Read his spotlight right here.
And our final announcement is that we have received the licenses to create lessons for these 5 copyrighted songs! We will start working on recording these in the coming weeks ahead.
-Autumn Leaves
-All the Things You Are
-Summertime
-Misty
-Girl from Ipanema
Office Hours are an opportunity to get interactive feedback from a professional piano coach!
In this Student Assessment video, Daine reviewed student video submissions from July and provided personalized feedback.
In July, we released 2 new Courses, 5 Quick Tips, 1 blog, 6 Smart Sheets, 6 Backing Tracks, and more!