Live Q+A (May 2020)
Membership Required
Subscribe to a membership plan for full access to this show and learning resources!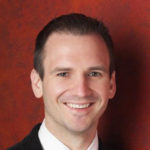 Instructor
---
In the May 2020 Live Q&A, Jonny answered all of your questions about the piano and music in general.
04:49 – Q: Is there a systematic way to practice Jazz Improv?
08:59 – Q: Is the rule of thumb for improv to hit a chord tone on beats 1 & 3?
12:27 – Q: Will you teach a lesson on a specific solo from a specific song?
14:53 – Q: Do you teach 2 hand improvising?
18:57 – Q: When playing a 6-2-5-1, am I enclosing chord tones in each chord, or play all enclosures in the 1 chord?
22:18 – Q: What fingering do you use for Dm7?
23:40 – Q: How to know if C7 is Major 7 or Dominant 7?
27:20 – Q: Tips for learning a song in 2 different keys?
29:03 – Q: How can I apply what I learn in lessons to other songs?
34:29 – Q: I'm having trouble with fingering for connecting scales.
37:12 – Q: How to incorporate melody when arranging a song in Samba style?
41:07 – Q: Do diatonic chords only come from Major scales, not Minor scales?
43:03 – Q: Where do I find the Student Collaboration Videos?
43:39 – Q: Are enclosures part of Bebop?
45:13 – Q: Play Fly Me to the Moon in burlesque blues style.
46:55 – Q: How to improve hand independence?
50:14 – Q: Would you use enclosures on 9/11/13?
52:22 – Q: Can you talk about the use of the sustain pedal?
56:09 – Q: Is there a difference in chromatic & diatonic enclosures?
59:56 – Q: Tips for understanding symbols in lead sheets?
1:04:28 – Q: What are diatonic chords?
1:06:15 – Q: Can I use different LH patterns in the Popstinatos course?
1:07:03 – Q: Tips for pedaling in blues piano?
1:07:48 – Q: How to deal with scales when chords are changing 2-3 times within one bar?
1:10:48 – Q: When to not use the pentatonic scale in a progression?
1:13:34 – Q: Struggling with the consistent LH stride in Boogie Woogie.
1:17:23 – Q: Any plans for a PWJ app?
1:18:04 – Q: What to play when the music says F/G?
1:19:15 – Q: Do all songs work well in every styles?
1:20:38 – Q: Are there courses on Let it Go or Free Falling?
1:21:28 – Q: What is the best fingering for a chromatic scale?
1:22:41 – Q: When playing chords, when would I play notes not in the key signature?
1:26:02 – Q: What do you recommend for arm/wrist pain?
1:28:16 – Q: Tips for hand coordination with 16th notes & blues shuffle?
1:30:32 – Q: Is is still improv if I plan it out beforehand?
1:32:53 – Q: Can you play Mr. Rodgers?
1:34:31 – Q: Tips for remembering the progression in Endless Epic Chords?
1:36:33 – Q: Is there sheet music for Somebody Like You?
1:38:14 – Q: How do you use the member discount for Music Notes?
1:39:16 – Q: Could you make more Samba lessons?
1:39:58 – Q: Are guide tones equivalent to shells?
1:41:02 – Q: Do enclosures work with any scales, such as minor or diminished?
1:42:19 – Q: Can you teach us to play Sway?
1:42:27 – Q: Any ideas of what to practice in LH only, while my right hand recovers from tendonitis?
1:43:33 – Q: Do you use the sustain pedal when playing blues?
1:43:56 – Q: Will you make more Latin courses?
1:46:57 – Q: Why do you use the key of C for most of your lessons?
1:48:37 – Q: Why are runs sometimes played with 1 hand and sometimes both hands?
1:49:46 – Q: Is it possible for me to play songs as fast as you play them?
1:51:34 – Q: How should I approach key changes while arranging a song?
1:52:55 – Q: Is there a course on rhythm changes?
1:53:51 – Q: Tips for changing chords while playing in a band?
1:54:38 – Q: What is your opinion of Marvin Hamlisch?
In this Student Assessment video, Daine reviewed student video submissions from August and provided personalized feedback.
In this Live Workshop, we'll learn how to solo over the 2-5-1 progression with the triadic soloing technique.
Meet our Member Spotlight for September 2021 – Laura Unterweger!